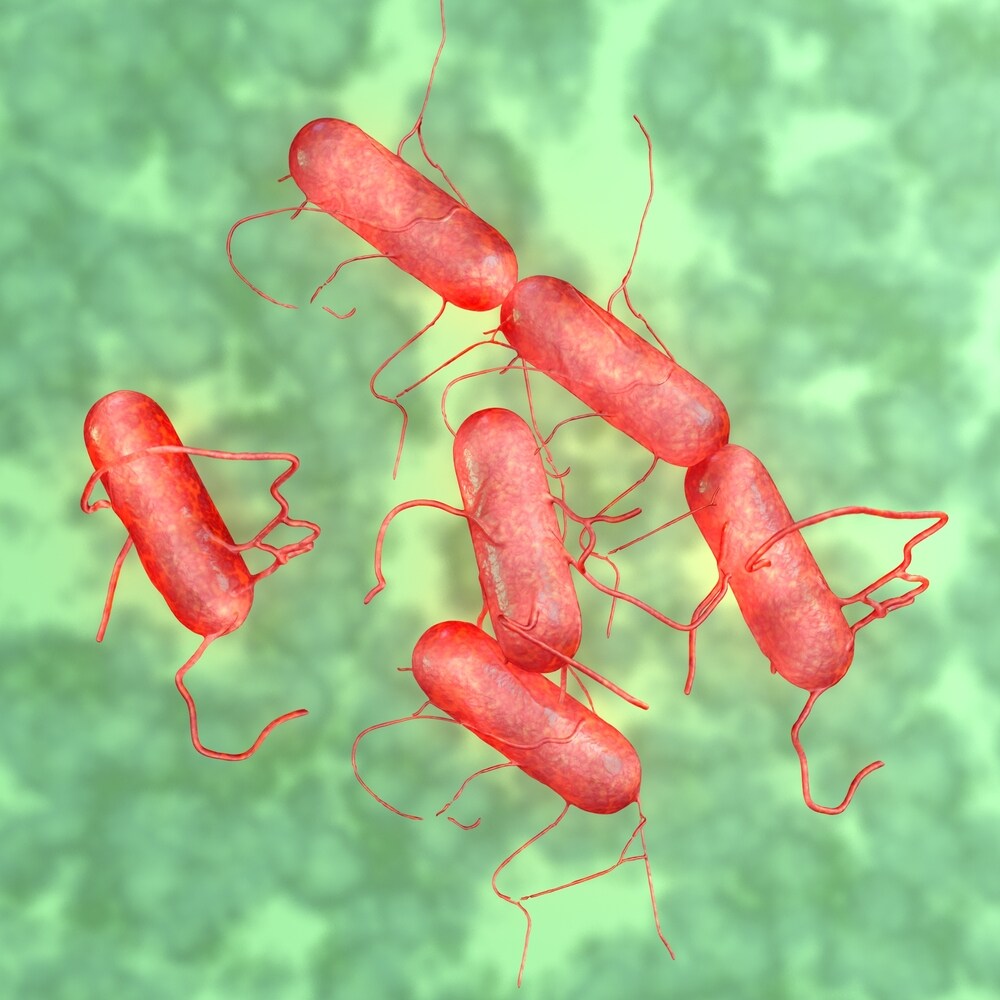 Salmonella was first documented in the 1880s. In 1900, the Genus Salmonella was named after the American bacteriologist, D.E. Salmon. Since that time, salmonella has been well studied by microbiologists and food scientists, with over 2,500 subspecies now recognized. In a recent article from International Food Hygiene, Dr. Roy Betts, Head of Microbiology at Campden BRI, describes how salmonella is spread and what strategies can be used to prevent contamination.
Dr. Betts describes salmonella as "the best-known of all food pathogens". Much of the fame is likely due to its ability to invade the intestinal tract of its human host to cause salmonellosis, a form of gastroenteritis that is more commonly known as food poisoning. Salmonella is a zoonotic organism and can be passed through multiple vectors. Historically, salmonella has been identified in raw meats (including poultry and seafood), milk and other animal products. Vegetables and sprouts that have come in contact with either animals or contaminated water are also at risk of salmonella contamination. Additionally, salmonella can contaminate fruit juice, ice cream, peanut butter, and dry and low moisture foods such as infant formula, nuts, and chocolate. Dr. Betts notes that there is no safe level of salmonella exposure and, as such, proper precautions should be taken to ensure foods remain safe.
Strategies to control salmonella growth include maintaining a pH <3.8, a water activity level <0.92, and decreasing the food storage temperature (refrigeration). Heating (cooking) foods at 70° C for two minutes will kill salmonella, but in dry or low moisture conditions it is more resistant to heat and may require higher temperatures and longer cooking times. Because of this, it's important to periodically survey and validate the effectiveness of the heating process. Scientists can detect salmonella using broths and agars and testing can be completed in 3-5 days. For faster results, rapid testing can also be completed in 30-50 hours using PCR or immunoassays. While salmonella contamination still remains an issue today, and it is unlikely that it will ever be completely eradicated, diligent monitoring and testing of foods in production environments can decrease the risk of illness.
References:
1. Betts, Roy (2014) "Microbial Update: Salmonella", International Food Hygiene, 24, 6 (pp. 9-11)