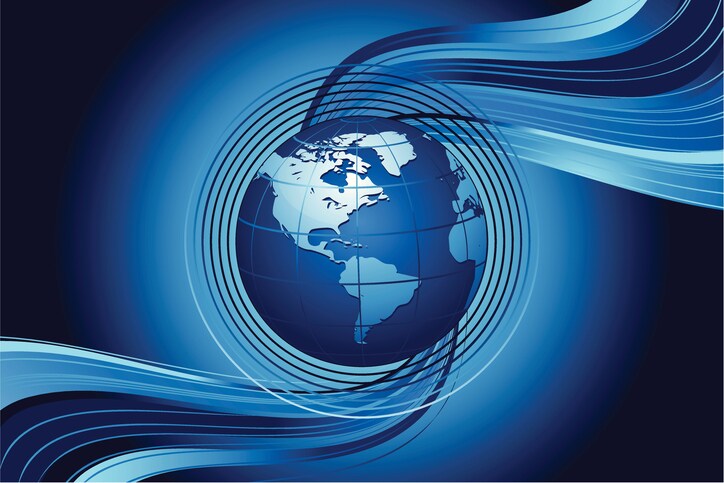 If you attended PACK EXPO last month, you were among 30,000 packaging professionals stopping by one or several of the 2,000 exhibitor booths. So, if you didn't make it to our booth, we understand. And if you couldn't make it to the show, that's okay too, because you still have a chance to see a unique new multiscan technology for metal detectors.
Food processing and packaging plants have used metal detectors for many years to help protect consumers against metal contaminants, and to help protect company brands. Most of the existing technology consists of using coils wound on a non-metallic frame and connected to a high-frequency radio transmitter. Using one or two simultaneous frequencies, small particles of ferrous, nonferrous and stainless steel can be identified. These pieces can originate from broken screens or fasteners or pieces of equipment on the production line.
The goal has been to pick the best frequency to ensure 100% detection. Unfortunately, this is a compromise, because there is no ideal frequency to detect anything, anywhere, in any product. As a result, sensitivity is impacted and escapes are an unpleasant and costly reality.
However, a new multiscan technology is now available. This technology uses a true spectrum of frequencies along with new signal processing, thus reducing the probability of an escape to near zero. The critical control point (CCP) scans up to five completely adjustable frequencies to find metal types and sizes previously undetectable. It's like having up to five metal detectors back to back in a production line. It reduces the probability of an escape by many orders of magnitude. I believe this new technology will revolutionize metal detection and food safety. (You can read more about multiscan technology in the white paper Why Multiscanning Technology Improves Metal Detection and Food Safety.)
I discussed this new technology at this year's PACK EXPO Innovation Stage, describing the multiscan concept and showing several examples of dramatic performance improvements.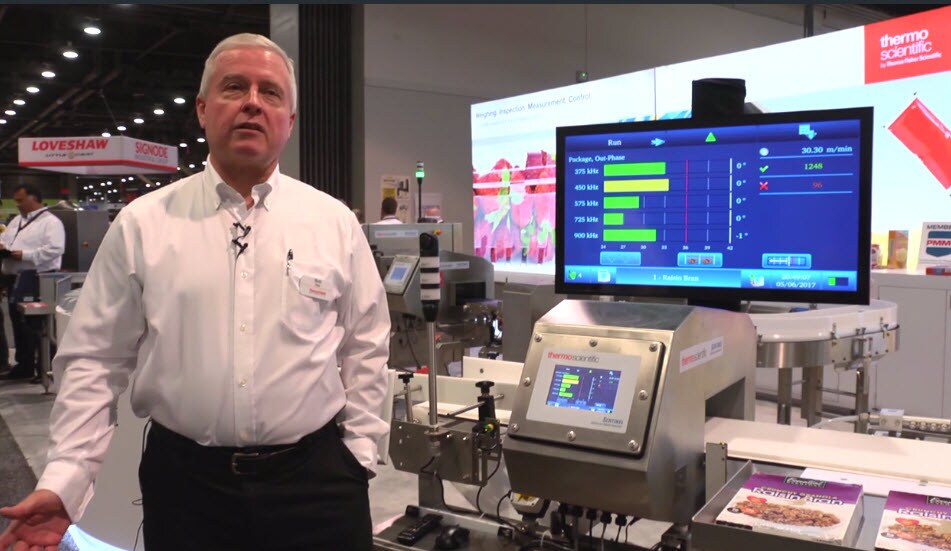 After my presentation, I did a demonstration of the multiscan metal detector at our booth. You can watch a video of the equipment in action where you can see the screen as the metal detector continuously scans up to five frequencies to detect the metal inside the product. As we told the attendees, since metal can interact differently with the product at different frequencies, you can substantially improve the probability of detection with a multiscan technique. This helps ensure that an escape will never happen in your production line.
If you would like to learn more about the technology, you can access my presentation slides here. You can also view a page that contains details about available multiscan metal detectors.
PACK EXPO Las Vegas may have had the largest attendance in its history, but this new multiscan technology certainly stood out from the crowd.