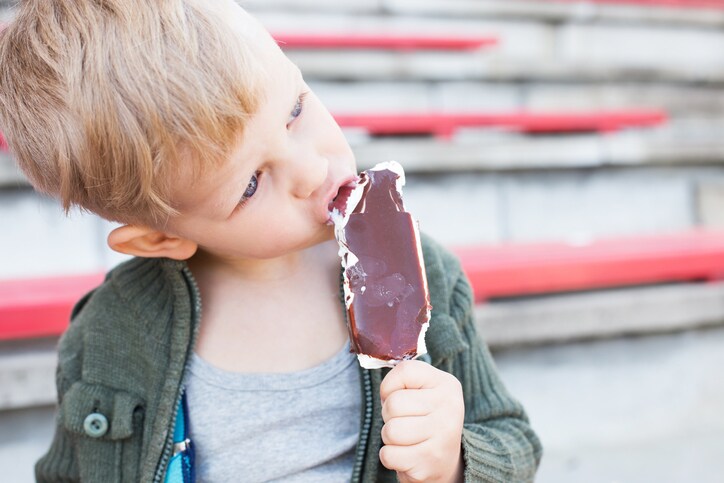 As we explained in a previous article, detecting foreign objects in dairy products is challenging. Selecting the right food inspection, detection and weighing technology depends on product attributes and packaging materials, as well as the production environment. For example, metal detectors are often fooled by a "product effect" in cheese and other high-moisture, high-salt dairy products, making X-ray inspection an appropriate alternative or addition to metal detection for these products.
Here we'll examine the challenges specific to each type of dairy product.
Cheese
Cheese products are sized for the package and application, then weighed and inspected. Because cheese is cut with metal blades, inspecting it after slicing is important to be certain that a metal fragment hasn't been left in the package.
As the trend toward preweighed packaged cheese increases with the rise of single-serve, sliced and shredded options, X-ray equipment can be a surprising asset. In addition to detecting foreign objects, X-ray systems can count the number of individually wrapped cheese sticks. Unlike metal detectors, X-ray systems are not affected by nonuniform and stacked products.
Yogurt
This market category is booming with the popularity of Greek yogurt, a proliferation of flavors and package sizes, and options for breakfast, snacks or dessert. Yogurt is made in a variety of ways and packaged in tubes, cups or tubs. All must be verified for weight and fill. Many yogurt products use an aluminum foil or metalized lid to aid freshness and prevent tampering, making them better suited to X-ray inspection. X-ray inspection works better for individual containers than for multipacks because the overall density of an individual container is less. In this case, multilane X-ray systems can be implemented to meet production rates.
Fresh dairy products
A variety of products are in the "fresh dairy" category, including cottage cheese, sour cream and dips. Most are found in tubs. Many of these products—particularly cottage cheese—are conductive, generating the "product effect" mentioned earlier. Because of this, X-ray is a better option than metal detection. Also, checkweighers are effective for minimizing product giveaway.
Ice cream
This category includes many package types: plastic tubs, paperboard cartons, metalized overwraps, and more. Metal detectors or X-ray systems can be used after filling for foreign-material detection, although X-ray systems are preferred for metalized overwrap containers. A checkweigher will be used downstream of the filler to verify weight, maximizing the overrun.
Novelties
Most novelty products contain a stick to make them easier to eat. An X-ray system is ideally suited to verify that the stick is in the right position, or is even in the package. Because these products are small and are produced at high speed in a flow wrapper, multilane X-ray may be the most cost-effective way of inspecting them. Detection of an individual product will be more sensitive than that of a fully loaded carton.  X-ray can also be used to count the components inside a multipack carton.
In addition to knowing how to choose the right type of detection system, dairy producers need to understand that there are several points in the dairy production process that benefit from inspection and weighing technology. Watch for a future article that will address specific examples.
Can't wait?  Read the White Paper: Ensuring product quality and safety in the dairy industry.
Visit our web pages on