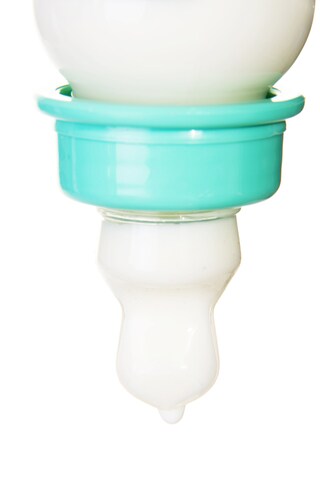 Choline has long been classified as an important nutrient for human health and well-being. In addition to its role in cell membrane structure/signalling and neurotransmission, researchers have established that choline plays a vital role in the production of nutrient-dense human breast milk. The choline that transfers from mother to infant through lactation is generally acknowledged as higher in total quantity in comparison with formula derived from bovine or soy sources. Because this water soluble, essential cation must be acquired through the diet, infants who receive formula may be at a particular risk for choline-deficiency and could even experience resultant differences in neural development.
Precise methods for the identification and quantification of choline levels in infant formula and other foods are necessary components of food safety and food quality testing. In the past, AOAC Method 999.14, an enzymatic colorimetric approach, has been used to determine choline content in infant formula and other foods. However, a highly sensitive alternative method for choline determination has emerged. This approach uses Thermo Scientific Dionex ICS-5000 Reagent-Free Ion Chromatography and suppressed conductivity in a way that is described as both simple and robust. Ion chromatography has the additional benefit of simultaneously identifying co-occurring mineral cations.
The Dionex method uses acid hydrolysis and a cation-exchange column to release choline and distinguish it from common cations. The Dionex Chromeleon 7.1 Chromatography Data System software collects and processes received information as the degassed deionized (DI) water carries the highly purified eluent through the column. Overall, researchers determined that this method is highly selective for small hydrophilic amines, including choline, and produces symmetrical peaks when plotted. The addition of the Dionex OnGuard II A Cartridge maximized peak efficiencies through pH adjustment. Method performance for choline ranges are: linear range 0.06-75 mg/L, linearity of 0.9998 r2, limit of detection of 0.003 mg/L and limit of quantitation of 0.009 mg/L.
In order to validate the method for choline identification and quantification, known concentrations of the cation were spiked in differing samples to determine the intra- and inter-day precision. The recovery was also calculated by adding choline to solid samples prior to hydrolysis, filtration, and separation. Recovery rates were determined to be between 96 and 126% for various food samples.
In general, researchers found that the Dionex column is ideal for the separation of choline and other cations in a given sample and produces maximized peak efficiencies. Because the method uses degassed DI water for the production of pure eluent and suppressed conductivity for the detection of choline, the approach yields precise, accurate results in an easy, efficient and reproducible manner. Indeed, the simplicity of this system may be its strength since it allows researchers to meet the demands required for proper food testing.
To read the full application note, please follow the link: http://www.dionex.com/en-us/webdocs/114275-PN-IC-Choline-Infant-Formula-PN70581_E.pdf

Interested in what you've read here? You might like the following webinar: Determination of Choline in Infant Formula by Ion Chromatography