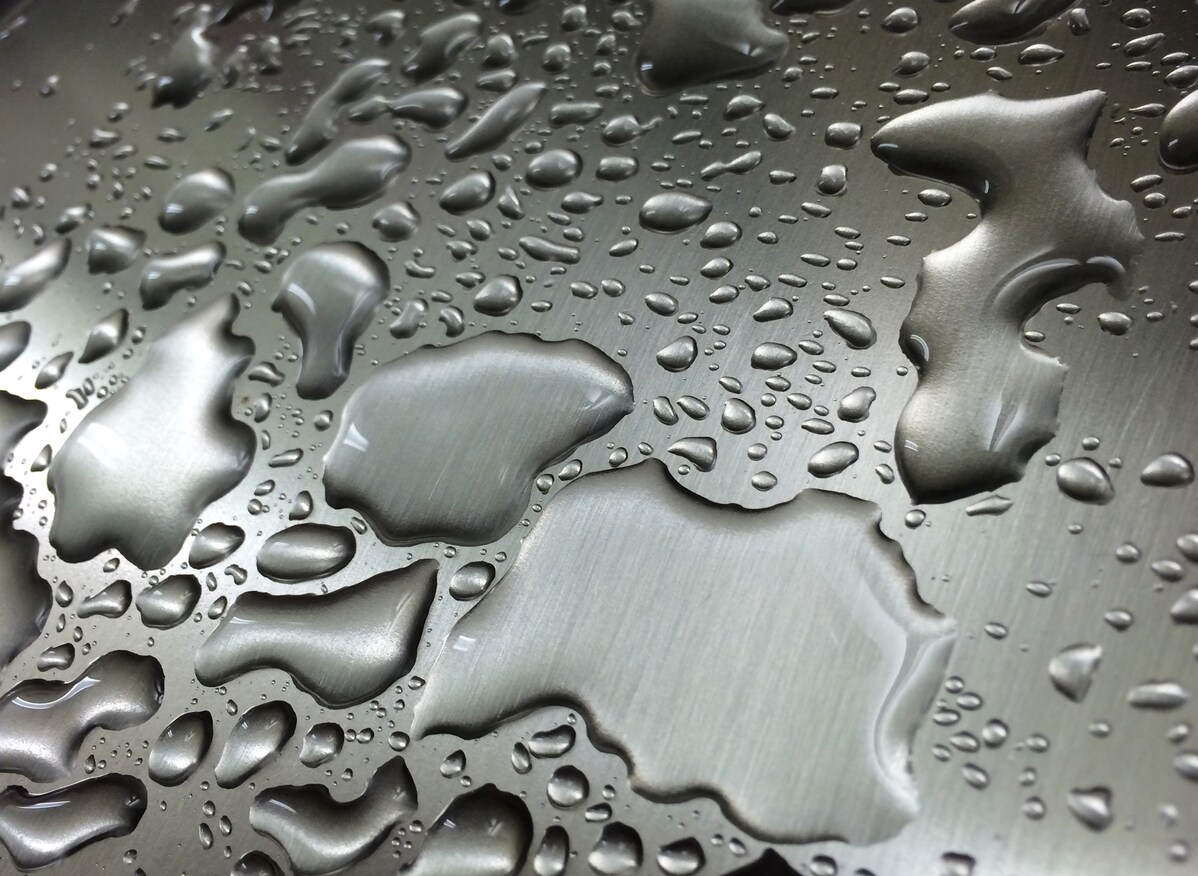 If you work in a food processing facility, you know that checkweighers are an important piece of equipment to protect your brand and your bottom line. A checkweigher weighs, counts and rejects products that are off spec, which helps you meet throughput and legal requirements while providing reliable weight control. We previously wrote about how food manufacturers use checkweighing to ensure that the weight of a packaged product being shipped out the door matches the weight on the label, and confirm that all the intended pieces are included in the final package.
So if you are using a checkweigher to protect your brand, are you also protecting your checkweigher?  Checkweighers come in contact with food products that can leak or spill and the equipment has to get washed down regularly to prevent contamination.
The metal should be fully constructed of AISI Type 304 Stainless Steel, which is an austenite steel. This type of steel contains high amounts of chromium and nickel and are the most corrosion resistant, ductile, and weldable type of stainless steel – resisting most oxidizing acids and salt sprays. It's also not very electrically or thermally conductive and is non-magnetic.  For even harsher situations, ANSI 316 stainless is used; it is more impervious to corrosion than 304 SS.
Like all food inspection and weighing equipment, checkweighers have electrical components; and water and electricity are a bad combination.
ANSI/IEC 60529-2004  is an approved American National Standard published by the National Electrical Manufacturers Association (NEMA). This standard describes a system for classifying the degrees of protection provided by enclosures of electrical equipment for two conditions: 1) the protection of persons against access to hazardous parts and protection of equipment against the ingress of solid foreign objects and 2) the ingress of water. The degree of protection against these two conditions is designated by an IP Code.  The introduction of the standard reads:
Enclosures as used in this standard are as defined in the standard. This includes not only traditional metallic or polymeric enclosures but any enclosing part of electrical equipment that provides a degree of protection as defined in the scope. As such the use of this system allows specific ratings to be applied to different parts of the equipment. For example a component with an IP20 rating indicating only a degree of protection against contact with live parts within that component could be used within an overall enclosure with an IP43 rating that provides a degree of protection against probes and solid foreign objects as well as splashing water.
Some checkweighers target dry applications such as baked goods, snack foods, prepared foods, condiments, pastas/rice/beans, baking ingredients (flour, sugar, etc.), as well as personal care products and pharmaceuticals.  These checkweighers have less maintenance needs.  They usually feature minimized flat surfaces and slots, which reduce food buildup, and stainless steel conveyor beds. (You can view a video of a checkweigher for dry goods here.)
Should you always use equipment that meets IP65 washdown requirements? Equipment that meets the washdown requirements tends to be more expensive. If the washdown capability would be an unused feature for companies packaging dry products, and your company cannot justify the cost, then it makes sense to use a checkweigher line for dry applications.  Checkweigher models that target dry products are easy to integrate into operations that already run wet products if the equipment shares a large percentage of common parts and maintenance procedures.  Companies can benefit from deploying the same platform throughout the plant.  Just make sure the units meet or exceed the variety of regional and international standards, and have been designed to facilitate accuracy over time, regardless of environmental conditions.
Going to Interpack?
If you will be at Interpack in Düsseldorf, Germany, this May, be our guest and register today for your free pass. Don't wait; availability is limited.
Can't make it to the show? Visit us our Food Manufacturing and Processing Learning Center website page to learn more about packaged product inspection for the food industry.
Show Details:
May 4-10, 2017
interpack 2017
Hall 8a-Stand C77
Düsseldorf, Germany
Register now for your free pass
Need help figuring out which checkweigher is best for your business?  Here's a Checkweigher Selection Guide.