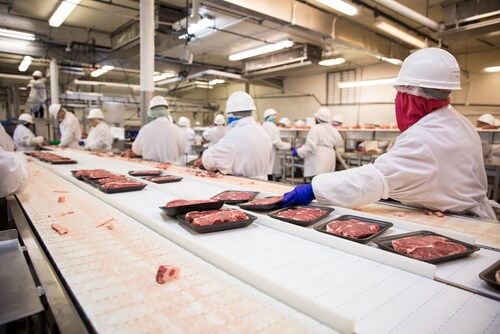 By now all food industry members within the United States, both producers and importers, should be well aware of the broad concepts of the Food Safety Modernization Act (FSMA, 2011). This legislation affects producers and farmers, processors, wholesalers, retailers and importers in sole proprietorships, and small- and large-scale businesses. Drawn from scientific research and consumer health data, the FSMA represents an important step in modernizing the US approach to risk-based food safety interventions.
In a move to lower foodborne disease (FBD) incidence in the US, the US Food and Drug Administration (FDA) is emphasizing proactivity over reactivity in terms of consumer food safety. Under this new act, food industry members bear a responsibility for achieving minimum standards governing food hygiene, testing, notification and monitoring for all aspects of processing. This covers growing and harvesting, as well as packing, processing and retailing.
But how do the new regulations affect individual companies, producers and farmers? The FDA realizes that implementing what Dr. Roy Betts, head of microbiology at Camden BRI, describes as a "large and complex piece of legislation" requires full understanding and compliance from all industry members.1 For this reason, the FDA and the US Department of Agriculture (USDA) are working collaboratively to create a training forum to support the industry.
According to a recent FDA blog post, the mandate for the FSMA rollout is to "educate before and while we regulate." To achieve this, the partners created the FSMA Collaborative Training Forum to oversee program development and delivery, to collect and act on feedback, and to ensure that there is sufficient overlap in communications so that nothing is missed. The forum members held their first meeting in April 2017.
Food producers are diverse, ranging from farmers, small producers and wholesalers, to large industries and processors. The forum therefore recognizes that there is also a diversity of training needs and opportunities required. In order to successfully create and deliver appropriate training programs, the forum has established a variety of cooperative agreements with representative food industry organizations. The process includes the following:
Developing training programs for delivery
Delivering the training
Establishing metrics for monitoring success and collecting feedback
Monitoring success and collecting feedback is seen as a priority for the training process. Already. feedback has shown, for example, that growers do not access online training programs as much as other food industry members do. This kind of feedback is important in understanding audience requirements for tailoring programs effectively.
The FDA has also partnered with the University of Maryland to form the Joint Institute for Food Safety and Applied Nutrition (JIFSAN). JIFSAN seeks to increase global knowledge of food safety issues and practice. This is an important endeavor, given that over 20% of US food is imported from outside the US.
One reason for such extensive training is that the FSMA moves food safety from reactivity into proactivity. Rather than reacting to outbreaks, the food industry is expected to formulate strategies to eliminate or minimize FBD based on risk analysis for each food.
The FSMA is organized into four sections, or titles. Title I (Improving capacity to prevent food safety problems) and title II (Improving capacity to detect and respond to food safety problems) specifically emphasize the importance of understanding the hazards associated with each foodstuff and planning accordingly. This is similar to the HACCP (hazard analysis and critical control points) assessments required under European Union legislation.
Each industry member is now expected to conduct hazard analysis to create a risk-based preventative control strategy for all foodstuffs they deal with. Members must do the following:
Conduct a full hazard analysis
Create a plan to minimize/prevent the identified hazards
Establish control measures for monitoring and implementing corrective actions
Register with the FDA to allow access to records
Members are now responsible for detecting, identifying and knowing the source of ingredient items, and ensuring traceability of foodstuffs for both people and animals. This responsibility extends to imported foodstuffs as well and also covers water used in growing or processing.
The FSMA is a large and powerful piece of food safety legislation that is designed to reduce the burden of preventable FBD on US residents. By taking a proactive hazard identification approach for risk-based control, the FDA can protect public health by strengthening food safety through prevention. The new FSMA Collaborative Training Forum is a vital step in ensuring food industry awareness and compliance.
Reference
1. Betts, R. (2016) "The Food Safety Modernization Act — Global impacts for microbiological food safety," Culture, 36(1).
Read more about changes to food safety legislation under the FSMA in our Examining Food blog series:
Part One: Unacceptable Levels of Foodborne Illness
Part Two: A Preventative Approach to Food Safety
Part Three: Imported Foods and Microbiological Testing
Further reading on Examining Food:
Clean Water, Clean Produce: Agricultural Water Testing Under FSMA
Previous Examining Food posts about the FSMA
Other resources:

Thermo Fisher Scientific Food and Beverage Community pages and Learning Center