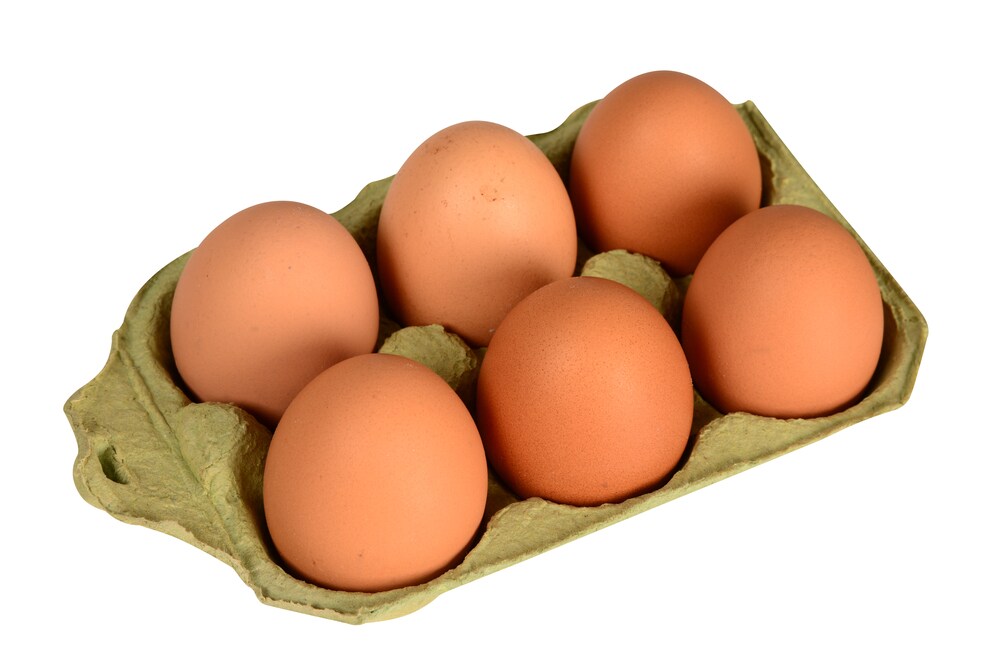 The Enterobacteriaceae family encompasses a wide range of bacteria, including pathogens like Salmonella Enteritidis (Salmonella enterica subsp. enterica serovar Enteritidis). Individuals who ingest this foodborne pathogen experience acute gastrointestinal distress that may even require hospitalization. For members of vulnerable populations like infants, the elderly, and the immune-compromised, the infection can enter the bloodstream and become lethal.1
The common vectors for infection with Salmonella ser. Enteritidis include contaminated eggs. An egg's natural defenses against infection, including the vitelline membrane, deteriorate over time. This renders proper processing and storage measures increasingly important between laying and the time of consumption.
In their study, Jones et al.2 evaluated how current shell egg processing protocols impact the microbial quality of eggs stored for prolonged periods. To do this, the team collected washed and unwashed eggs from a single processing facility and stored these in a 4ºC refrigeration unit. The researchers plated and counted egg content and shell surface samples for several microbes, including Enterobacteriaceae. For this, they used Oxoid Violet Red Bile Glucose Agar (Thermo Scientific).
All Enterobacteriaceae concentrations were low for shell surface samples. The team reports no detectable contamination on the shells of washed eggs at the time of collection or after one week of storage. Unwashed eggs increased from 0.6 log CFU/ml at the time of collection to a high of 1.4 log CFU/ml after one week of storage. At the six week point, 28 of 485 total shell samples were Enterobacteriaceae positive; 27 of these were unwashed eggs. Four of 126 egg contents samples were positive; all of these were washed eggs with Enterobacteriaceae levels below 1.0 log CFU/ml.
Jones et al. report that current processing techniques effectively reduced overall bacterial populations and that this decrease persisted during long-term storage. Indeed, their storage times exceeded common dating recommendations. This indicates that current federal production and processing guidelines are sufficient for improving the microbial quality of eggs, even over long timelines.
Specific colonization by Salmonella ser. Enteritidis is a function of storage temperature and decline of vitelline membrane integrity, according to Connor et al.3 The research team stored freshly packed commercial eggs at four temperature points (4, 10, 20, and 30ºC) before inoculating 40 eggs per time point with Salmonella ser. Enteritidis (500 cfu/egg). After a 5 day hold at 23ºC, they subjected the samples to enumeration and determined the percentage of eggs showing an increase greater than 3 log. They also analyzed uninoculated eggs at each temperature point to establish the force (g) necessary for vitelline membrane rupture.
The team reported that Salmonella ser. Enteritidis growth is indeed correlated with storage temperature, with the coldest eggs showing no colonization by Salmonella even after a full nine weeks. This finding directly links to vitelline membrane function with bacterial growth appearing with membrane rupture force decline of approximately ≤1.5g. Connor et al. indicate that industry professionals could store commercial eggs for up to seven weeks at ≤10ºC without consumer risk of Salmonella exposure.
Temperature-dependent Salmonella growth:
| | |
| --- | --- |
| Storage temperature | Salmonella Enteritidis colonization first detected |
| 4º C | none after 9 weeks |
| 10º C | at 8 to 9 weeks |
| 20º C | at 6 to 7 weeks |
| 30º C | at 12 to 16 days |
Taken together, these studies offer interesting insight into how time and storage temperatures impact colonization by Enterobacteriaceae in general and Salmonella Enteritidis in particular.
According to the United States Department of Agriculture (USDA) Food Safety and Inspection Services,4 there is no universal food dating system in the US. Some food products contain a "sell-by" date (indicating how long an item can be displayed), a "best if used by" date (denoting the optimal timeframe for ideal flavor/quality), or a "use-by" date (recommending the last day for peak quality). Interestingly, for eggs specifically, state regulations vary with some states requiring "sell-by" dates and others actually prohibiting them. Egg cartons bearing a USDA grade shield must carry a "pack date" (indicating the date of washing and packing), and any "sell-by" date ought not exceed this by 45 days.
The USDA notes that these are not safety dates and that consumers should observe proper handling and storage guidelines. They recommend storing eggs in the coldest part of the refrigerator (ideally 35 to 38ºF) and using them within three to five weeks of purchase, regardless of "sell-by" date. The temperature-dependent nature of egg microbioloical quality in the studies referenced here means that production facilities could reduce recall risk and extend storage times by maintaining eggs at lower temperatures prior to shipment.
For information on testing for Salmonella and other foodborne pathogens visit thermoscientific.com/foodmicrosolutions
References:
1 Centers for Disease Control, (2010) 'Salmonella serotype Enteriditis,' accessed online 18 February 2015.
2 Jones, D.R. et al. (2004) 'Variations in External and Internal Microbial Populations in Shell Eggs during Extended Storage.' Journal of Food Protection, 67 (12): 2657–2660.
3 Conner, D.E. et al. (2003) '224 Growth of Salmonella Enteritidis in shell eggs as of function vitelline membrane deterioration.' Poultry Science Conference.
4 United States Department of Agriculture, Food Safety and Inspection Services (2014) 'Food Product Dating,' accessed online 18 February 2015.