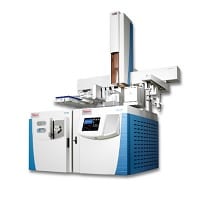 The European Union maintains a list of authorized flavoring substances as a result of evaluations by the European Food Safety Authority. Flavorings are regulated to ensure dietary exposure is maintained at a safe level. In a recent publication, researchers sought to demonstrate the distribution of flavorings found in food products. "Earl Grey" tea was chosen for this investigation 1
Bergamot oil is one of the key flavorings found in Earl Grey tea. A previous study by Dugo et al.2 characterized bergamot oil and fount that it contained linalyl acetate(15.6–41.4%), linalool (1.7–26.0%) and limonene (10.5–45.8%) as the major constituents; along with with β-pinene (0.08–11.0%) and γ-terpinene (3.7–11.4%). The distribution of flavorings found in bergamot oil can vary greatly based on the origin, latitude, growing year and harvest period.
The researchers purchased 90 tea samples in 10 European Union member states that included: Germany (n = 28), Hungary (n = 10), Poland (n = 10), United Kingdom (n = 10), Italy (n = 6), Spain (n = 6), Denmark (n = 5), Finland (n = 5), France (n = 5) and Ireland (n = 5). The purchased tea samples included samples from international/national brands (n = 52), private label brands (n = 16) and specialty tea shops (n = 22). This study also surveyed teas packaged in tea bags (n = 54) as well as loose leaved teas (n = 36).
The researchers used liquid-liquid extraction with hexane to separate the flavoring substances from the tea. Once separated, they dried and diluted the tea. They were able to determine the flavoring contents using capillary gas chromatography (GC) with a GC 8000 series gas chromatograph (Thermo Scientific) with on-column injection. Chromcard software (Thermo Scientific) was used to acquire the data.
The researchers determined linalyl acetate, linalool and limonene were consistently present as the major flavoring substances. They analyzed the enantoiomeric compositions of linalyl acetate, linalool, limonene, and β-pineneusing by multidimensional capillary GC analysis. This analysis revealed that the enantiomeric purities of the flavoring substances had no significant impact on the contents of the flavoring substances median concentrations of linalyl acetate (p = 0.07632) and linalool (p = 0.4385).
The amounts of linalyl acetate and linalool present in the teas remained fairly consistent from country to country, and no significant differences were found (linalyl acetate: p = 0.459; linalool: p = 0.347).
When the researchers looked for differences in flavorings based on how the teas were packaged, they found teas sold as loose leaves had a higher median content of linalyl acetate and linalool (66% and 39%, respectively), and this was higher than in teas packaged in tea bags. They also noted that the flavoring substances degraded over time, especially teas that were not flavored with granulates.
The researchers were able to conclude that the flavorings found in Early Grey teas contain a low level of uncertainty and that they fall within accepted levels based on dietary exposure assessments authorized by the European Union.
References
1. Orth, A.M., Yu, L., & Engel KH. (2013) "Assessment of dietary exposure to flavouring substances via consumption of flavoured teas. Part 1: occurrence and contents of monoterpenes in Earl Grey teas marketed in the European Union.", Food Additives and Contaminants Part A Chemistry Analysis Control Exposure Risk Assessment.;30(10) (pp. 1701-14). doi: 10.1080/19440049.2013.817687 26.
2. Dugo G, et al. (2012) "Characterization of cold-pressed and processed bergamot oils by using GC-FID, GC-MS, GC-C-IRMS, enantio-GC, MDGC, HPLC and HPLC-MS-IT-TOF." Journal of Essential Oil Research, 24 (pp. 93–117)