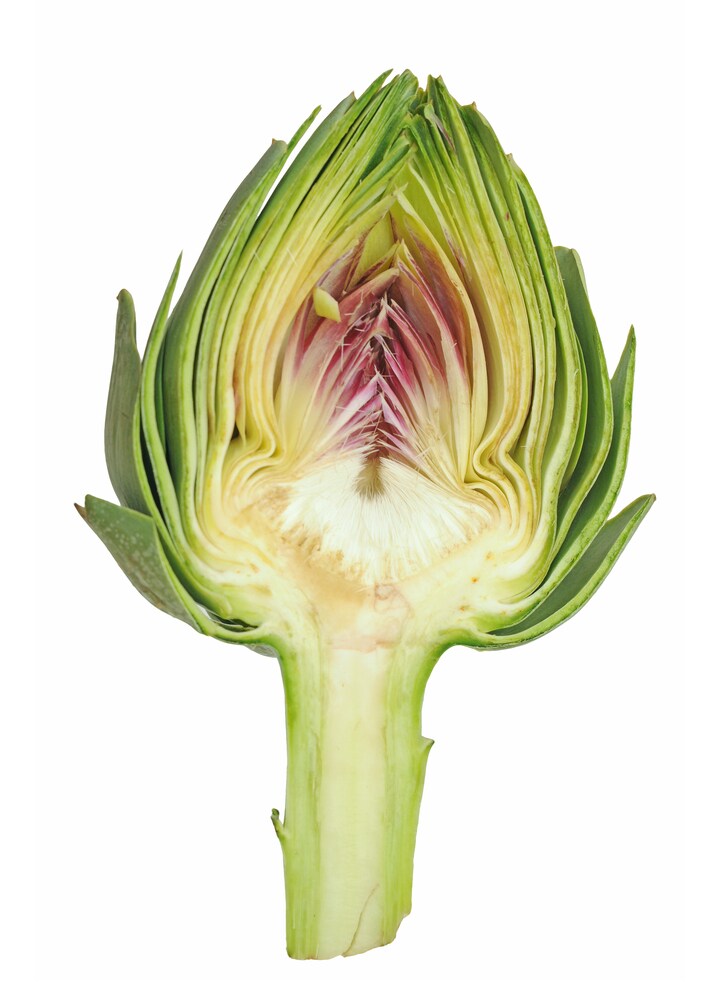 Metabolomics, or the quantitative study of metabolites in a biological system, is emerging as a powerful tool in food science.1 The ability of metabolomics to provide an accurate and instantaneous snapshot of the presence of various microcomponents in food samples can be used to assess raw materials and processing quality. This sort of assay can be either an untargeted overview, detecting as many metabolites as possible in order to provide a "fingerprint" for a sample,2 or a targeted analysis that focuses on rendering an accurate quantification of specific metabolites.3 Targeted metabolomic analyses are therefore able to show subtle but important variations in sets of similar samples, such as the same type of food from different producers.
A recent study by a group of scientists in Italy employed a targeted metabolomics approach to analyze samples of olive oil from different cultivars, olive oil mill waste water from olives grown in different locations and artichokes raised with differing agronomic practices.4 Troise et al. aimed to develop this method using Orbitrap High Resolution Accurate Mass (HRAM) mass spectrometry technology to efficiently identify metabolites in similar food samples, and then to create an original, easy-to-read data representation illustrating the subtle differences between those samples. The result was the FancyTiles approach.
In truth, the tiles themselves are far from fancy. The FancyTile that represents each sample is merely a block of colored squares resembling the jumbled side of a Rubik's cube. The complexity lies in the method used to achieve this simple data representation.
First, the researchers reviewed existing literature in order to pinpoint the metabolites that are most important to the quality of each type of sample. Orbitrap HRAM technology was then used to run a targeted analysis of those metabolites in the samples, identifying and measuring each metabolite based on the mass of its ions. Peak values for each metabolite were then charted in terms of color, ranging from blue (minimum value) to red (maximum value).
Phenols were identified as the metabolites of interest in the olive oils studied, as the phenolic makeup of the oils has been shown to be vital to their quality and health benefits.5 Phenols can be divided into five different classes, and all were measured in the samples analyzed in this study. Olive oil from two different cultivars was evaluated, and the Coratina oil was found to be richer in phenolic composition than the Bosana oil. By representing the results of each sample's analysis in a FancyTile display, an immediate and intuitive comparison of the two different oils could be made.
Similarly, olive oil mill waste water from two different regions of Italy was evaluated in terms of the phenols it contained. Only about 2% of the phenolic content in olives actually makes it into olive oil, and the rest is lost in the waste water.6 Therefore, this by-product of olive oil manufacturing is gaining interest in its own right. The differences in phenolic composition in the waste water from each region was also clearly demonstrated by the FancyTiles that this study produced.
Finally, artichoke samples were studied, and FancyTiles showed that there was no significant difference between the phenolic makeup of artichoke plants that were inoculated with mycorrhizal fungi and those that were not. This finding was contrary to the conclusions of another recent study.7
In all, two slightly different samples of three very complex food matrices were evaluated. For each set, a review of existing literature led to a highly targeted Orbitrap HRAM analysis that measured the metabolites considered to be most important in that sample type. The final product, however, was a clear and concise FancyTile data representation that allowed for a quick and easy comparison of results. The researchers noted that FancyTiles could provide a useful tool for the improvement of food and ingredients, as the subtle differences in similar products can be easily pointed out.
References
1 Cevallos-Cevallos, J.M. et al. (2009). 'Metabolomic analysis in food science: A review.' Trends in Food Science & Technology 20 (11-12) 557-566.
2 Monton, M.R.N. & Soga, T. (2007). 'Metabolome analysis by capillary electrophoresis-mass spectrometry.' Journal of Chromatography 1168 (1-2) 237-246.
3 Kool, J. et al. (2006). 'Rapid on-line profiling of estrogen receptor binding metabolites of tamoxifen.' Journal of Medicinal Chemistry 49 (11) 3287-3292.
4 Troise, A.D. et al. (2014). 'Targeted Metabolite Profile of food bioactive compounds by Orbitrap high resolution mass spectrometry: The "FancyTiles" approach.' Food Research International.
5 Granados-Principal, S. et al. (2010). 'Hydroxytyrosol: From laboratory investigations to future clinical trials.' Nutrition Reviews 68 (4) 191-206.
6 Rubio-Senent, F. et al. (2013). 'Isolation and identification of phenolic glucosides from thermally treated olive oil byproducts.' Journal of Agricultural and Food Chemistry 61 (6) 1235-1248.
7 Giovannetti, M. et al. (2012). 'Nutraceutical value and safety of tomato fruits produced by mycorrhizal plants.' British Journal of Nutrition 107 (2) 242-251.