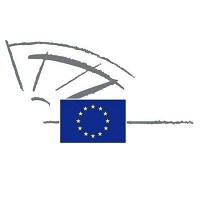 Vicky Voulgaraki is Director Government Affairs EU for Thermo Fisher Scientific. Here, she shares the latest updates from the European Parliament. Food safety threats have emerged over the few last years in the most heavily regulated market, the EU – the latest being the horsemeat scandal that created the need for more stringent legislation to prevent and combat food adulteration. First discussions on the introduction of relevant legislation started in February 2013 and, as a result, on 28 November 2013 the European Parliament's Environment, Health and Food Safety Committee approved a report calling for stronger policy of the food industry and tougher penalties for fraud. The report was authored by MEP Esther de Lange and aims at fighting growing food fraud in Europe. Although the text is to be ratified by the whole of Parliament within the coming months, I would like to share with you the main actions proposed by the Environment Committee:
A review of the EU Food Law in the area of business-to-business labeling of processed products which contain fish.
The development of an EU-RL (EU reference lab) for food authenticity.
Improved controls on imported goods from third countries (outside of the EU), including random inspections.
Publishing results of all controls and inspections.
DNA testing to become a standard procedure for determining species, especially regarding meat and fish products.
In addition to these recommendations, the European Commission is planning to organize a conference on food fraud in the second half of 2014 under the Italian Presidency. Do you know which are the top 10 products most at risk of food fraud?
Olive oil
Fish
Organic foods
Milk
Grains
Honey and maple syrup
Coffee and tea
Spices (such as saffron and chilli powder)
Wine
Certain fruit juices
Read the latest draft report here (European Parliament document A7-0434/2013) and stay tuned for future developments! Do you think this is a worthwhile report? Are you surprised at any of the recommendations, or at the Top 10 food fraud products? Leave your comment below