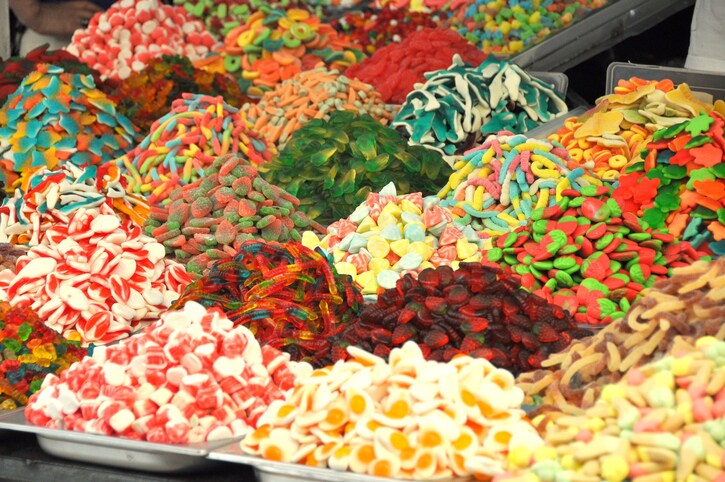 A large confectionery company voluntarily recalled its very popular gummy candies this summer due to the potential presence of a very thin metal strand embedded in the gummies or loose in the bag.  The products were manufactured by a third party, but the confectionery company worked with retailers to remove its voluntarily recalled products from store shelves.
The National Confectioners Association's 2022 State of Treating report revealed that gummy candy is one of the preferred candy of Americans when it came to treating themselves during summer adventures, so it was unfortunate that this incident happened at the beginning of the summer season. It was also unfortunate that the company was alerted by consumers, who could have taken to social media and hurt the brand.
It was very responsible of the company to recall the products and keep the public safety top of mind and it illustrates how candy manufacturers must ensure that any third parties who produce their branded products are utilizing the latest food safety technologies.
Most food processing companies utilize food safety technology, including industrial food metal detectors, in order to help ensure that physical metal contaminants do not enter the production stream.  Metal detectors are ubiquitous in food processing facilities to help detect any pieces of metal that may have broken off machinery or even find screws and fasteners that fell from vibrating equipment into the production line. They are most commonly used at the end of the line and as the last line of defense to support food quality and safety before a packaged product is on its way to the consumer.
There are metal detectors that use high frequency radio signals to detect the presence of metal in food or other products. A digital signal processing system analyzes certain signals and sends an alert if metal is present. Multiscan metal detectors are capable of scanning up to five user-selectable frequencies running at a time, and have a higher probability of finding ferrous, non-ferrous, and stainless steel metal contaminants in challenging applications. (Read the White Paper: Why Multiscanning Technology Improves Metal Detection and Food Safety.)
If the candy is contained in metallized packaging, then manufacturers should consider X-ray inspection systems instead of food metal detectors to detect any foreign objects.  X-ray inspection is one of the first lines of defense to identify the presence of foreign contaminants in food products before they have the chance to leave the processing plant. Unlike metal detectors that offer protection from many types of metal contaminants encountered in food production, X-ray systems can 'ignore' the metallized packaging and find virtually any substance that is denser than the object containing it. (For details about which method is best, read the previously published article X-ray Inspection vs. Metal Detection.)
Many club stores and wholesale warehouses mandate the use of detection/inspection for products sold in their outlets. In one article, a spokesperson for its food safety and quality assurance said that the club "has its own inspectors but also requires its estimated 4,000 food vendors to have their products inspected according to a detailed 10-page list of criteria. Private auditors must X-ray all products for "sticks and stones, bones in seafood — anything you can think of that might be in hot dogs, baked goods, outside of produce."
Whether it's protein, dairy, produce, or even candy, it's crucial for all packaged food products to be inspected for physical contaminants. After all, although a metal hook in a real worm may be good for fishing, a metal strand in a gummy worm is not good for eating.
Additional Resources: