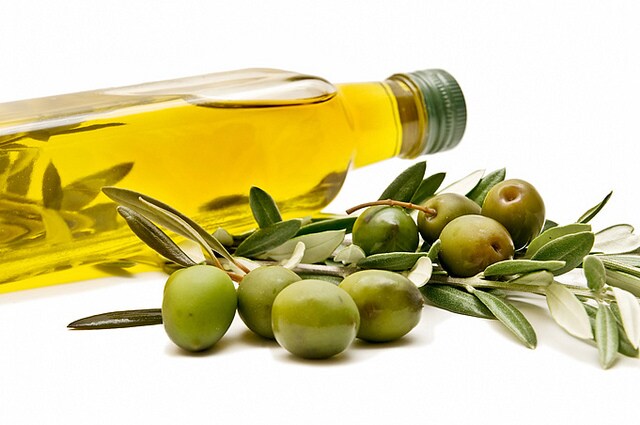 Food fraud is big business. Some estimates put the economic cost of food fraud as high as US$40 billion, an order of magnitude greater than the entire global herb and spice trade in 2017. The sheer scale of global food trade, combined with often opaque supply chains, creates incentives to reduce costs at every step, including by selling inferior products as if they were premium versions. Although many incidents can be traced back to individual unscrupulous operators, food fraud is also a major money-making avenue for organized crime syndicates. Food is much easier to move between jurisdictions than drugs, weapons and other organized-crime mainstays, and food fraud carries much smaller legal penalties. For these reasons, it's becoming a larger part of the syndicates' strategies. Fighting food fraud is crucial to help end the violence that these organizations inflict.
Perhaps the most famous incidence of food fraud by an organized crime syndicate is the production of fraudulent olive oil by an Italian criminal organization. Olive oil can be extracted from olives in a variety of ways, but extra virgin olive oil must be produced by purely mechanical processes with no solvents or similar aids. Extra virgin olive oil has a distinctive color, chemistry and flavor profile that has been highly regarded around the world for thousands of years. The Italian and other organized crime syndicates use solvents to extract inferior grades of olive oil from the waste produced by legitimate extra-virgin processing facilities, which they then present as the coveted extra virgin. Outside of olive-growing countries in the Mediterranean, familiarity with true extra virgin olive oil is often limited, making it easy for unaware consumers to accept inferior products. Crime syndicates usually undercut the prices of their legitimate competitors, shutting them out of all but boutique status. And in places such as the United States, terms such as "extra virgin" are not regulated the way that they are in Europe, limiting the ability of external authorities to intervene. Thanks to this persistent and intentional mislabeling, extra-virgin olive oil represents about 10% of all olive oil produced worldwide but up to 50% of the olive oil on store shelves, and the proceeds fund the other activities of organized crime.
Food fraud is so widespread that the international-policing organizations Interpol and Europol conduct joint operations to combat it and prosecute those who engage in it. A recent joint operation, Opson V, confiscated over 10,000 metric tons and 100 million liters of adulterated, often hazardous food. Their worldwide finds included olives and spices painted with dangerous dyes to mask their low quality, sugar mixed with fertilizer, and plots to sell inferior alcohol using stolen premium labels. Other common food-adulteration methods include mixing saffron with bits of red silk or non-flavored flower parts, blending turmeric with other related roots, and reducing the expense of nutmeg by adding coffee husks.
Detecting food adulteration is not simply a matter of making sure people get their money's worth at the grocery store or restaurant. Some adulteration practices are dangerous or carry allergen risks. In 2012, the United States and Canada imposed widespread product recalls in response to cumin adulterated with peanuts, including thousands of products made commercially with contaminated cumin, after dozens of people suffered severe reactions due to the undisclosed allergen. The toxic dye Sudan 1 was discovered as a color enhancer in chili powder sold in the EU in 2005, leading to investigations and new laws regarding food additives. The British Food Standards Agency observed an increase from 49 reported adulteration incidents in the UK in 2007 to 1,538 in 2013, and the problem shows no signs of slowing down.
Detecting adulterated and fraudulent food is a challenge due to the range of methods available for presenting food as something it is not. Biological substitutions are often observable through genetic testing, and Thermo Fisher Scientific offers a broad suite of DNA-based tests for food authenticity, including the Thermo Scientific Next Generation Sequencing (NGS) Food Authenticity Workflow for identifying the species present in a food sample and detecting specific, common adulterants. Other tools can target products and contaminants that contain little or no DNA, including oils and minerals. Infrared spectroscopy and mass spectrometry are the premier tools for recognizing and identifying contaminants in food and can even offer insight into the origins of particular batches via isotopic analysis. With these advanced biological techniques, food suppliers can protect their supply chains from unscrupulous vendors and consumers can rest easy that their extra virgin olive oil is genuine.
Read more about Thermo Fisher Scientific's next-generation sequencing workflow for fish, meat and plant species, and learn how other food authenticity tools can help you achieve your food-identification goals, in our food and beverage community pages.