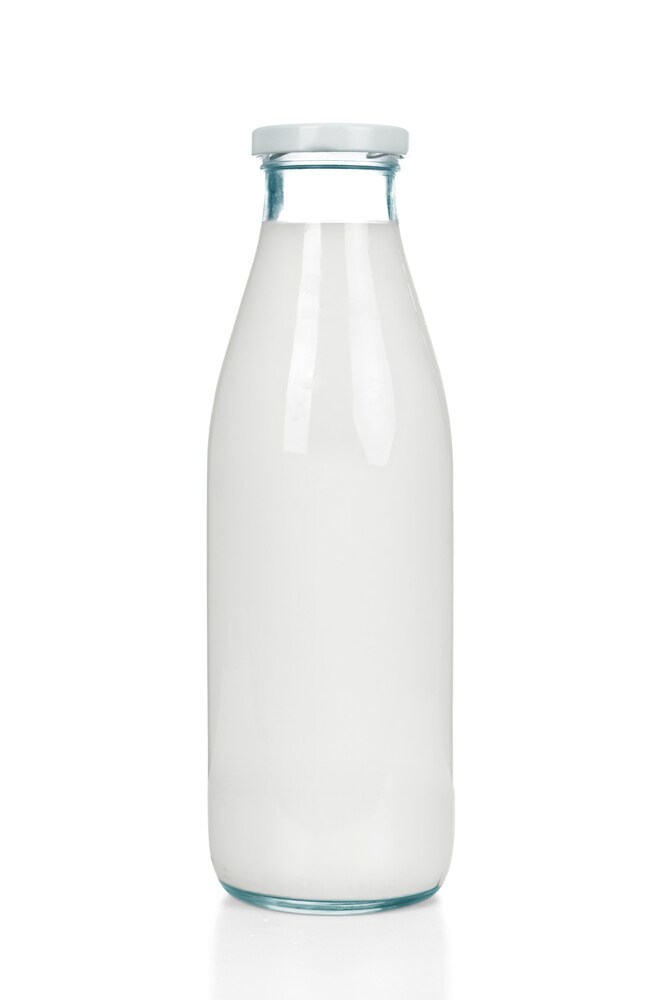 Veterinary antibiotics effectively treat and prevent a variety of bacterial diseases. Unfortunately, antibiotic residues can persist in animal products like milk and meat, ultimately posing a health risk to consumers. Additionally, improper use of antibiotics can produce resistant bacteria, reducing overall drug efficacy. Sensitive, selective methods for the detection of antibiotics residues are imperative in order to monitor adherence to maximum residue limits (MRL) established to ensure public health.
Because high-resolution mass spectrometry (HRMS) is rapid, sensitive, and reliable, it stands out as a likely candidate for routine screening of antibiotics residues in animal products. In particular, the Q Exactive platform (Thermo Scientific) offers researchers and industry professionals enhanced sensitivity and selectivity as compared with previous Orbitrap MS techniques, rendering this method particularly capable for adherence monitoring protocols.
Recently, Cepurnieks et al.1 reported on the first application of quadrupole-Orbitrap MS for the monitoring of 26 multi-class antibiotic residues (including sulfonamides, macrolides, tetracyclines, penicillins, and quinolones) in meat and milk. To do this, they subjected bovine milk and meat samples to simple extraction followed by UPLC-qOrbitrap MS on a Q-Exactive hybrid platform (Thermo Scientific). The researchers relied on ThermoXcalibur and TraceFinder software (both Thermo Scientific) for instrument control, raw data interpretation, and analyte targeting/quantification.
The team combined the extracted samples into a single injection, allowing them to perform the multi-class analysis in one 10 minute run. Since the regulatory protocol for monitoring MRL requires two ions for confirmation,2 the researchers applied an elaborated version of their method that uses data-dependent tandem MS to obtain daughter ion spectra. They also noted that their quantification protocol relies on external standardization and matrix-matched calibration due to limited commercial access to labeled internal standards for this wide variety of analytes.
Cepurnieks et al. validated the method in both matrices over a period of three days at 50% of the MRL set by the European Union.3 They used 20 parallel samples per day for a total of 120 samples over the validation period. The average recoveries varied from 83% to 112%. The coefficients of variation ranged from 8.9% to 39%. The team determined the method capable of detecting antibiotic residues in both milk and meat at levels below the MRL. They note that a few of the penicillins (amoxicillin, penicillin G) exhibited low recoveries, requiring exclusion, and recommend separate extraction and separation protocols for this class of antibiotics. Additionally, they indicate that this UPLC-qOrbitrap technique offers a degree of sensitivity that allows detection of residues to 5% of MRL in these matrices.
When the researchers applied this method to 145 meat and milk samples from the Latvian National Residue Monitoring Plan, they found no samples with antibiotics residues above the validated level of 50% of MRL. Overall, they report their method to be robust for routine monitoring for antibiotics residues in animal products, consistent with the guidelines referenced in this study.

References
1 Cepurnieks, G. et al. (2015) 'The development and validation of a rapid method for the determination of antimicrobial agent residues in milk and meat using ultra performance liquid chromatography coupled to quadrupole –Orbitrap mass spectrometry.' Journal of Pharmaceutical and Biomedical Analysis, 102: 184–192. http://dx.doi.org/10.1016/j.jpba.2014.09.005
2 Commission Decision 2002/657/EC, Official Journal of the European Communities L221/8 (2002).
3 Commission Regulation (EC) 37/2010, Official Journal of the European Communities L15 (2010).