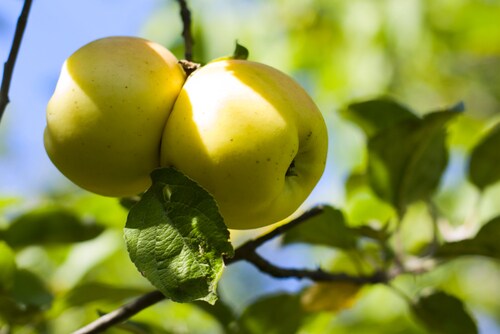 Unable to tell an adduct from an allergen? Unsure about soil-less cultivation? What exactly is 'fresh' poultry, or a botanical? Worry no longer— glossaries of food safety terms are available online to help navigate your way around the industry.
For example, the European Food Safety Authority (EFSA) has recently released a glossary of terms. Containing plain language definitions for more than 250 scientific terms, the A-Z list is available in English, French, German and Italian, and will be updated regularly. It is a handy reference for lay readers as well as food industry members, and should help when reading through primary research papers or dealing with regulations. EFSA will gradually incorporate the definitions with its news and topics communications, giving a one-click link for online readers.
The EFSA glossary isn't the only A-Z reference resource available online; the United States Department of Agriculture (USDA) maintains an informative page of meat and poultry labeling terms, for example. USDA generates this list from consumer inquiries to its Meat and Poultry hotline, so it's an accurate reflection of the public's concerns about food safety.
The provincial government of the Canadian province of Alberta also provides food safety information, publishing an online listing that covers plain language definitions for consumers.
In the United Kingdom, the Food Standards Agency (FSA) carries a glossary of terms used in its regulations, in addition to a list of terms used in reports from the Committee on Toxicity of Chemicals in Food, Consumer Products and the Environment (COT).
In combination, having all these resources available to both consumers and food industry members online provides a good overview of what it takes to keep food safe, in addition to being a handy look-up for clarification.
So, what can a reader learn from these glossaries?
The EFSA glossary gives a clear definition of 'allergen' and 'allergenicity', for example: "allergen, a normally harmless substance, such as an ingredient in a foodstuff, that causes an (immediate) allergic reaction in a susceptible person; allergenicity, the ability to trigger an abnormal immune response that leads to an allergic reaction in a person". [Read more on allergens and food safety on Examining Food].
It also defines: soil-less cultivation as "the cultivation of plants using a nutrient solution instead of soil; also called hydroponics", foodborne outbreak as "two or more people developing the same foodborne illness after eating or drinking the same food", and HACCP (Hazard Analysis and Critical Control Point) as " a system that identifies, evaluates and controls hazards to food safety, implemented by food businesses to ensure safe production, storage and transport of food". [Read more on hydroponics and food safety in Pallet to Palate: Extending Shelf Life in Microgreens with PCR].
The glossary also gives clear definitions for terms that seem similar but are in fact, different. For example, maximum permitted level refers to "the maximum amount of a contaminant, naturally occurring toxin or nutrient allowed in foods or animal feeds", whereas maximum residue level (for pesticides) is "the maximum amount of a pesticide residue allowed in foods or animal feeds, expressed as milligrams per kilogram". [Read more about Mass Spectrometric Applications for Food Safety Analysis].
The USDA labeling glossary confines itself to terms that may appear, rightly or wrongly, on meat and poultry labeling. For example, consumers buying a 'fresh' chicken will know that this bird has only been refrigerated (never been below 26 °F) and not frozen, whereas 'frozen' means that the carcass has been held at 0 °F or below at some point post slaughter. Some of the terms defined protect the consumer from false marketing; for example, the words 'no hormones' cannot be used as a selling feature on pork or poultry meat since federal regulations specifically prevent their use in these types of food animal production.
"NO HORMONES (pork or poultry): hormones are not allowed in raising hogs or poultry. Therefore, the claim 'no hormones added' cannot be used on the labels of pork or poultry unless it is followed by a statement that says 'Federal regulations prohibit the use of hormones'."
[Read more on poultry and food safety on Examining Food].
The Government of Alberta food safety glossary defines allergen clean as "free of any residue that may lead to an allergic reaction in a sensitive consumer". It also provides a clear over view of chemical sanitizing—"a method of sterilizing a surface using a chemical that has been approved by the Canadian Food Inspection Agency at a specified concentration and contact time"—referencing both methodology and regulating agency for the reader's education. A useful listing for shelf stable lets consumers know that this refers to "foods that do not require refrigeration and that can be stored safely at room temperature without deterioration in quality within a specified time period". [Read more on decontamination on Examining Food].
The glossary provided from the FSA COT is a little more technical, but here readers can indeed discover what exactly an adduct is (it's a chemical grouping which is covalently bound to a large molecule such as DNA or protein) and learn more about tolerable daily intakes. "Tolerable Daily Intake (TDI): an estimate of the amount of contaminant, expressed on a body weight basis (e.g. mg/kg body weight), that can be ingested daily over a lifetime without appreciable health risk." There's also more on carcinogens, carcinogenicity and how it is measured in foods, consumer products and the environment. [Read more about detecting potential carcinogens in Detecting Illegal Sudan Red Dyes on Foodstuffs].
Although the glossaries are not meant as reading material in the traditional sense, they provide a fascinating insight into the world of food safety for lay people/consumers as well being a handy reference for food industry members. Being available online makes them excellent learning resources to educate consumers on matters of food safety, albeit in a much less flamboyant manner than Food Standards Scotland's pink chicken summer food hygiene campaign!
For further resources on food safety testing, visit our Food and Beverage Learning Center.
Why not join our food community @ThermoSciFood on Twitter and Facebook?