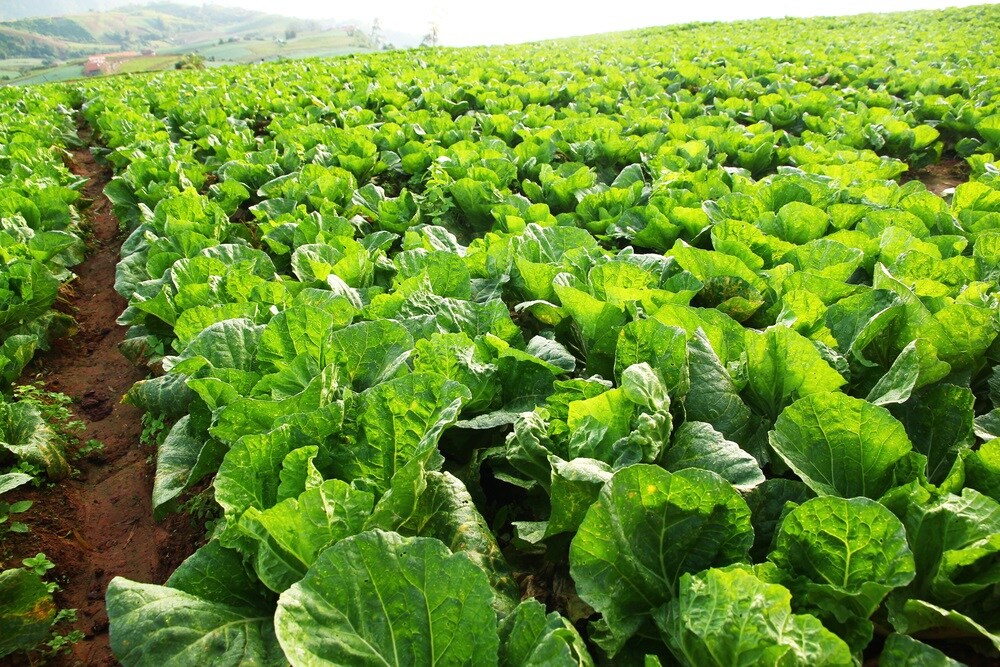 A recent article on Prepared Foods highlighted the rise in consumption of fresh vegetables among the under-40s crowd1. This contrasts with declining interest in fresh and frozen produce among those over 60 years old. Apart from obvious calls to increase supply, what does this trend mean for the food industry? And how might rapid molecular testing fit successfully into the production cycle?
The rise in healthy eating habits carries a greater responsibility for enhanced food safety by producers at all stages along the food chain. Since consumers usually eat these particular food items either fresh or with very little preparation more than a surface rinse, strict controls to prevent contamination with foodborne pathogens are important.
However, since fresh produce such as greens, salad vegetables, fruits and micro greens rarely if ever come into contact with animals, should food producers be concerned about pathogen contamination? The answer, according to the Centers for Disease Control, is yes. Data collected between 1998 and 2007 show that fresh produce accounted for a greater incidence of foodborne illness than animal products, a finding also reported by European Food Safety Agency, EFSA2.
Analysis of cases with known etiologies, where the pathogen source could be traced, identifies key areas in production where contamination arises: water used for crop irrigation or washing, worker handling, and processing equipment cleanliness failures. Furthermore, foodborne pathogen characteristics complicate control measure application since they frequently internalize within produce or exist in biofilms that enhance stability and virulence. Features such as these lead to extensive outbreaks, like that seen in Germany in 2011 where alfalfa sprouts contaminated with Escherichia coli O104:H4 caused 50 deaths.
Since then, food safety agencies such as the EFSA BIOHAZ team have identified common pathogen/food combinations such as salmonella and norovirus on berries that pose a greater risk of foodborne disease (FBD) to consumers in order to draw producer attention to control measures during processing. These strategies include implementing sound management and manufacturing policies that address water quality, worker hygiene, and plant equipment maintenance. Food producers should complete HACCP evaluation in order to apply these tools.
According to Betts in a review on the Food Safety Modernization Act (FSMA), regular environmental and product monitoring is an important part of the microbiological control measures3. However, as producers know, this type of control strategy is costly in terms of time, often delaying product release for laboratory culture testing. Furthermore, holding back foods such as fresh produce sharply reduces the shelf life in the retail environment thus impacting perceived product value.
For routine monitoring strategies, food producers might be interested in switching over to more rapid methods for environmental and produce monitoring. Molecular tools such as the Thermo Scientific™ SureTect™ range of real-time PCR (polymerase chain reaction) assays amplify specific genomic markers for each FBD pathogen or its toxins in a sensitive and timely manner. Unlike traditional culture testing methods, which require prolonged sample incubation to establish microbial growth, molecular tools can provide reliable detection within hours.
Producers such as Florida Urban Organics already use real-time PCR detection methods for product and environmental monitoring. According to the company, by switching to the SureTect PCR system, their retail products gained a week in shelf life simply by speeding up the testing process. In addition, the faster turnaround reduced inventory storage on-site freeing up valuable production space.
Certainly, rapid testing regimes should be a priority for fresh produce companies in the very near future. Efficient monitoring and control strategies that prevent FBD outbreaks associated with brand products is already a key issue in the fresh produce world. By using products such as the SureTect PCR assay range, producers can protect brand reputation in addition to maintaining efficient inventory handling in supplying quality fresh fruits and vegetables to an eager public of any age.
Learn more about food microbiology testing.
References
1. Trends in Vegetable Consumption: Younger consumers drive growth of fresh and frozen vegetable consumption Nov 21, 2016
2. Strategies to Combat Microbial Hazards Associated with Fresh Produce
3. The Food Safety Modernization Act — Global Impacts for Microbiological Food Safety,  January 2016 Roy Betts
Resources and Further Reading
Read more about microbial testing on the Examining Food blog