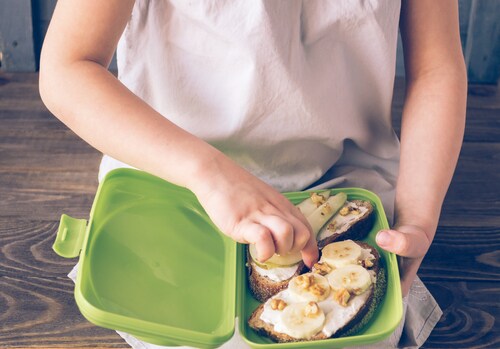 Food safety advice usually includes a declaration that certain populations need to take extra care to guard against foodborne disease (FBD). Research has shown that some people, including those who are very young, very old or already sick, show more serious symptoms when affected. For example, outbreaks of Escherichia coli cause gastroenteritis in healthy adults, but in children the disease can swiftly progress to septicemia, organ failure, kidney disease and death. Ingesting Listeria monocytogenes causes gastroenteric disease with vomiting and diarrhea in adults; in pregnant women, the result can be fatal to both mother and unborn child.
Studies have suggested that between 15 and 20% of people in the United States and Europe are more susceptible to FBD.
Are you vulnerable?
The FDA defines vulnerable populations as "the very young (under 1 year); older adults; the immune-compromised (those whose immune systems are less able to fight off harmful bacteria); and women who are pregnant."
The reason for increased severity is often a pre-existing disease or a compromised immune system, which weakens the ability to fight off FBD. Most people know if they fall into this category, but a recent article in The Conversation shows that patients undergoing chemotherapy also need to be aware of food safety hygiene.
Although public health in terms of educating consumers about food safety is generally comprehensive, Evans and Edmonds found in a 2017 study that information specifically for patients undergoing chemotherapy failed to include specific advice on reducing risk of FBD in this demographic.
Take action
Food safety measures include good hygiene around preparing foods and avoiding certain items altogether.
Practice good hygiene
Clean: Wash or peel produce to remove surface contamination; keep your kitchen and prep areas as clean as possible. Don't cross contaminate; cut fresh produce for salads and raw meats for cooking on separate boards.
Chill: Refrigerate promptly; run fridges and freezers at the correct operating temperatures (4°C or below for fridges, −20°C or below for freezers).
Cook: Use the right cooking temperature to kill off FBD pathogens; for meat this generally means raising the internal temperature to 70

°

C (158

°

F) for two minutes.
Avoid certain foods
Sometimes it's just too risky. Generally, unpasteurized cheeses and dairy products, undercooked eggs and meats, shellfish and raw seafood, and unwashed produce are on the no-go list for all vulnerable populations.
Educate yourself
Food industry members also play a role in ensuring food safety for all: adequate labeling, hazard and hygiene control, and supply chain tracking all play a vital role. Knowing where food safety issues arise and where hygiene breaks down helps producers stay proactive for all consumers.
Fact sheets on Examining Food
Shiga toxin-producing E. coli (STEC)