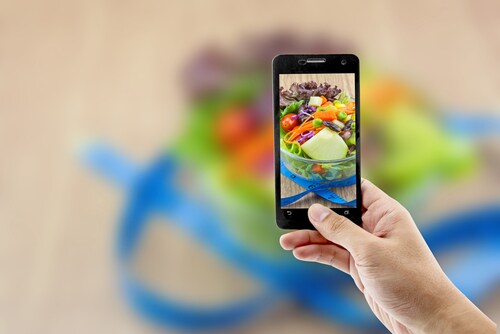 In the future, will the Internet of Things (IoT) be managing food safety by keeping an eye on your pantry and refrigerator? It might sound a little Big Brother-ish, but with growing connectedness through smartphones, mobile devices and other gadgets, food manufacturers and regulators are already taking steps to manage food recalls in the digital age.
According to a 2015 Pew Research Center report, two-thirds of Americans owned a smartphone, and around 19% used it to stay connected. That's not surprising, since the number of active mobile devices overtook global population back in 2014. By some estimates, the number of connected devices will grow to over 30 billion by 2020, including around 82.5 million wearable devices. Connection means data, and this recent explosion is rapidly expanding the Digital Universe. The International Data Corporation (IDC) estimates a growth from around 10 zettabytes (around 10 trillion gigabytes) in 2015, to 44 zettabytes by 2020, and over 180 in 2025.

In short, our participation in the IoT is growing daily, and the data could be very valuable to the food industry.
As a step toward managing food recalls in the digital age, the United States Department of Agriculture (USDA) has recently updated its FoodKeeper app. This mobile tool, available for both Android and iOS, helps consumers navigate the complex world of food safety with educational tips on storing food. Users can access helpful videos that show how to store more than 500 food and beverage items properly. In addition to the safe-storage tips, the app also aims to reduce food waste by increasing viable shelf life. Users can add their own purchases in the app and set up expiry alerts.
The recent update also means that users can receive push notifications alerting them to recalls from the Food and Drug Administration (FDA) and the Food Safety and Inspection Service (FSIS) in real time. Once set up, subscribers opt for daily or weekly alerts or receive them as soon as the FDA or FSIS releases the information.
Launched in April 2015 as a joint initiative between the FSIS, Cornell University and the Food Marketing Institute, the FoodKeeper app has been downloaded approximately 150,000 times. In addition to food recall and product expiry alerts, users can also access the 24/7 "Ask Karen" chat feature for advice.
As we advance through the digital age, food safety becomes "smarter." Regulators and researchers already make use of checkout scanner data and social media activity to fight foodborne disease (FBD). It's not that much of a stretch to imagine further integration of our daily connectedness into regulatory food safety proactivity.
For example, consider the omnichannel retail market, where consumers make their purchases through a variety of sales channels such as mobile apps, online shopping carts and physical storefronts. According to recent surveys, around 73% of shoppers already use multiple routes to make purchases, with many using apps to make comparisons, seek discounts and check availability. Linking purchase data to individual accounts could make food recalls much faster, since the alert could be targeted with precision.
In this proposed scenario, not only does faster testing make sense, but rapid data acquisition and connectedness at the producer level will also accelerate identification of the source of the outbreak. Molecular, non-culture-based testing using polymerase chain reaction (PCR) and other genomic tools such as Thermo Fisher Scientific's pathogen detection assays not only speed up results but also show great potential for streamlining data acquisition and sharing through rapid development of connected instrumentation. For example, the efficiency demonstrated by the FDA's Genome Trackr network, which monitors FBD pathogen detection for proactive outbreak management, relies on automatic data upload from partner labs.
Backed by traditional methods that employ selective media and culturing for rapid isolation, molecular FBD pathogen testing is already valuable in food quality assurance. In conjunction with IoT connectedness, it could also launch the management of food safety recalls into the digital age for better consumer welfare.