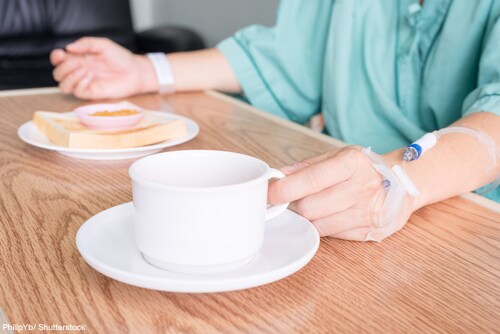 Listeria monocytogenes infection is particularly hard on vulnerable populations including those with lowered immune system, the elderly, and pregnant women. Although listeriosis is rare, the disease is often severe with high hospitalization and mortality rates. According to the European Food Safety Authority, the EU reported approximately 1,470 human cases in 2011, with a mortality rate of 12.7%. Other developed nations also report listeriosis. In the United States, listeriosis incidence is lower than other pathogens of concern, however the hospitalization rate is 92% and fatality rate 15.3%.
To help reduce the risk of contracting listeriosis particularly in vulnerable populations, The Food Standards Agency (FSA) has published a guide helpful for healthcare and social care organizations that serve chilled ready-to-eat (RTE) foods. Additionally, Environmental Health Practitioners and procurement partners can also benefit from this guide.1
Foods most at risk include smoked fish, cooked shellfish, pate, and meats including cooked or cured meats and poultry. Pasteurized and unpasteurized cheeses such as soft blue veined cheeses and mold-ripened soft cheeses are also at risk. Prepared foods such as pre-packed sandwiches, prepared salads, and some cut fruits, including melon can also support Listeria growth.
The authors describe key methods of controlling Listeria infection, beginning with preventing contamination. Contact with infected vegetation, raw foods, soil, and animal feces are all potential sources of L. monocytogenes. Pooling water can also be as source of contamination, including condensate from air-cooling units and drains.
Personal hygiene practices, for example wearing clean protective clothing when required and proper hand washing, are extremely important in preventing the spread of disease. Along with this, food preparation areas should be thoroughly cleaned. Equipment should be disinfected with heat and surfaces cleaned with two-stage cleaning and disinfection (stage 1: general cleaning using a detergent and stage 2: disinfectant. Separate cleaning equipment for raw and RTE preparation areas will also help limit spread of contamination.
Controlling and limiting the opportunities for growth of Listeria, through strict controls (appropriate shelf-life and effective cold chain management) is also a good method of prevention, Listeria can live in food processing environments and grow in temps greater than 5°C. In a healthcare setting, chilled RTE foods should be in cold storage until they are ready to be served. Food accidentally defrosted including ice-cream, should be thrown away and not refrozen. Other good practices include keeping the service times as short as possible and not leaving foods at room temperature if the patient/resident is not available or ready at mealtime.
Listeriosis prevention from healthcare/social care organizations should take into consideration all of the different food pathways by which chilled RTE foods may reach vulnerable groups within their organization. Food can be provided by the main kitchen or central production kitchen, dining rooms, day units etc. Other food can be brought in by patients/residents and visitors. On-site vending machines, restaurants, fast food outlets, coffee shops and on-site retailers, including volunteer organizations also need to be monitored.
Lastly, healthcare and social care organizations serving vulnerable groups should have documented Food Safety Management Systems (FSMS) in place such as those based on Hazard Analysis and Critical Control Points (HACCP) to identify and control food safety hazards. Beyond this, the FSMS should include:
good procurement/purchase practices which assess food suppliers. Only suppliers with a good track record and the ability to manage food safety should be contracted. Safety can be assessed by making unannounced visits every 6-12 months.
training, instruction and supervision with internal and external audits, and customer/patient feedback. Food safety requirements should include a FSMS based on HACCP principles.
management of on-site retailers and caterers, where applicable.
food brought in by patients/visitors should be labeled with the patient/resident's name and the date (and time) placed in refrigerated storage. Donated foods should be limited to food with a best before date and not require refrigeration.
microbiological testing of food samples or environmental swabs may be appropriate depending on organization size.
While this guide was developed with preventing risks from Listeria, the principles within will also help reduce risks from other foodborne pathogens. It provides valuable information for managers and food suppliers / caterers for health and social care settings alike.
Learn more about testing for Listeria monocytogenes and other food pathogens. For further reading about how Listeria infection rates compare to other pathogens, read more in FSMA, Part One: Unacceptable Levels of Foodborne Illness.
Reference
1. Food Standards Agency (2016) "Reducing the Risk of Vulnerable Groups Contracting Listeriosis"