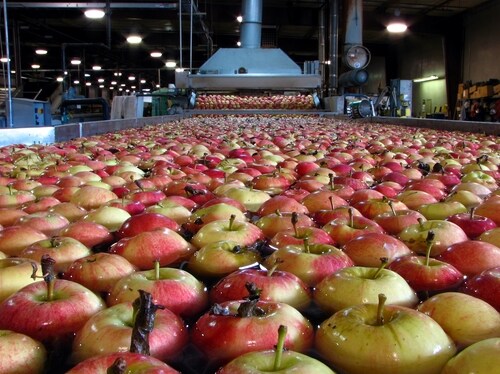 In his recent article The Food Safety Modernization Act — Global Impacts for Microbiological Food Safety, Dr. Roy Betts describes the 2011 Food Safety Modernization Act (FSMA) as "the most significant change in food safety legislation in 70 years," comparing the impact to the original bestowing of oversight to the Food and Drug Administration (FDA) in 1938.1 Designed in response to unacceptable levels of foodborne illness, the FSMA refocuses the FDA response from reaction to prevention. In the event that food safety issues occur, the FSMA also extends the reach of the FDA with new enforcement authority for both domestic and imported food products .
The FSMA comprises four parts, or titles, that govern various aspects of food safety.
Title I. Improving capacity to prevent food safety problems

Requires producers to implement risk-based preventative control measures, including a full hazard analysis with corrective actions when appropriate. This includes reviewing microorganisms likely to contaminate food products, the extent to which those organisms might survive at every stage (production, distribution, retail, and domestic storage), and adequate measures to prevent this.

Producers must register with the FDA with periodic renewal requirements

Includes specific standards for fresh produce and food transportation

Title II. Improving capacity to detect and respond to food safety problems

Endows the FDA with authority to halt distribution of food products believed to be contaminated, misbranded, or otherwise likely to cause harm and also to inform the public of this consumer threat.

Requires producers to track and trace food components, including sourcing and distribution data for all ingredients in multi-component food products.

Title III. Improving the safety of imported foods

Allows the FDA to refuse imports without prior inspection

Includes the Foreign Supplier Verification Program (FSVP), holding the importing company responsible to ensure hazard analysis and corrective action at the location of manufacture meet US standards.

Title IV. Miscellaneous provisions

Addresses FDA funding and staffing levels

Provides whistleblower protection to food production employees.
The FDA have now released six of the seven final rules for the FSMA. Key features include:

Human Foods Preventative Controls

Requires a written food safety plan, including hazard analysis, preventative controls, and management (monitoring, corrective actions, verification). Of note, farms are exempt from the preventative controls requirement.

Compliance dates vary by size; generally, one to three years, with larger companies having to comply first.

Animal Feed Preventative Controls

Provides flexibility for animal feed producers while requiring similar hazard analysis and management as human food production. Producers of human foods who supply byproducts for animal feed and who already implement human food safety requirements do not need additional controls.

Vertical suppliers (i.e. animal farms that produce feed only for itself) are currently exempt, but the FDA may publish a future rule requiring preventative controls for these facilities.

Compliance dates vary by size and include separate dates for compliance with Current Good Manufacturing Practices (CGMP) and compliance availability of preventative controls; generally one to three years.

Produce Safety

Because of the strong association between fresh produce and outbreaks of foodborne illness, this rule addresses specific "inputs" during produce growth, including microbiological criteria for agricultural water, soil amendments like manures and compost, and seeds/sprouts; restrictions on wild or domestic animals in growing areas; worker training and health standards; hygienic requirements for tools, equipment, and buildings.

Includes exemptions for produce always cooked before consumption and produce for "own" use.

Compliance dates vary by size; generally two years for most farms and four years for very small businesses.

FSVP for Importers (Human Food & Animal Feed)

"Importer" refers to the US owner/consignee of an imported food product or the US agency/representative of a foreign owner at the time of US entry.

The importer is responsible to identify hazards, analyze risk, verify supplier activities, and initiate corrective action. (See this blog post for more information.)

Compliance dates vary by supplier type; generally 18 months following publication.

Accredited Third Party Certification

Importers can use an accredited third party certifier to perform food safety audits and issue certifications for foreign food and feed producers, speeding up the US entry process via the Voluntary Qualified Importer Program (VQIP).
According to the author, this movement from reacting to foodborne illness outbreaks to actively preventing them via hazard analysis and control measures is a major step for the US food industry. He highlights that where final product testing is used as a control, the results may be available long after food has been shipped and in many cases consumed. Application of preventative measures as required within the FSMA uses microbiological testing within the whole system as one of the verification tools, to give users confidence that the system is working. Further reading on the impact of FSMA on imported food products and testing can be accessed in part three of this three-part series or by visiting the Food and Beverage community.

Reference:
1 Betts, Roy. (2016) 'The Food Safety Modernization Act — Global Impacts for Microbiological Food Safety.' Culture 36 (1).