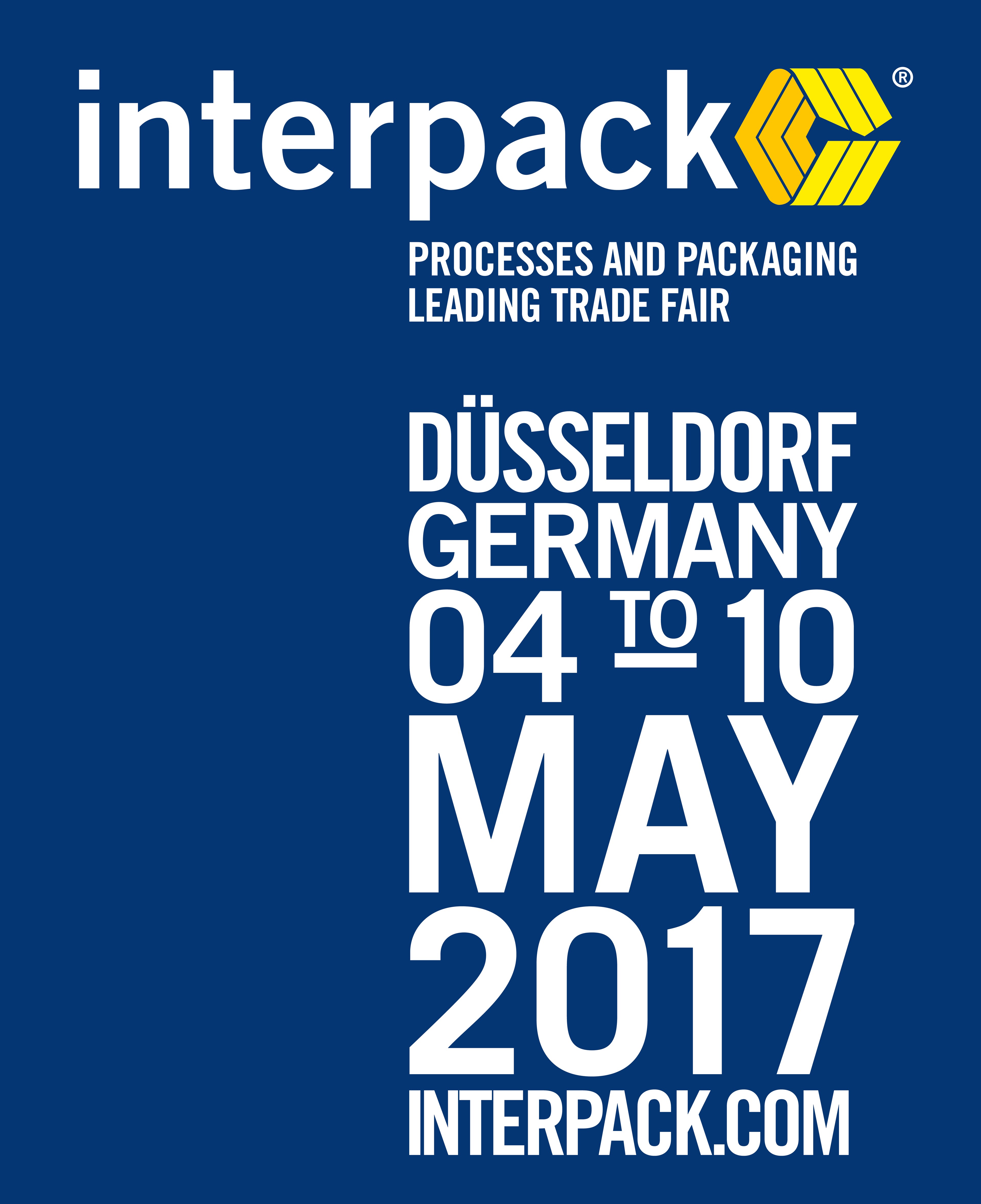 A process and packaging show so big that it takes three years to plan: that's interpack 2017. According to the show website, no other trade fair in the world represents the entire supply chain for the food, beverage, confectionery, and bakery segments (as well as other industrial sectors). The exhibition center alone will provide almost 3 million square feet of space in 19 halls for its 2,700 exhibitors and their thousands of different technologies and products for the industry.
The last interpack in 2014, attracted 175,000 attendees, and show officials believe this show will be even bigger. The president of interpack, Fried- ber Klefenz, believes that the food industry is a dynamic growth market and he explained why there will be so many innovative products for the food industry shown at Interpack this year.
"An increasing average income in developing countries provides increased demand for packaged food…. In Western industries, we are faced with a change in society towards more individual households that want smaller packaging units and a great product diversity. Smaller and therefore more appropriate container sizes for small households are, incidentally, also a simple means to counteract food waste. Another approach here is the use of modern processing and packaging technologies that make food longer lasting."
We have previously written how packaging matters to the everyday consumer and how packaging inspection can help reduce food waste. These packaging material trends will continue to be a critical factor in food processing equipment choices.
Interpack will highlight many of the innovative products that will help meet these growing needs of consumers across the globe. In fact, interpack released an infographic that illustrates some of the engineering and design challenges in packaging components. Some of the items addressed are technologies that will help reduce both material energy use and noise. Yet, processes are expected to run more efficiently, whether it be faster conveyor belts, wet and dry product inspection systems, automated bottling production with vibration diagnosis, cleaning machines for the increased use of PET bottles, labelling machines that use camera systems with 360 degree panoramic viewing, packaging robots, or a continuously operating production line that can place a wide variety of product shapes and sizes in matching final packaging. (Let's hope checkweighers are used in conjunction with this last one. We wouldn't want to miss any of those odd shaped items that may fall out of the package during production.)
These are just some of the technologies that will be seen at the show. We will be in Hall 8a-Stand C77 discussing the use of metal detectors and X-ray systems, which can help find contaminants before they become a concern to the consumer. With all this new technology that speeds up conveyors and automates many of the processes, food quality professionals, process engineers and corporate food safety executives must be even more diligent about making sure their products are safe when they hit the shelves. It would be detrimental to both the company and consumer if the products going out the door faster have to be recalled later because a contaminant was found in the package. Metal detection and X-ray inspection traditionally have been the first line of defense to identify the presence of foreign contaminants in food products before they have the chance to leave the processing plant.
We will also be demonstrating checkweighers, which are becoming even more important to help ensure accurate weight control; an extra ounce added to each single serving multiplied by the tens of thousands of packages going out the door will add up to a lot of waste if consumers are relying on the nutrient label on your new single-size packaging to try and control portions. There may be legal ramifications if the consumers find out they were underestimating calories and nutrients per container because your food labeling was incorrect.
If you will be at Interpack in Düsseldorf, Germany, this May, be our guest and register today for your free pass. (Note that availability is limited.) After you register, make sure you download the show planner organizer so you can create your personal list of exhibitors to be visited and more easily find your way through the massive trade fair halls. Bookmark the Thermo Fisher Scientific page where you will find the hall map as well as product descriptions and information.
Can't make it to the show? Visit us our Food Manufacturing and Processing Learning Center website page to learn more about packaged product inspection for the food industry.

Show Details:
May 4-10, 3017
interpack 2017
Hall 8a-Stand C77
Düsseldorf, Germany
Register now for your free pass