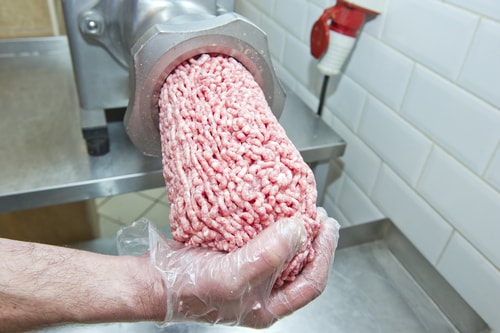 The recent implementation of the United States Food Safety Modernization Act (FSMA) in 2011 for food safety and public health owes a great deal to a historical event. The 1993 Washington State outbreak of Escherichia coli O157 set in motion a paradigm shift in the way regulatory officials handled epidemics due to foodborne disease (FBD).1,2 Since then, the Centers for Disease Control (CDC) in conjunction with the US Department of Agriculture (USDA) and the Food and Drug Administration (FDA) have closely monitored FBD pathogens within the US food chain.
In January 1993, astute pediatricians started noticing an upswing in admissions for hemorrhagic diarrhea leading to hemolytic uremic syndrome (HUS). They notified the CDC, which then began investigation to determine whether this was indeed an outbreak of FBD. Following clinical analysis, the investigators found that all cases had the O157 E. coli strain in common. Further investigation narrowed the source of infection to a fast food burger chain, identifying a single lot of ground beef as the reservoir of the FBD pathogen.
Closer examination of protocols involved in slaughter, meat processing and food handling practices revealed a breakdown in the hygiene chain between farm and fork. First, handling practices led to carcass contact with feces after slaughter, causing E. coli O157 contamination in ground beef. Company cooking practices further compounded the danger because they did not lead to the high internal temperatures required to kill off bacteria. Inspectors found that during normal grill times, areas of the burger remained pink.
Once these problems were identified, the CDC worked in conjunction with relevant agencies and food producers to close down access to the contaminated meat, increase public awareness of safe cooking practices, and require automatic testing and reporting for all cases of bloody diarrhea admitted to hospital. Despite the CDC working as quickly as possible to control exposure to the pathogen, 744 people became sick and 199 entered a hospital for treatment. Of these, 56 developed HUS, and 4 children died.
A recent lecture from the US Department of Health and Human Services brought together CDC experts involved in managing the 1993 outbreak to talk about food safety procedures and regulations that were initiated in the wake of the outbreak. They highlighted new approaches developed to deal with E. coli O157, which was then a newly emerging FBD pathogen with little resonance among the public, clinicians and food producers. In their opinions, the following contributed to a complete overhaul of the way regulatory oversight handled FBD outbreaks:
Laboratory identification: With growing awareness of E. coli O157 as a pathogenic agent, CDC labs developed newer and faster protocols that enabled prompt identification with microbial subtyping. Faster subtyping helped investigators identify affected people, which they then interviewed to locate the source of infection. From these developments, the CDC developed PulseNet to monitor clinical and food-related microbial events over state borders.
Collaboration across state lines: In conjunction with swift lab identification and subtyping, investigators tracked disease away from the main outbreak, enabling wider public safety announcements. This led to the development of FoodNet, a system that tracks the epidemiology of FBD outbreaks throughout all US states.
Media publicity: Working with media allowed CDC officials to alert and educate the public on safe food-handling practices and also decrease secondary person-to-person transmission.
Regulatory control: Making E. coli O157 a reportable disease helped identify the spread of the contaminated meat through cases of illness and alert public health officials. The outbreak also led to changes in food safety for consumer protection, moving responsibility onto producers.
The presenting experts estimated that changes to outbreak investigation and reporting initiated during the 1993 E. coli O157 outbreak prevented an additional 800 cases from developing.
As a result of this paradigm shift in thinking, public safety under FSMA oversight is much more proactive with regard to food. Benefits from systems such as PulseNet and FoodNet mean that officials can spot emerging outbreaks much faster and implement control measures sooner. The cumulative data have also identified microbial "hot spots" among foods, associating certain FBD pathogens with specific food items. Setting up risk profiles such as these focuses producer attention on potential areas for contamination and is one of the main features of FSMA regulations.
Responsibility for a safe product now lies with the producer, from farm to fork, where hazard analysis and risk-based preventive control measures are obligated under the FSMA. This means that monitoring is an established part of the food chain; from husbandry to final processing, food industry members must show records of microbial testing for environmental, equipment and product hygiene.
Previously, this kind of monitoring would involve laborious culture-based testing, with enrichment procedures and incubation that might not yield definitive results for a few days. However, molecular tests such as the Applied Biosystems RapidFinder™ and Thermo Scientific SureTect™ kits can be used to deliver test results in less than a day. These kits, validated for use in food matrices and for environmental sampling, use real-time polymerase chain reaction (PCR) technology to identify low levels of microbial contamination. Furthermore, a PCR testing protocol also satisfies regulations that require track and trace for all food ingredients through comprehensive data collection.
Created for specific FBD pathogens such as E. coli O157 as well as Listeria, Salmonella and Cronobacter species, PCR can help to save time, eliminating or reducing production holdups and product release to market. To save even more time, the Rapidfinder STEC Detection Workflow multiplexes its testing strategy to cover the six major non-O157 shiga-toxigenic E. coli (STEC) species in addition to O157:H7. By implementing a molecular testing strategy for microbial monitoring, one organic microgreens producer has added an extra week of shelf life to its products.
References
1. CDC. (1993) Preliminary report: Foodborne outbreak of Escherichia coli O157:H7 infections from hamburgers—western United States, 1993. MMWR Morbility and Mortality Weekly Report, 42 (pp. 85–6).
2. CDC. (1993) Update: Multistate outbreak of Escherichia coli O157:H7 infections from hamburgers—western United States, 1992–1993. MMWR Morbility and Mortality Weekly Report, 42 (pp. 258–63).