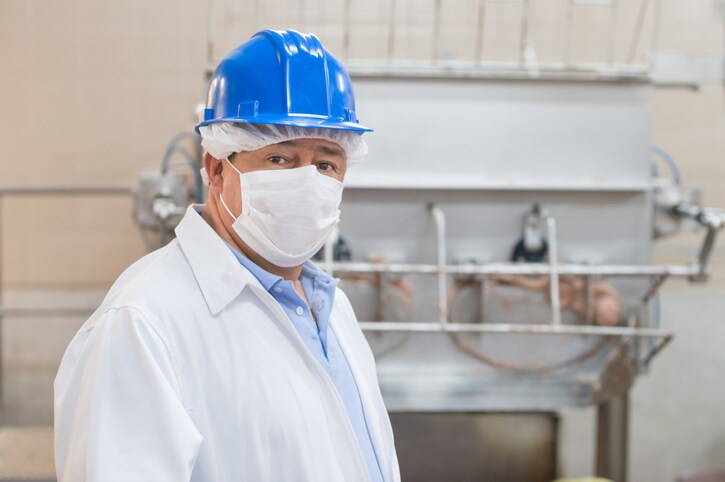 How did it happen? That's one of the first things the CEO in a food manufacturing plant would ask if faced with a recall. That's also one of the key items the US Food and Drug Administration (FDA) will demand to know.
Various statutory provisions and regulations authorize the FDA to require recalls of certain products in particular circumstances. (Companies that realize there could be products shipped out the door that contain contaminants can initiate a voluntary recall themselves.) The FDA provides a product recall guidance document on what to do if faced with a product removal from the market. The guidance includes a checklist of documentation and information that the FDA uses to evaluate, classify, monitor and audit product recalls.
The cost of a recall
Besides being a public health issue, recalls cause significant economic issues. Food Safety Magazine refers to recalls as the food industry's biggest threat to profitability:
The average cost of a recall to a food company is $10M in direct costs, in addition to brand damage and lost sales according to a joint industry study by the Food Marketing Institute and the Grocery Manufacturers Association. However the costs for larger brands may be significantly higher based on the preliminary recall costs reported by firms of some recent recalls….
[These direct costs] do not include what could arguably be the more significant costs to the company from litigation costs, the costs from any agreed or mandated governmental oversight post­ incident, lost sales, and the impact to the company's market value and brand reputation.
A recall of one batch of cereal could cost a company millions of dollars. That's a big hit to the bottom line.
What to do if you are faced with a recall situation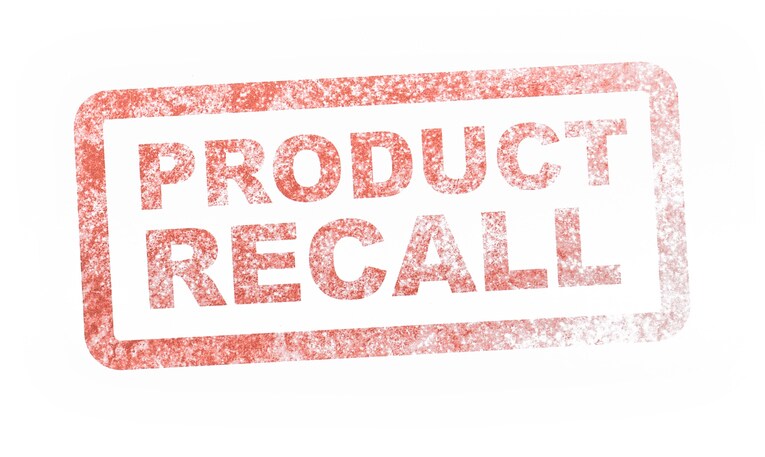 If you are faced with a recall situation, in addition to basic information, you must provide the reason for the recall. If the recall is due to the presence of foreign objects, you will have to describe the foreign objects' size, composition, hardness and sharpness. You will need to know all the details surrounding the contaminant event, including how the event occurred, when it occurred, how it was discovered, when it was discovered, where the product was shipped and how much product was contaminated. You will also have to provide your assessment of the health risk associated with the contaminated product. There is a long list of questions in the document that you will have to answer.
That is just the beginning. You will then have to outline in detail your recall strategy for the whole distribution chain: wholesale/distributor, retailer and consumer. Then you will need to report your strategy for destroying the contaminated products.
Believe it or not, that's the easy part. Notifying the public is the hard part. It's almost impossible to know everyone who purchased a specific batch of products. The FDA's guidance says:
In a situation where the product may pose a significant health hazard and recalled product is in the hands of consumers, a press release is usually appropriate. Issuance of a press release should be the highest priority and it should be issued promptly.
There are also written recall notification letters, instructions to customers, and an evaluation of the whole process and how effective your notification efforts were. You will have to give details on the corrective actions planned or underway that will prevent a similar problem from occurring. Your recall will also be listed on the FDA recall site.
As you can imagine, it's a time-consuming, complicated and expensive process. From receiving the raw ingredients to storing and warehousing ingredients, to processing the different foods and packaging them, every step in the process is subject to regulations and has safeguards in place to help ensure the outgoing products are safe for consumers.
How do contaminants get into production?
Most food production companies take food safety seriously. No one wants to intentionally harm the public, but sometimes contaminants slip through. In May 2017, a seafood company issued a voluntary recall after a consumer reported a piece of plastic was found in their fish. The source of the white plastic was identified as inspection tags used by an ingredient supplier. A month before that, a precautionary recall of sandwich bread was issued from an isolated incident of a single piece of rubber found in the product.
In that same month, believe it or not, extraneous golf ball materials were found in packages of frozen hash browns. How does a golf ball end up in a bag of hash browns? One theory: if a golf course is near a farm, and a ball is hooked or sliced off course and never found, it could have landed on the farmland, where weather or leafage could hide the ball from sight. If it's a particularly difficult course, there could be many wayward golf balls. Or maybe a farm now sits where a golf course once sat, and unretrieved golf balls lie buried all over the old course. Then, despite a company's stringent supply standards, the golf balls could be inadvertently harvested with potatoes used to make the product. It's a plausible theory. Food manufacturers often find small rocks, shards of glass and small pieces of bone in their raw materials.
How to avoid a recall
How can recalls be avoided? By making certain you have the technology in place to catch any contaminants before the product goes out the door. Part of ensuring the safety of any product is identifying any foreign objects that may have entered the stream before the product reaches the consumer. That means checking ingredients when they come in the door as well.
If you are in the food processing industry, you know that detecting physical contaminants such as metal, glass, stone, plastic and bone can seem like a challenging task, especially when the contaminant may be as small as 1 mm in diameter. The best defense is to place metal detectors and X-ray detection systems strategically in your production line to help you find virtually any metallic or nonmetallic substance in your packaged food.
Food metal detectors can now use multiscan technology, which provides unmatched sensitivity and the highest probability of finding ferrous, nonferrous and stainless steel metal contaminants in challenging applications such as dairy, meat, poultry and bread, with high product effect.
Food X-ray inspection systems provide protection from metal, glass, stone and other dense foreign objects for almost any type of packaged, bulk or piped product. They are best used for items with "wet" product effects or those packaged in a metallized bag.
What if you suspect there's a contaminant or quality issue, but don't have the equipment or staff to troubleshoot and resolve the problem?
Some companies offer confidential product assurance services that provide off-line product inspection services to detect contaminants and other defects found in packaged foods. A highly experienced staff uses the most advanced X-ray, metal detection and checkweighing systems to thoroughly test every package to help maximize the recovery of in-spec products for distribution and to eliminate defective products. A confidential, detailed report for each packaged product is provided to the customer.
This type of service can be done either at the manufacturer's facility or at the provider's location. This is one of the best solutions to minimize brand damage and help ensure maximum product recovery when you suspect contamination or nonconformity. The manufacturer can have every product in the suspected batch be thoroughly tested, without disrupting operation of the plant. A third-party provider can also inspect for detectable manufacturing faults or defects. Just make sure that your provider's sites are ISO 9001 registered and compliant, their workers are properly trained, and their machines are calibrated correctly.
Summary
Whether it's detecting foreign objects in cans, bottles, bags, boxes or other types of packaging, accurate and reliable metal detectors and X-ray detection systems provide the highest sensitivity so that you can find virtually any metallic and nonmetallic substances in your packaged food—keeping your products off the recall list and keeping consumers safe.