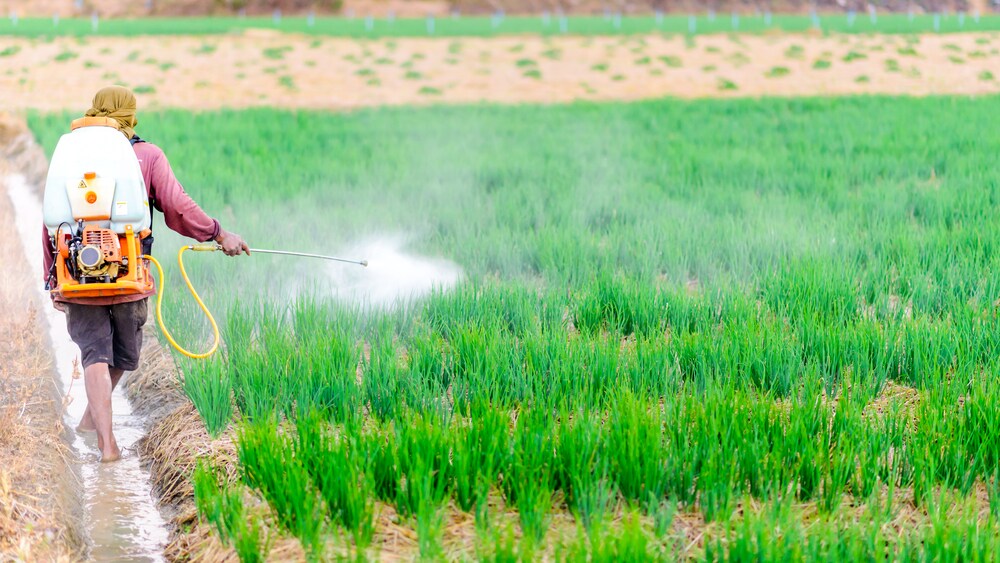 Ishibashi et al. (2014) recently reported a high-throughput method for effective pesticide residue screening in food1. Since many different pesticides are currently in use for global agriculture, the need for an efficient screening method that takes account of the wide variety of products in existence is an important area of research for food safety laboratories.
Ishibashi and colleagues developed a high-resolution mass spectrometry (HRMS)-based technique that relies on supercritical fluid chromatography (SFC) in conjunction with Orbitrap mass spectrometry to prepare and analyze samples. The result is a protocol capable of handling 72 samples per day, with a run speed of approximately 45 minutes for total data analysis.
One of the major problems in developing an assay capable of simultaneously monitoring so many pesticide residues is the huge variety of analytes under examination. Pesticide residues represent many different classes of chemical, with differing physical properties, some of which are highly polarized thus rendering them unsuitable to certain preparative treatments, and others are susceptible to degradation during processing. The researchers therefore selected SFC sample preparation, focusing on supercritical carbon dioxide (SCCO2) as the mobile phase since it possesses many of the attributes necessary for processing such a wide range of analytes.
Using spinach as a representative matrix, the researchers prepared plant homogenates for onward extraction steps to detect a range of commercial pesticide standard solutions. They separated the extracts using SFC then analyzed the fractions using a Q Exactive quadrupole Orbitrap mass spectrometer (Thermo Scientific). Data was acquired and processed using Thermo Scientific's Exact Finder ver. 2.0 software.
Once they optimized experimental conditions and settings, Ishibashi et al. found that the HRMS setup was suitably sensitive for examining pesticide residue standard solutions. Using isobaric pesticide sets to ensure effective discrimination among data peaks, the researchers found good detection for 444 out of 508 standards evaluated. Further validation of this group, with examination for limit of detection (LOD), linearity and repeatability among other parameters, showed consistent results over five replicate runs for each pesticide. They estimated LODs for 391 tested pesticides at below 10µgL-1, thus suggesting the method's suitability for commercial evaluations.
Using the pesticide library database just created, the research team then tested the SFC-HRMS assay with standard pesticide solutions spiked into the spinach matrix samples. They could identify all but 39 out of the 444 pesticides that showed good detection parameters in the initial validation experiments. The researchers concluded that matrix effects from the spinach homogenates might influence SFC-HRMS detection in their assay. Following data analysis, they found that the assay detected 373 pesticides in the spinach matrix.
Ishibashi et al. conclude that the assay is a quick and simple method for accurate and sensitive simultaneous detection of multiple pesticide residues in food. Furthermore, it overcomes problems with the analyte extraction and complex derivatization procedures required for analyte preparation, in addition to overcoming food matrix effects. Further work on optimizing the sample preparation methodology could improve data yields.
Visit the Thermo Scientific food and beverage community for further discussion on delivering safe, high-quality food products.
Reference:
1. Ishibashi, M. et al. (2014) "High-throughput simultaneous analysis of pesticides by supercritical fluid 3 chromatography coupled with high-resolution mass spectrometry", Journal of Agriculture and Food Chemistry DOI: 10.1021/jf5056248