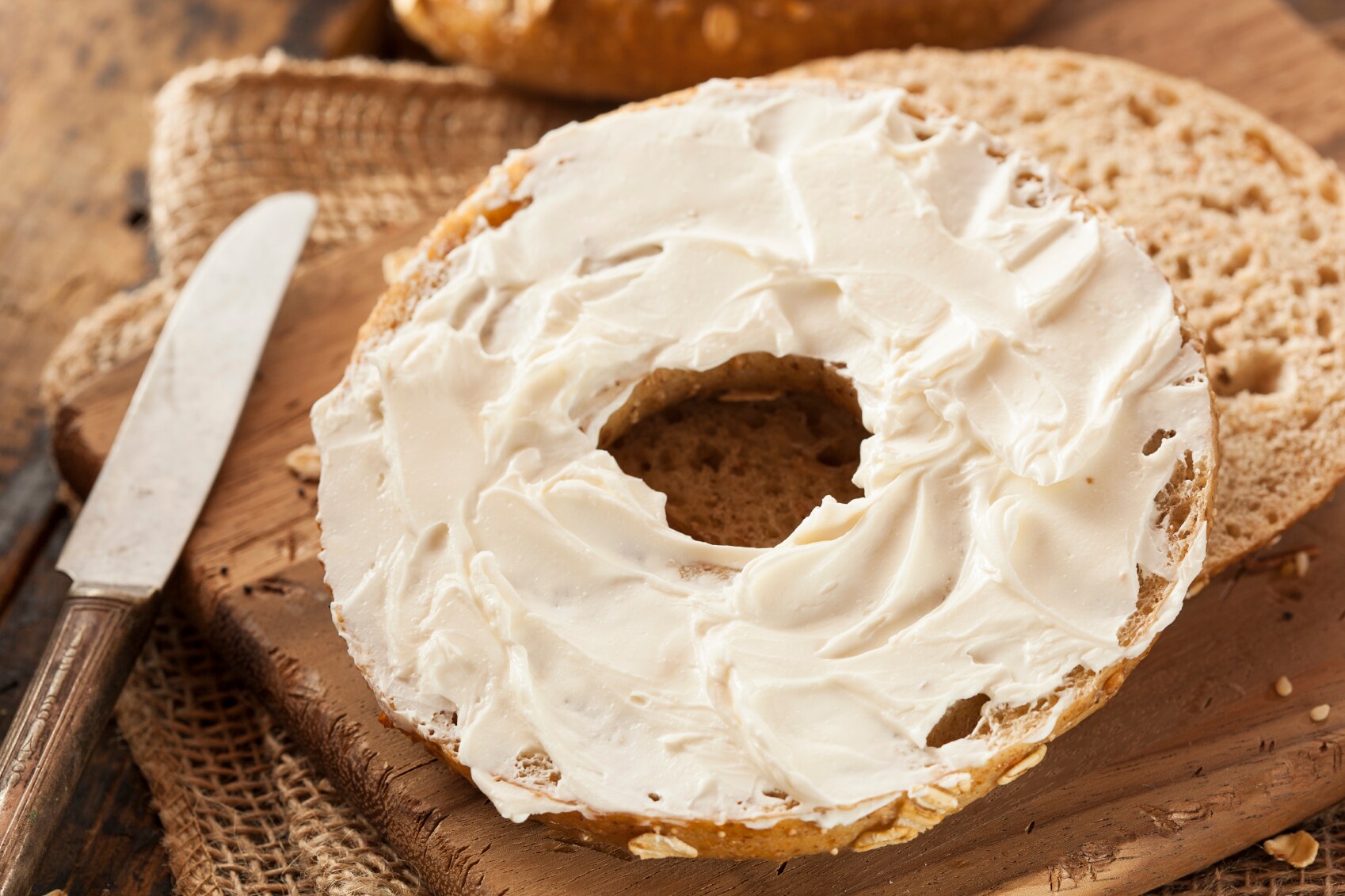 Soft, spreadable foods such as cream cheese are viscoplastic materials, meaning they have viscous and elastic properties. Consumer acceptance of these foods depends on their textural characteristics such as spreadability; no one likes tearing the bread when they are smoothing on their favorite cream cheese.
The rheological properties correlating with spreadability of food products have been studied by a variety of methods. Breidinger and Steffe1 for instance used yield stress and yield strain data from vane measurements to construct texture maps of spreadable foods. Semiliquid and soft foods, like spreadable foods, are often difficult to work with when using conventional plate/plate or concentric cylinder geometries on rotational rheometers. There can be possible wall slip and excessive sample disruption during loading into narrow gaps, so vane geometries are usually recommended.
In order to understand spreadability and customer acceptance of these types of foods, two cream cheese products with varying fat content (10% versus 50%) were studied at room temperature (25 °C) as well as at refrigerator temperature (8 °C).
We used a viscotester rheometer with vane configuration and monitored the shear stress as a function of measuring time. After an initial purely elastic response in the sample, the structure collapsed and the shear stress decreased again. The maximum value in shear stress then corresponded with the yield stress.
We found that the yield stress for the high fat content product was 1000 Pa versus 200 Pa for the low fat product. The test was repeated for the same products at 8 °C, simulating that the cream cheese was just taken out of the refrigerator. We found that the yield stresses for the cream cheese products rose considerably at 8 °C to 1500 Pa for the high fat product and 370 Pa respectively for the low fat product.
We then considered the fact that these products would commonly be spread on soft white bread. Specific soft white breads can have a shear Modulus G of as low as 1200 Pa. From the results of a shear stress test, we concluded that problems will arise when trying to spread the refrigerated high fat content product on soft white bread as yield stress of cream cheese is greater than the shear modulus of bread.
Read the application note for details on the testing method, including product used, stress/time charts, and experimental results.
Reference
1. Breidinger, S. L. and Steffe, J. F. 2001. Texture map of cream cheese. J. Food Sci. 66, 453-456