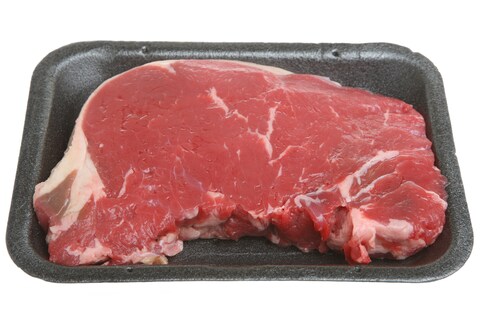 Due to growing health concerns, researchers from France's National Institute for Agronomic Research sought to investigate the possibility of improving the nutritional benefits of beef for consumers.1 Their research is based off of previous work which found that increasing the content of n-3 polyunsaturated fatty acids (PUFA) in ruminant meats such as beef, has benefits to humans who consume these meats. Some of the protective effects were found to decrease the risk of cardiovascular disease, diabetes, obesity, as well as a decreased risk of certain cancers.2
The researchers examined the effects of lipid and fatty acid composition in 21 Normande (dairy fat breed) cull cows following a supplemented diet including linseed or a combination of linseed and rapeseed. The animals were chosen for study based on matched age and size ranges. All animals were carefully monitored to ensure that the feed intake was 90% of their individual body fat score and weight to allow the complete absorption of the supplemented diet. The animals were all slaughtered once they reached an average weight of 789 kg and an average body fat score of 3.5. The m. longissimus thoracis (LT) and m. semitendinosus (ST) muscles were chosen for lipid characterization using high-performance liquid chromatography. Fatty acids were analyzed using gas-liquid chromatography.
The conclusion of these experiments revealed that the supplemented diet did not affect the amount of total lipids and fatty acids in both LT and ST muscles. When rapeseed + linseed was added to the cows' diet, alpha linolenic acid and conjugated linoleic acid deposition was favored. The18:2n-6 to 18:3n-3 isomers seen in both beef polar and neutral lipid fractions confirmed that the supplemented diet did indeed improve the general nutritional value of beef for consumers. In the future, this research group will investigate the ∆13tr up to ∆16tr 18:1 isomer disposition seen most pronounced following the addition of linseed alone.
References
Extruded linseed and rapeseed both influenced fatty acid composition of total lipids and their polar and neutral fractions in longissimus thoracis and semitendinosus muscles of finishing Normand cows.", Meat Science, 96(1), (pp. 99-107)
What do you think? Is this an interesting research direction? Let us know, and forward to a colleague.