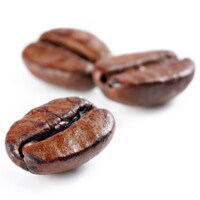 Food crop residues are potential sources of renewable energy and present interesting alternatives to petroleum-based fossil fuels. Before this can happen, the chemical and physical characteristics of each residue must be determined accurately so that they can be used efficiently.
Coffee and banana crops are plentiful sources of lignocellulosic biomass – their leaves, husk, plant stalks and other residues left over from commercial food production can all be processed as energy sources. In a recent paper, Rambo et al.1 explore a new method, visible-near infrared spectroscopy (NIR), as an adjunct to traditional analysis, showing that it is a valuable and practical addition to the current methodology.
Using by-products of commercial food crop production, the research team first completed a physical and chemical analysis of the food residues. For bananas, these residues comprised stem, leaf, stalk, rhizome and rachis, and for coffee the residues comprised husk and leaf. In total, they analyzed 104 banana and 102 coffee residues, ensuring that a wide variety of botanical fractions (leaf, stalk, stem, etc.) and geographical locations were sampled.
In order to compare the two methods, the team chose the Thermo Scientific Dionex ASE 200 system for the initial accelerated solvent extraction preparation of their research materials. This is an accelerated solvent extraction (ASE) system validated and approved for use by the US Environmental Protection Agency and Contract Laboratory Program.
Using high temperature in combination with high pressure, the ASE 200 speeds the extraction process safely and efficiently. The system can use smaller volumes of traditional solvents, preparing samples in minutes rather than hours. In addition, the ASE 200 system is fully automated, extracting analytes within the sample cell before delivering the filtered extract for onward analysis. It is also compatible with solvent controllers and computerized management software. The ACE 200 system prepares excellent quality research and analytical samples as well as being a good choice for increasing workflow and managing a laboratory budget.
Using the ASE system, the researchers prepared approximately 500g of each biomass for analysis using prescribed methods – desiccation by oven-drying to constant weight followed by pulverization. Following established National Renewable Energy Laboratory (NREL) protocols, samples were 95% ethanol extracted using ASE.
Following sample preparation, Rambo and co-authors analysed the following parameters; dried acid insoluble residue (AIR), acid insoluble ash (AIA), Klason lignin (KL), total lignin (TL), extractives and moisture. After this, each sample was examined in duplicate with NIR analysis before constructing regression models to examine correlation with the classical analysis results. Using statistical and multivariate analyses, the researchers compared the data to confirm the validity of the NIR assay. They found that NIR results correlated well with the original data (R2 > 0.8), suggesting that NIR combined with chemometrics is a practical method for accurately assessing banana and coffee residues.
Reference
1. Rambo, M.K.D., Amorim, E.P. and Ferreira, M.M.C. (2013) "Potential of visible-near infrared spectroscopy combined with chemometrics for analysis of some constituents of coffee and banana residues", Analytica Chimica Acta 775 (pp.41– 49)