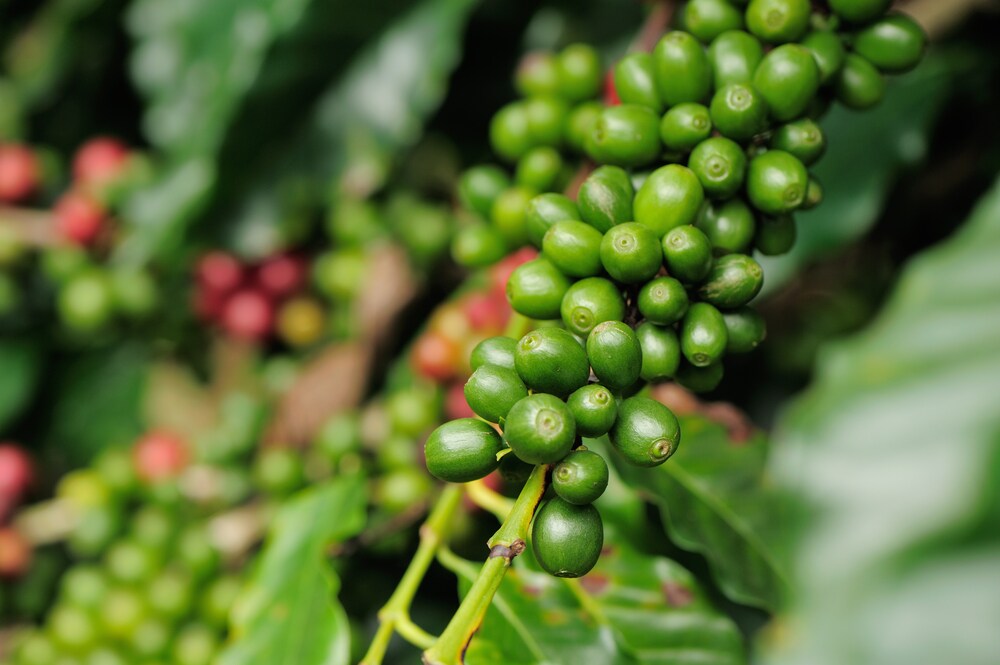 Mepiquat, or N,N-dimethylpiperidinium, is an anti-gibberellin growth regulator commonly used to restrict vegetative growth in many crops including cereals and cotton. It has low acute and chronic toxicity and is not associated with carcinogenic actions.
Traces of mepiquat may be found in crops where its use is licensed but, due to chemical degradation of lysine in the presence of other substrates, it may also appear in analysis of other food crops. Under conditions of dry heat, such as roasting, lysine decarboxylation is driven by the Maillard reaction, with the eventual formation of piperidine. When conditions and substrates are just right, piperidine methylation takes place and forms mepiquat.
Hammel et al. (2014) examined the role played by trigonelline (N-methylnicotinic acid), a naturally occurring plant alkaloid, in this reaction1. Using a model system comprising the various substrates required for the chemical reaction, they examined mepiquat formation under dry thermal Maillard reaction conditions, measuring substrate uptake and reaction products with liquid chromatography-high resolution mass spectrometry (LC-HRMS).
The researchers investigated mepiquat formation in model systems by adding combinations of lysine, fructose, piperidine and trigonelline hydrochloride, with and without stable isotope labeled amino acid, to water in pyrolysis tubes. They tightly stoppered the tubes before heating them to 240°C. Aliquots of the reaction mixtures were then analyzed by high performance liquid chromatography (HPLC) and then LC-HRMS using a Q Exactive Hybrid Quadrupole-Orbitrap mass spectrometer (Thermo Scientific). Data were acquired at full scan mode or product ion (Target MS2) mode.
The researchers found they could obtain good separation of trigonelline, mepiquat, piperidine and N-methylpiperidine, allowing identification of the reactants under the experimental conditions and with reference to standard solutions. Their data showed that mepiquat formation occurred only in the presence of all three reactants – lysine, fructose and trigonelline- in the pyrolysis tube.
Hammel et al. confirmed the involvement of lysine in mepiquat formation with the stable isotope labelled amino acid, gaining three clear spectral signals. Furthermore, the mass shifts noted indicated the sites of chemical substitution and formation of the new molecules from the reactants under investigation. From these results, the researchers suggest the chemical pathway between lysine degradation and mepiquat formation under Maillard reaction dry heat conditions involves trigonelline acting as a methyl donor.
In conclusion, and proven in a subsequent paper2, the authors are confident that piperidine methylation by naturally occurring trigonelline takes place during heat treatment and explains the presence of mepiquat in roasted coffee beans.
References
1. Hammel, Y-A. et al. (2014) "N,N-dimethylpiperidinium (mepiquat): Part 1. Formation in model systems and relevance to roasted food products", Food Additives & Contaminants: Part A, 31:2 (pp.226-233) DOI: 10.1080/19440049.2013.871584
2. Wermanna, S. et al. (2014) "N,N-dimethylpiperidinium (mepiquat) Part 2. Formation in roasted coffee and barley during thermal processing", Food Additives & Contaminants: Part A, 31:2 (pp.234-241) DOI:10.1080/19440049.2013.871585