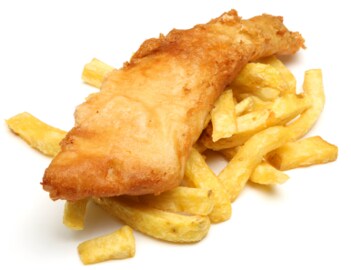 Seafood is a popular and healthy food choice. The health benefits of seafood combined with rising standards of living around the world have made seafood an increasingly prominent part of many diets, including in inland regions far from the shore. Global seafood consumption has more than doubled in the past 50 years and population has increased along with it, putting stress on fisheries and calling the sustainability of large-scale fishing into question. The oft-cited statistic that there will be more plastic debris than fish in the ocean by 2050 is a testament to both plastic production and fish over-harvesting.
This combination of sustainability challenges and high demand creates many opportunities for unscrupulous vendors in the seafood industry. Food fraud encompasses all of the ways that a food item can be misrepresented, and for fish, there are many.
An unscrupulous fisher can misrepresent the origin of their catch. They might fish in a protected area and, if they evade detection, claim to have been fishing in legally permissible waters or even in a nearby country's territorial sea where different rules apply. Vendors of salted or otherwise preserved fish can disguise out-of-season or excessive catches with fraudulent time stamps. These legal games create ways to get around protected areas, seasonal quotas, bans on specific fishing practices such as trawling, and more, and represent a serious danger to the long-term sustainability of fish stocks. The goal of many of these tricks is to get consumers to pay a premium for fish caught in sustainable and legally compliant ways without incurring the additional costs of actually catching fish in thee ways.
It is also easy to misrepresent what kind of fish one has caught. This deception occurs in different ways for different reasons at various points in a supply chain. Some fish fraud is the misrepresentation of abundant, low-cost fish as rarer, more lucrative species, and other fraud works in the opposite direction, obscuring the capture of rare, protected species until later in the chain when diners can pay a premium for them. Seafood may be mislabeled as often as 26 to 87 percent of the time, disguising cheap fish as more expensive grouper, cod, or snapper. From 2010 to 2012, Oceana conducted one of the largest seafood fraud investigations ever, collecting 1215 samples from 674 retail outlets in 21 US states to determine if they were correctly labeled. DNA testing found that 33 percent of the samples were mislabeled. This kind of fraud is much more prevalent for fish sticks and similar preparations in which the appearance of the fish is obscured, similar to fraud in other meats. Another study, in Italy, found that 82% of the 200 grouper, perch and swordfish samples tested were mislabeled, often as cover for species considered at risk of extinction by the International Union for the Conservation of Nature (IUCN). Farmed Asian catfish of the genus Pangasius are a particularly common issue, being sold as at least 18 different types of higher-value fish in one study.
Fish fraud is not only a matter of environmental stewardship and consumer choice. Some fish species are toxic, yet similar enough in appearance to safe species that fraudsters nevertheless use them. The most famous incidents involve gempylotoxin poisonings from escolar misrepresented as various species, tetraodotoxin poisonings from pufferfish misrepresented as monkfish, and various poisonings from fish taken from toxic algal-bloom sites. Additionally, some allergies are species-specific and mislabeled fish takes away consumers' ability to make informed decisions about their allergen exposure.
Because fish have long supply chains that start in the ocean and can end thousands of miles away, the only way to systematically combat fish fraud is imposing boat-to-plate traceability on the fishing trade. The European Union has developed a legal framework for this level of traceability, and the US has a task force for developing similar rules. A critical part of keeping both vendors and regulators honest will involve careful genetic species testing using next-generation sequencing (NGS). This powerful tool can allow inspectors and industry regulators to check the true identity of fish samples at every point in a supply chain, making fraud harder and harder to achieve. The new Thermo Scientific™ NGS Food Authenticity Workflow takes many of the challenges out of using NGS and makes this technology much more accessible to investigators. Combined with policy changes, this new tool can help make fish fraud a thing of the past and keep unsustainable, dangerous, unhealthy, and mislabeled fish off the market for good.
Learn more about identification of fish species in foods using the NGS Food Authenticity workflow here.
Post Author: Alyssa Gonzalez.