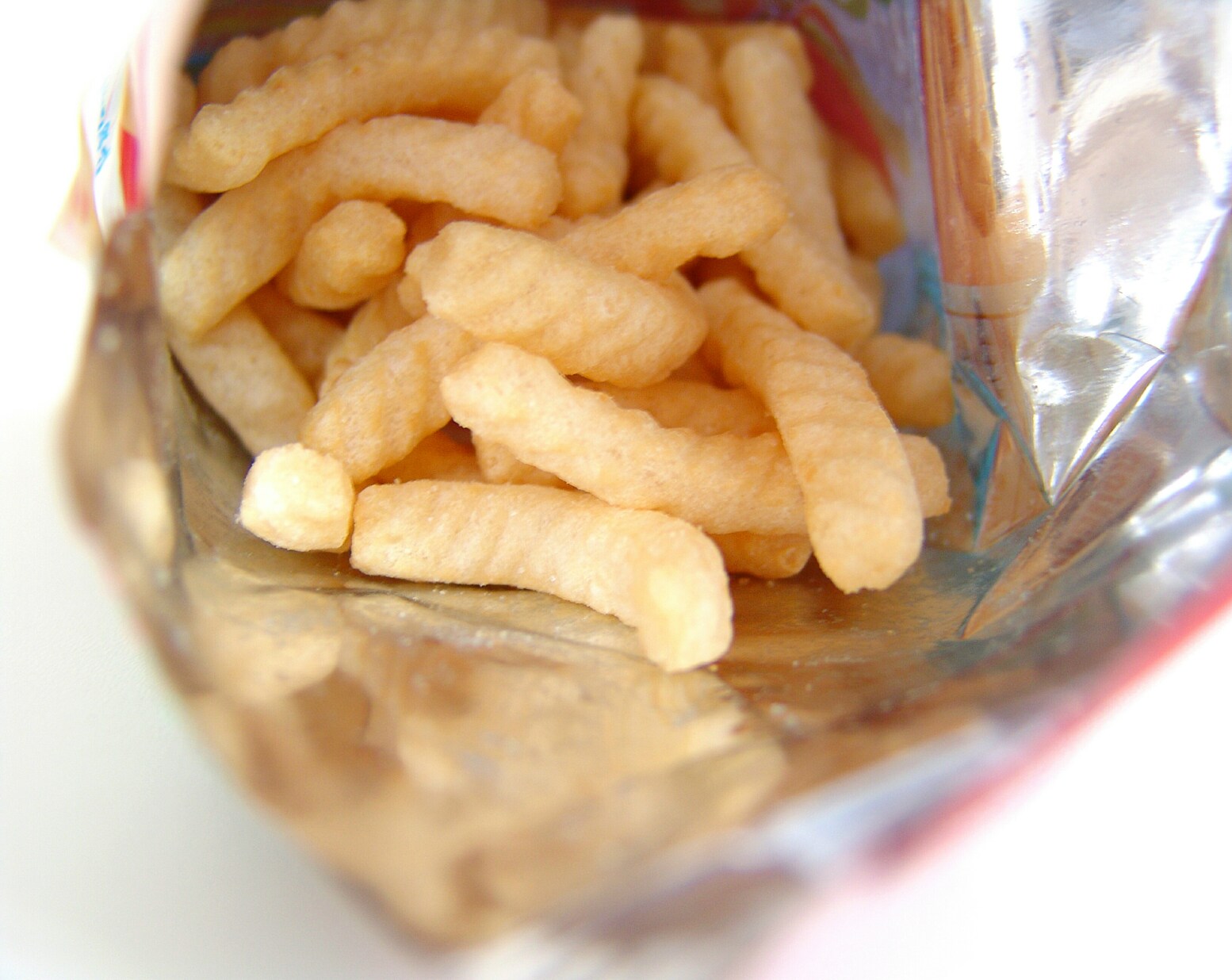 A recent Associated Press article reported on "Snacks Nation" and the growing snack food trend which has made companies rush to re-imagine foods that aren't normally seen as snacks. To meet the demand of all-day grazers, pouches of everything from cereal, peanut butter balls, and chick peas, to quinoa and dried meat chunks are now being marketed as snack foods. This is good news for food manufacturers because snacks can have good profit margins. The bad news is that the metal detection equipment that is now being used to keep out contaminants for their non-snack products may not be suitable for snack inspection.
Many of these snack foods are packaged in metalized material that is formed into a bag and has heat seals on either end. This kind of packaging helps keep out moisture, oils, air, and odors. Since the package contains a form of metal, a thin layer of aluminum in most cases, metal detection is not a good choice for contaminant detection.
In general, metal detection systems are less expensive than X-ray units and last two-to-five times longer. If your main concern is metal, wires, or mesh screen contamination in small, dry products, choose a metal detector. Metal detectors use high frequency radio signals to detect the presence of metal in food or other products. A digital signal processing system analyzes certain signals and sends an alert if metal is present.
However, if your packaging contains metal like these snack foods packages, an X-ray detection and inspection system is the better choice to help find glass, rocks, bones or plastic pieces. X-ray inspection systems are based on the density of the product and the contaminant. Foreign matter appears as a darker shade of grey and helps identify foreign contaminants. Detectable contaminant types can include stones mixed in with your cereal, chick peas, and quinoa.
X-ray inspection is one of the first lines of defense to identify the presence of foreign contaminants in food products before they have the chance to leave the processing plant. Unlike metal detectors that offer protection from many types of metal contaminants encountered in food production, X-ray systems can 'ignore' the packaging and find virtually any substance that is denser or sharper than the object containing it. (For details about which method is best, read the previously published article X-ray Inspection vs. Metal Detection.)
Additionally, x-ray systems can help ensure there are no missing pieces in the package. (For increased protection, snack manufacturers can even add inline checkweighers to weigh packaged products to help ensure that they contain the correct amount of expensive product ingredients that are on the label and that the dispensing equipment is operating correctly. This aids in problem identification and facilitates uptime on today's high-rate lines.)
The convenience of grab and go snacks combined with the time constraints on the newest generation is providing an opportunity for food manufacturers to expand their offerings, and their bottom line. So it is imperative that their brand doesn't suffer from contaminated products. Since many of today's 'new snack foods' are being touted as healthy alternatives to big meals, the last thing a food manufacturer wants to do is jeopardize someone's health and ruin their reputation in 'Snacks Nation.'
For more information, read the Market Insights And Solutions About Packaged Baked Goods & Snack Products white paper and visit our Food & Beverage Learning Center.