For many people, when they think of Italy, visions of pasta and cheese spring to mind.  One of the most common cheeses, Parmesan, is sprinkled on macaroni, shaved onto Caesar salads, or mixed into meatballs  — and is considered one of the most important ingredients in thousands of recipes. That everyday dairy product, known as formaggio in Italy, originated from the Italian province of Parma over eight centuries ago.
So it might seem ironic that one of the oldest 'foodie' places in Europe is host to an event that showcases some of the most advanced technological innovations in the food industry. Cibus Tec, a leading trade event focused on food processing and packaging, will be held October 25-28, 2016 in Parma, Italy.  Over 30,000 visitors are expected to network with peers and visit the 1200 exhibitors to learn about the future trends in the food and beverage industry. (Click here to get a free entry ticket to CibusTec.)
According to the show website, exhibits and education will cover all types of products — from the ingredients to the processing technologies, from packaging to logistics. And the topics will include more edibles than cheese. There will be separate halls and areas for produce, dairy, bakery, cereals, meat, seafood, convenience foods, coffee, confectionery, and even liquid foods.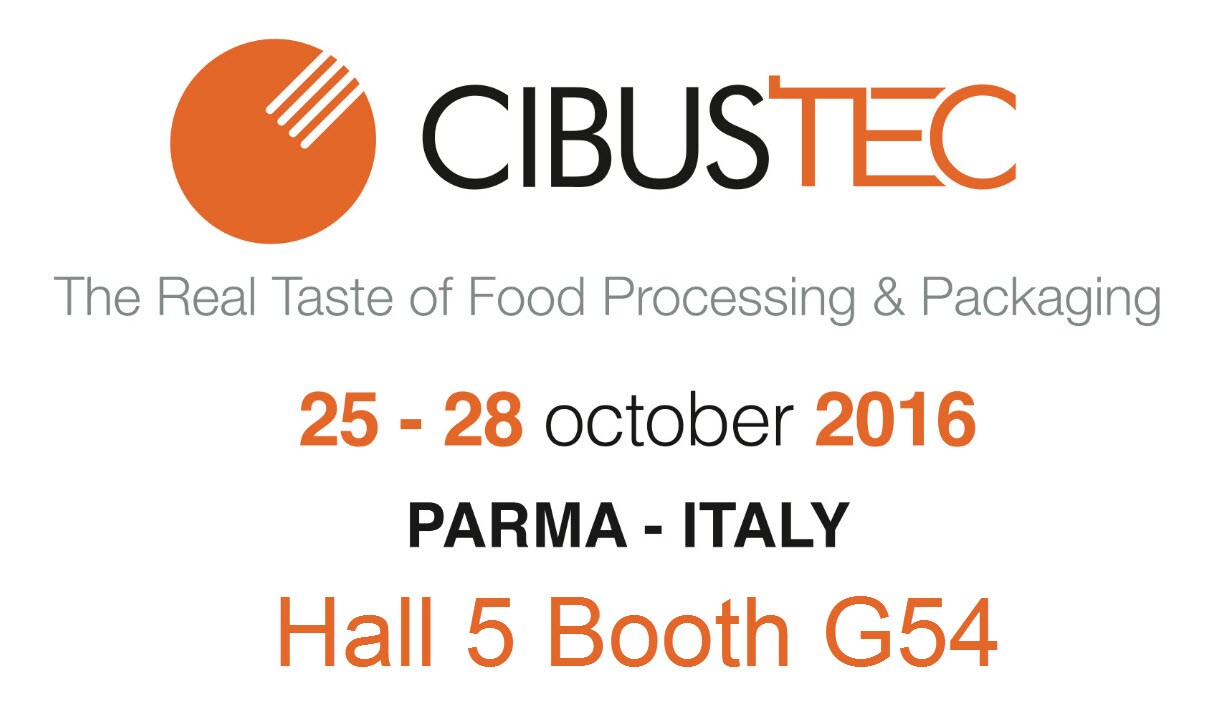 We will be in Hall 5 Booth G54 demonstrating the latest innovations to help ensure the safety and quality of packaged and unpackaged products in all those categories. Quality involves meeting or exceeding customer expectations, and ensuring that what you put on the label matches what's in the product. For example, food producers need to rely on checkweighers for accurate weight control and consistent product throughput, even in rugged industrial environments. Can you imagine walking down the pasta aisle in your grocery store and picking up a jar of grated parmesan and it was only half full? Or what if that fresh wedge of parmesan from the cheese store weighed less than was written on the label? Customers would certainly be disappointed in your brand.
Safety, of course, is always a concern to food producers. Metal detection systems provide reliable, cost-effective protection from even the smallest metal contaminants found in food production anywhere in a process. And X-Ray detection and inspection systems are critical pieces of equipment when it comes to detecting foreign objects and protecting your brand. What if a child opened up that jar of cheese and poured a giant heaping on her spaghetti or soup (like this blog administrator's children tend to do), and pieces of metal or plastic were buried in the mound and accidentally swallowed? Someone could get hurt, recalls could happen, and brands could be destroyed.
So if you are in the food processing industry, make sure you stop by the food weighing and inspection equipment area and chat with our experts about the latest innovations to keep your brands protected. We will even provide you with a free entry ticket. (If you can't make it, visit this page to learn about food weighing and inspection products that are being demonstrated at the show.)
If you do get a chance to visit Parma, which is in northern Italy, you will find a province rich in art, parks, and architecture. There are small villages as well as castles and medieval churches. The Parma tourism bureau also mentions on its website that tourists can book visits to the cheese factories where one can witness the whole cheese-making process. And if you can't visit, here's a video on the making of parmigiano-regggiano cheese – though you won't get to experience the taste or smells like you would at the manufacturing plant. But if you are lactose intolerant, that might be a good thing.
Show Details:
October 25-28, 2016
Cibus Tec 2016
Hall 5 Booth G54
Fiere di Parma – Italy
Click here to request your free entry ticket!