Fungal contamination of cereal products and animal feed represents a key issue in determining and maintaining food safety protocols.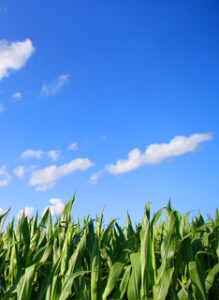 This is particularly true of Ates et al.1 report on a novel application of automated Thermo Scientific TurboFlow clean-up coupled with liquid chromatography high resolution accurate mass (HRAM) spectrometry that may allow researchers to address the specific challenges associated with analyzing plant and fungal metabolites. These challenges include the effective management of the diverse chemical properties of the samples themselves and the performance of data gathering and analysis without available standards. The scientists applied the approach to wheat, maize, and animal feed.fungi that produce secondary toxic metabolites, classified as mycotoxins. Unfortunately, specific maximum level parameters do not exist for all major types of plant and fungal metabolites, and testing methods for the metabolic products of various organisms carry challenges. A robust, stream-lined approach to both food and feed testing would benefit consumers and industry leaders. The Orbitrap Exactive LC-MS instrument (Thermo Scientific) was selected since the technology has previously demonstrated the potential to perform direct analysis of crude extracts at high resolutions2. However, the non-availability of available isotope-labeled standards for fungal contaminants means that scientists must use efficient clean-up of samples prior to injection in order to minimize matrix interferences. For this reason, Ates et al. turned to the automated TurboFlow system for the enrichment of a range of moderately polar to moderately non-polar compounds on the column prior to analysis on HRAM spectrometer. The process, which is designed to minimize sample preparation time, did not retain a minority of compounds that fell into extreme categories for polarity, non-polarity, or molecular weight. For mass spectrometry, the scientists used heated electrospray ionization with polarity switching for the detection of eight to ten data points per peak with a mass accuracy of 0.2-3.1 ppm, which was well within the target range for specificity. In order to evaluate the efficiency of the approach, Ates et al. spiked samples of maize, wheat, and animal feed with fifteen known fungal metabolites at two concentrations (250 and 500 ug/kg) and subjected those samples to analysis and automated data processing. They identified apicidin, malformin A, and T-2 toxin with a 100% success rate. Eleven other compounds were positively or tentatively identified. Only one compound, ergocornine, remained unidentified in some maize and wheat samples, most likely due to low peak intensity. Overall, the method yielded a 1% false compliant rate, which is within the acceptable range. Using this screening method, the scientists identified not only expected plant and fungal metabolites but also metabolic products that had not been previously identified in cereal samples. These include fumiquinazoline F, fusarochromanone and dihydrofusarubin. The overall findings suggest the presence of Fusarium, Aspergillus, and Alternaria infections within the market samples. The ubiquitous nature of these contaminants in food and feed products highlights the real world significance of the development and application of sensitive, efficient testing protocols that address the specific challenges inherent in the identification of plant and fungal impurities. References
Ates, E. (2014)  'Screening of plant and fungal metabolites in wheat, maize, and animal feed using automated on-line clean-up coupled to high resolution mass spectrometry.' Food Chemistry, 142, 276–284
Zachariasova, M.et al. (2010). 'Novel approaches in analysis of Fusarium mycotoxins in cereals employing ultra performance liquid chromatography coupled with high resolution mass spectrometry.' Analytica Chimica Acta, 662, 51–61
Do you work in this field? Have you found this article interesting? Let us know, and forward to a colleague.