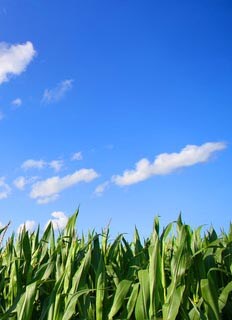 Aflatoxins are typical contaminants of starchy crops and they are found worldwide. Produced predominantly by opportunistic growth of Aspergillus flavus under certain conditions like high temperature and humidity, these fungal metabolites enter the food chain and cause hepatic (liver) disease and other chronic problems. They are also very potent carcinogens, especially aflatoxin B1.
Research within the food industry is focused on finding anti-fungal compounds that reduce or inhibit growth of A. flavus on harvested crops. One area of interest are anti-fungal agents produced by micro-organisms such as Bacillus subtilis species. Gong et al.1 have used mass spectrometry methods to identify and purify the anti-fungal agent secreted by B. subtilis strain fmbJ, and then further characterized its action on A. flavus.
The researchers cultured B. subitilis fmbJ and extracted its anti-fungal compound from the fermentation precipitate. They then used high performance liquid chromatography (HPLC) separation to fractionate extract based in the anti-fungal activity. Anti-fungal activity was confirmed in four peaks using a standard Oxford cup method inhibiting growth of A. flavus on potato dextrose agar.
Once purified, Gong et al. analyzed anti-fungal fractions by HPLC/electrospray ionization/mass spectrometry (HPLC/ESI/MS) using a Thermo Scientific Surveyor-LCQ DECA XP Plus system. LC-ESI mass data showed molecular weights of the four anti-fungal peaks ranged from 1030 and 1072Da, which, when compared with other mass data, were identified as lipopeptide bacillomycin D. The researchers used MS/MS (tandem mass spectrometry) to further confirm identification.
In addition to purifying and identifying the anti-fungal agent secreted by B. subtilis fmbJ, the researchers examined its effect on A. flavus in culture. They found that increasing concentrations of the agent inhibited growth of hyphae and spores, and reduced spore germination. Scanning- and transmission electron microscopy showed that B. subitilis fmbJ inhibits A. flavus growth by damaging the cell wall and disrupting organelles.
Finally, the researchers investigated the anti-fungal potential of bacillomycin D purified from B. subtilis fmbj on corn. After eight days incubation with A. flavus, corn treated with increasing concentrations of the purified bacillomycin D were less contaminated with A. flavus; concentrations ranging from 200 to 400 µg/g completely inhibited mould growth. Gong and co-authors consider that their results show the potential of B. subitilis fmbJ-derived bacillomycin D as an alternative to antibiotic additives used in food safety technology.
References
Gong, Q., et al., (2013) "Identification of bacillomycin D from Bacillus subtilis fmbJ and its inhibition effects against Aspergillus flavus," Food Control
Have you found this interesting? Do let us know if you'd like to know more.