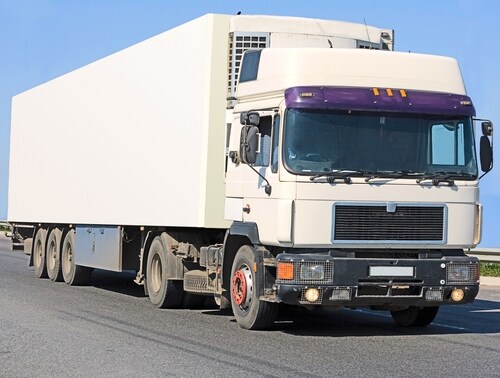 The Food Safety Modernization Act (FSMA, 2011) is intended to cover the whole US food industry. From farm to fork, food safety regulation applies to producers, processors and retailers, keeping American consumers healthy and well nourished. This proactive federal approach to food safety relies on risk-based assessments to identify potential factors that lead to foodborne disease (FBD) outbreaks in the population.
Since FSMA legislation affects the whole US food industry—imported items as well as domestically produced foodstuffs—the Food and Drug Administration (FDA) offers a variety of education and training opportunities to ensure compliance. These cover all tiers, from farm through processing to retail, and most recently they also cover transportation.
The FSMA rule on sanitary transportation covers both human and animal foods and was finalized in April 2016. Its goal is to prevent practices during transportation that compromise food safety and lead to increased risk of FBD. It comprises measures designed to reduce FBD risk, including safe food handling for transportation practices and record keeping to monitor the food safety chain at all times.
The legislation covers shippers, loaders, rail and road transporters, and receivers who carry food destined for the US market. Food produced in the US and destined for the domestic market is subject to the ruling, whereas food destined for export or through-transit to non-US markets is not. Exemptions include transportation solely on-farm, carriage of human food byproducts for animal feed, live animal transport except in the case of molluscan shellfish, and operations grossing less than $500,000 annual revenue.
Following the ruling's implementation, all non-exempted carriers involved in shipping food need to make sure that their staff is adequately trained to maintain food safety while products are in transit by road or rail. Staff members need to be aware of potential issues that arise during transportation, basic sanitary practices required when transporting edible products, and their responsibilities as carriers to maintain food safety. The new training module launched as an online tool to help companies cover these topics and provide appropriate food safety education to personnel.
The training specifically addresses concerns around transporting food, dealing with issues such as refrigeration, vehicle hygiene and food protection. Training covers vehicle design for efficient hygiene and maintenance responsibilities for food safety. It also emphasizes the importance of transportation logistics such as temperature control, in-transit contamination with non-food items and microbes, and safe storage and separation to avoid cross-contamination between cooked and uncooked products, for example.
The training module is offered as a stand-alone solution, giving the basic coverage to satisfy FSMA requirements for carriers. It can also be offered to enhance existing company training provision. A one-hour free option is available online, as is an advice line in case of query.
Read more articles on the impact of the FSMA on Examining Food