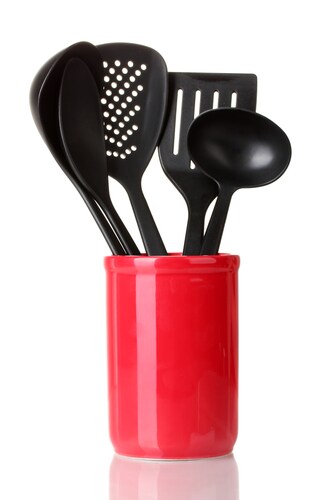 Sanchis et al. (2015) present a sensitive and efficient method for measuring primary aromatic amine (PAA) contamination in foodstuffs using liquid chromatography coupled with high resolution mass spectrometry (LC-HRMS)1. The method the researchers propose benefits food safety monitoring by providing both targeted measurement of PAAs but also post-target screening for other common migratory contaminants such as phthalates and bisphenols.
PAAs are the starting materials for azo dye manufacture and can be added to plastics during production. Denoted as carcinogens by some agencies, they contaminate edible products mainly through migration or leaching from food contact materials (FCMs). This arises through hydrolysis of aromatic isocyanates and includes common compounds such as aniline and 4,4'-dimethyldianiline (MDA). European Union regulation 10/2011 sets migration limits of 0.01mg/kg as a summed total for all PAAs found in a food product.
The research team used standard amine solutions made from commercial stocks of eight regulated PAAs to characterize and validate the mass spectrometric analysis. First, they examined chromatographic separation, comparing a number of different columns and eluents to prepare the samples prior to HRMS. They found that separation using an Accela LC system coupled with a Phenyl Hexyl column (Thermo Scientific) gave the best results, with water as eluent A and methanol as eluent B.
Following LC separation, the scientists used Exactive Orbitrap mass spectrometric analysis (Thermo Scientific) to characterize the PAA standards fragmentation patterns. Once characterized, Sanchis et al. spiked the PAA standard solutions into a blank vehicle to establish assay operating parameters. They achieved recoveries between 78% and 112%, with suitable precision (RSD <15%). The assay gave limits of quantitation (LOQ) of 2-2.5µg/kg.
Once validated, the researchers simulated food contact migration using 3% acetic acid and heat (two hours at 100°C) to "activate" samples taken from various grey or black nylon food utensils, traditionally implicated in PAA leaching from FCMs. After two hours incubation at high temperature, Sanchis et al. neutralized the activated acetic acid solution before LC-HRMS analysis. They used TraceFinder software v3.1 (Thermo Scientific) for MS data acquisition and processing. From this analysis, the team found various PAA migrants from the kitchen utensils that exceeded the maximum levels allowed.
Sanchis et al. also used the LC-HRMS workflow to screen for other common FCM contaminants. By referring to previous literature or by constructing predicted fragmentation patterns using MassFrontier v.7 and Xcalibur software (both Thermo Scientific), they compiled a theoretical database for common FCM migrants. Using this approach, they conducted a successful post-target screen for non-PAA migrants in the activated samples.
In conclusion, Sanchis et al. state that the targeted workflow proposed is sufficiently accurate for food safety monitoring where detection and quantitation of PAAs is required for enforcing regulations. Moreover, the post-target methodology allows rapid screening for other FCM migrants using automated detection.
Learn more in our extractables and leachables webinar series
Reference
1. Sanchis, Y. et al. (2015) "Target analysis of primary aromatic amines combined with a comprehensive screening of migrating substances in kitchen utensils by liquid chromatography–high resolution mass spectrometry", Talanta 138 (pp. 290–297)