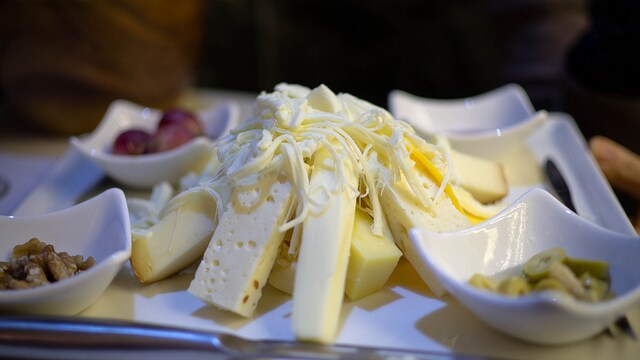 Fermented foods are part of cuisines around the world and include culinary staples such as cheese, sauerkraut, yogurt, tofu and beer. What sets these items apart from other foods is the processing they undergo before they are ready for consumption. Fermented foods are left to decay under controlled, low-oxygen conditions, which alters their chemical composition and flavor. When this process occurs correctly, the resulting food is both safe to eat and much more durable than its ingredients, often lasting for months or years without further decay. Many of these foods are sold with the microbes that fermented them still present, billed as "live cultures" and "probiotics." Often rich, always flavorful and occasionally alcoholic, fermented foods are a popular and much-loved part of most diets. However, they are not without risk.
All fermentation involves the actions of microbes on food, and not all microbes are safe. Fermentation requires precise conditions and specific bacterial ecosystems to result in edible food products, and this process can and does go wrong. Often, problems with fermentation produce food that's merely rotten and a waste of the ingredients, but in the worst cases, improperly fermented or preserved foods are actively toxic, threatening the lives of those who consume them. Foods fermented under improper conditions or stored incorrectly can become infested with pathogenic bacteria, such as Enterococcus, E. coli, Salmonella, Staphylococcus and Listeria strains, which cause outbreaks of food poisoning. The risk is particularly great with live-culture or probiotic foods such as yogurt, since by definition they cannot be treated with bacteria-killing practices such as pasteurization. Improperly fermented food can even become home to Clostridium botulinum, the bacterium whose excreted toxins cause the deadly paralytic disease botulism, such as in the Castleberry's Food Company botulism outbreak in 2007.
Although the advent of mechanized and controlled conditions for food processing dramatically reduced the incidence of fermentation-related food poisoning, these risks remain. Self-sufficiency and craft-food movements throughout the West encourage people to prepare their own sauerkraut, beer, kombucha and more. Particularly in Europe, many traditional foods are prepared on a commercial scale using ancient methods that do not leave room for modern safeguards, receiving coveted authenticity labels only if these methods are maintained. Although Europe maintains an involved and thorough regulatory and enforcement process for food safety, the risks inherent in food fermentation require constant vigilance. Monitoring for contamination is critical, particularly in facilities that maintain separate cultures of desired fermentation microbes that they cultivate and draw from as needed. As fad diets and globalism bring unfamiliar fermented foods to new markets all over the world, the need for consistent and accurate food safety testing has never been greater.
Thermo Fisher Scientific offers numerous tools for addressing pathogenic microbes in food supplies. The latest technologies allow food companies to monitor their products for proper fermentation ecosystems and for dangerous pathogens at accelerated speeds compared to older methods. Thermo Fisher Scientific culture media such as Thermo Scientific™ Brilliance™ Salmonella Agar are able to detect the presence of specific enzymes through the inclusion of substrates bound to chromophores that produce colored colonies when cleaved by micro-organisms. For more involved testing, microbial ID panels can help to identify a variety of pathogenic and benign bacterial and yeast strains. Maintaining the safety of the food supply is a major challenge, particularly when those foods are intentionally exposed to microbial action, but the many food microbiology testing tools offered by Thermo Fisher Scientific can help food manufacturers keep dangerous bacteria off of people's plates.
Learn more about how Thermo Fisher Scientific's food microbiology testing tools can help you monitor your fermented food products.