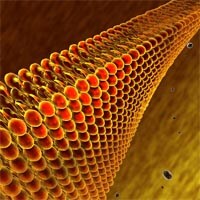 When food begins to decompose, the resulting rancidity is often a product of oxidation, particularly when the food in question has high lipid content. During oxidation, a fat's bonds are cleaved, releasing unsavory biological components such as ketones and aldehydes. Oxidative stability, or resistance to this natural process, can be measured and even increased with the exclusion of oxygen from the substance in question or through the addition of antioxidants.
Recently, Horn et al.1 evaluated the constituents of two popular emulsifiers, whey protein isolate and whey protein concentrate. These emulsifiers form an interfacial layer that surrounds the droplets of oil in an oil/water emulsion, thereby adding to the overall stability of the emulsion. In the whey protein compounds studied, a-lactalbumin (a-lac) and b-lactoglobulin (b-lg) perform the majority of the antioxidant function and each possess distinct features. In b-lg, this includes an increased hydrophobicity while a-lac exhibits a greater number of internal disulfide bridges. During adsorption, both compounds experience conformational changes that have previously been demonstrated to depend on external factors such as concentration, pH, and temperature during denaturation.
To evaluate the specific impact that pH wields over the adsorption of a-lac and b-lg in oil-water emulsions, researchers prepared 10% fish oil-in-water emulsions at both pH 4 and pH 7 with 1% protein emulsifier. The emulsifiers were whey protein isolate (WPI) products with varying ratios of a-lac and b-lg. WPlb contained 22-24% a-lac and 48-52% b-lg, and WPla contained 60% a-lac and 20-25% b-lg. After preparing the emulsions, researchers incorporated iron to stimulate lipid oxidation and monitored the results over a period of 14 days.
The research team concluded that the emulsions exhibited greater oxidative stability at pH 4 as compared to pH 7. They note two likely reasons for this preferential stability: a positive, ion-repelling surface charge present at low pH and possible concentration-dependent antioxidant behavior from aqueous phase b-lg. It was also observed that, at pH 4, oxidation was not altered by the ratio of a-lac to b-lg in the emulsifier. At pH 7, the denaturation of a-lac and b-lg may have allowed for differential exposure of antioxidative residues. This may account for the finding that, at neutral pH, b-lg exhibited a greater protective influence against oxidation during homogenization with high pressure while a-lac appeared to increase oxidative stability during the storage phase. The researchers called for additional investigation into the role that specific protein composition and conformational changes that occur during adsorption play in the observed difference between the protection b-lg offers in the water phase versus at the interface.
These findings confirm previous studies and provide valuable insight into the role that emulsifiers play in pH-dependent oxidation. In practice, this study may inform food safety protocols that relate to lipid rancidification.
References
Horn, A. et al. (2013) '

Effect of a-lactalbumin and b-lactoglobulin on the oxidative stability of 10% fish oil-in-water emulsions depends on pH.' Food Chemistry 141 (pp. 574-581).
Do you work in this field? Let us know if you've found this interesting, or would like to know more.