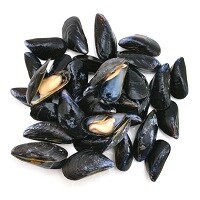 In recent years, many countries have had to deal with the negative effects of toxic microalgal blooms in both marine and fresh water, such as the death of wild animals and domestic livestock. The food most frequently involved in episodes of human poisoning are bivalve mollusks. As mollusks filter large quantities of water for trophical reasons, biotoxins present in the plankton they ingest can accumulate and concentrate.
There are a series of rules issued by the regulatory agencies concerning the control of lipophilic toxins in bivalve mollusks destined to market for human consumption. In the past, bioassays on mice were predominantly used. However, liquid chromatography coupled with mass spectrometry (LC-MS) presents a viable alternative for today's analysts.
A very interesting approach was recently published by a group of Spanish scientists in which a Thermo Scientific™ Exactive Orbitrap mass spectrometer coupled to a Thermo Scientific™ Accela™ UHPLC system was used to determine a group of priority shellfish toxins in mussel samples. The researchers performed a detailed study on the application of a high-energy collision cell (HCD) to fragment precursor ions and obtain confirmatory information. The main aim of this study was to develop a method for the quantitative determination of lipophilic marine toxins using high-resolution (50,000 at m/z 200 full width at half maximum – FWHM) and mass accuracy better than 5 ppm. Fragment and isotope ions and ion ratios were studied and evaluated for confirmation purposes. In-depth characterization of full scan and fragmentation spectrum of the main toxins were carried out. Moreover, the performance of the quantification method using HRAM was evaluated in a validation study. Validation parameters such as accuracy (trueness and precision), linearity, calibration curve check, limit of quantification (LOQ) and specificity were established for all the toxins.
The screening and quantitative capabilities of the method make it a viable alternative to the traditional mouse bioassays. It allows not only accurately quantifying known target shellfish toxins, but it also provides the chance to screen for new metabolites, structural analogues etc. that also can show toxic properties.
Reference:
[1] Domenech et al, Journal of Chromatography A, Volume 1328, 2014, 16–25