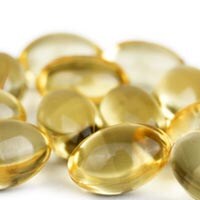 Consumption of fish is considered an important component of a balanced human diet. Although approximately two thirds of the fish consumed in the EU are still wild, selected species such as salmon, rainbow trout and carp are predominantly being farmed. In any case, fish is undoubtedly an important source of long-chain n-3 polyunsaturated fatty acids (such as docosahexaenoic acid and eicosapentaenoic acid), iodine, selenium and vitamins A and D. On the other hand, fish can also significantly contribute to dietary exposure to various contaminants. These hazardous chemicals may include halogenated persistent organic pollutants (POPs) such as polychlorinated biphenyls (PCB), dioxins and dibenzofurans (PCDD/PCDF), polybrominated diphenylethers (PBDE) and polycyclic aromatic hydrocarbons (PAH). Although control of the diet of wild fish, which is the main source of exposure to these chemicals, is beyond human control, a great chance exists to directly monitor feed and feeding practices in the case of farmed fish, thus reducing some contaminant levels.
A wide range of natural and anthropogenic contaminants have been identified in fish and, even though they are commonly present at ultra-trace concentrations (below μg/kg ), long-term exposure may trigger adverse health effects such as endocrine disruption, neurotoxicity, cancerogenicity and others1. Therefore, it is necessary to control the levels of such persistent contaminants in fish samples as well as fish feed.
To accomplish this task, researchers from the Department of Food Chemistry and Analysis of the Institute of Chemical Technology in Prague, Czech Republic developed a new, quick and sensitive method for analysis of multiple classes of POPs (PCBs, PAHs, PBDEs and OCPs) occurring in fish and fish feed.
The method presented2 use modified QuEChERS extraction, employing ethyl acetate as an extraction solvent followed by silica mini column clean-up. The detection and quantification of analytes in extracts is carried out on the TSQ Quantum XLS GC-MS/MS system (Thermo Scientific). The selectivity and sensitivity of this instrument allowed ultra-trace detection of all analysed compounds, even in very difficult samples. The recoveries of the method range from 7 to 120% with repeatability of less than 20%. Limits of quantification range within 0.005-1 μg/kg in fish muscle and 0.05-10 μg/kg in fish feed.
The simplicity of sample preparation and limits of detection and quantification achieved makes the method applicable in any routine food and environmental lab.
References:
EFSA (2005) Opinion of the Scientific Panel on Contaminants in the Food Chain on a Request from the European Parliament Related to the Safety Assessment of Wild and Farmed Fish. EFSA J 236:1-118
Kalachova K et al: Anal Bioanal Chem (2013) 405:7803-7815