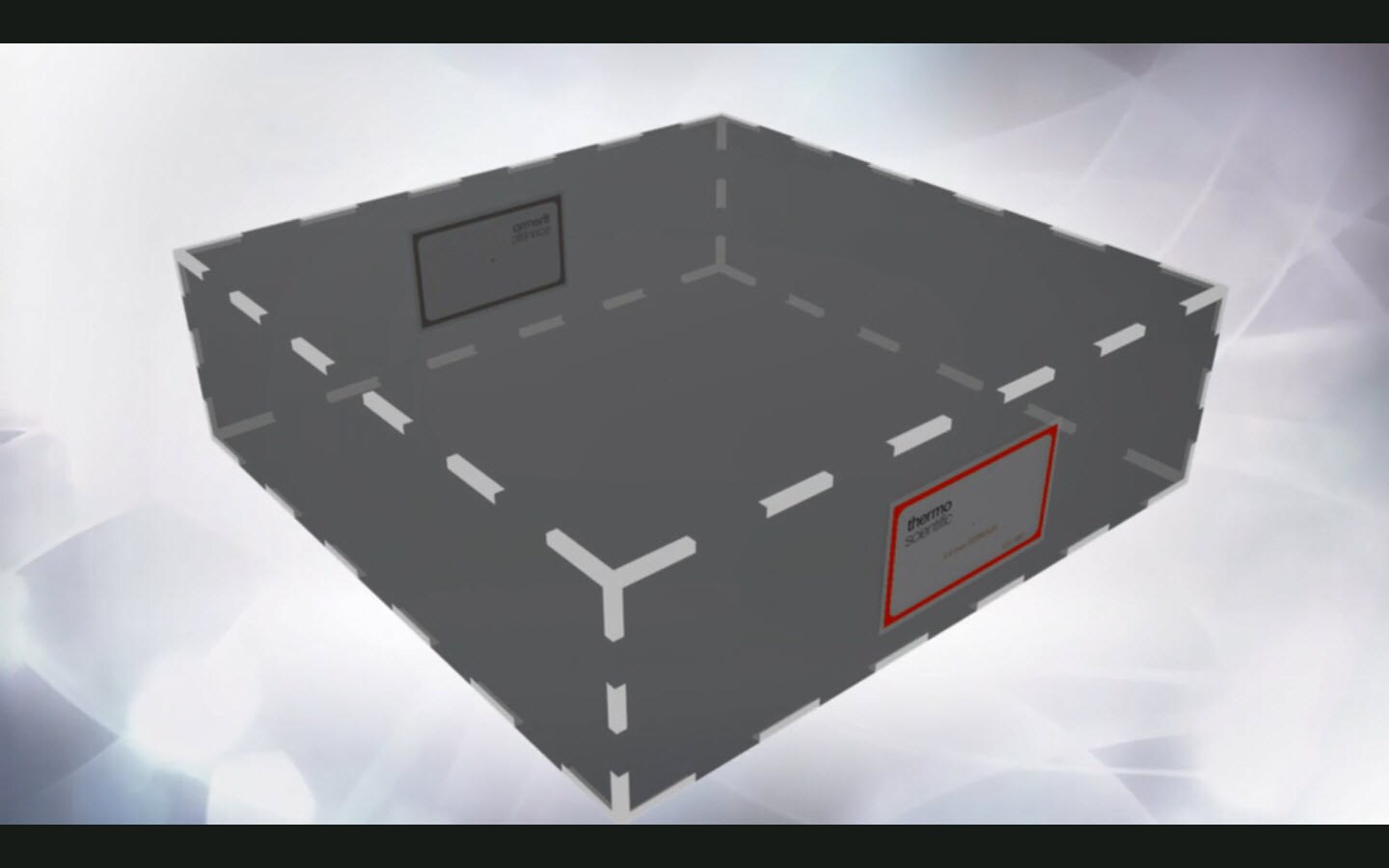 We previously wrote about running controlled tests of your products on the food metal detector you are considering before purchasing it. In that article, we mentioned that in order to evaluate properly, the testing should note the:
height, width, orientation and presentation of the package
temperature
pitch and conveyor speed
placement of metal
It's this last criterion—the placement of the metal—that is most difficult to test, yet it is a critical step.Testing should be performed in multiple locations on the package, including the center of the aperture and center of the product.That location is the weakest detection point, because it is located farthest from the metal detector coils.A thorough assessment includes tests on leading, trailing, absolute center, and sides to help ensure detection anywhere in the package.
However, there is another testing scenario that is just, if not more, important: frequency.
Food metal detectors help find small particles of ferrous metal, nonferrous metal and stainless steel using coils wound on a nonmetallic frame and connected to a high-frequency radio transmitter. When a particle of metal passes through the aperture, the electromagnetic field is disturbed under one coil, changing the output signal by a few microvolts. The output is used as an indicator that metal is present, so the product can be kicked off the line and the appropriate personnel can be alerted.
We previously addressed frequency in the article "What Is the "Best" Frequency for a Food Metal Detector?" where we explained that most detectors on the market use a limited number of frequencies (e.g., one or two simultaneously) to help ensure that any type, size or shape of metal can be detected anywhere inside both dry and conductive/magnetic or "wet" products. The goal has been to pick the best frequency to ensure 100% detection. Unfortunately, this involves a compromise, because there is no ideal frequency that can detect anything anywhere in any product. As a result, sensitivity is impacted, leading to unpleasant and costly escapes.
Some metal detector manufacturers believe that running one low frequency and one high frequency is good enough, but that is not an ideal situation either. Different sizes of the same metal and different alloys of metals have different magnetic and conductive reactions. In addition, the shape, orientation and position of the metal can change the resulting signals in a metal detector.
One of the best solutions is to utilize multiscan food metal detectors and run multiple tests. In multiscan technology applications, the critical control point scans up to five completely adjustable frequencies at a time to find previously undetectable metal types and sizes. Using a true broad-spectrum approach reduces the probability of an escape by many orders of magnitude. This technology is analogous to having up to five metal detectors back to back in a production line. (If you want to learn more about multiscan technology, visit our Frequently Asked Questions About Multiscan Technology page.)
To be confident a food metal detector will meet their requirements, food processing companies should have the equipment vendor conduct tests on their own products where metal spheres are placed in the most difficult-to-detect locations on the package.
Frequency of detection and overall signal can change depending on the location of the metal. There is no one best frequency, so a key benefit of multiscan technology is that, since it scans up to five user-selectable frequencies at a time, it is possible to find metals up to 50% smaller in volume than previous technologies.
Of course, this rigorous process doesn't always guarantee that all food safety requirements will be met, because it is almost impossible to replicate all production conditions or plan for all unexpected issues. However, using multiscan technology reduces the number of escapes significantly: it's like having five metal detectors back-to-back scanning the same package at different frequencies. And multiple tests utilizing multiple frequencies is a good method to help ensure that the equipment lives up to performance expectations.


Editor's note: If you would like to see how Thermo Fisher Scientific food inspection and weighing equipment, including those equipped with new multiscan technology, documents test results, watch this video: How We Intepret Product Test Results for Customers (scroll down the page).