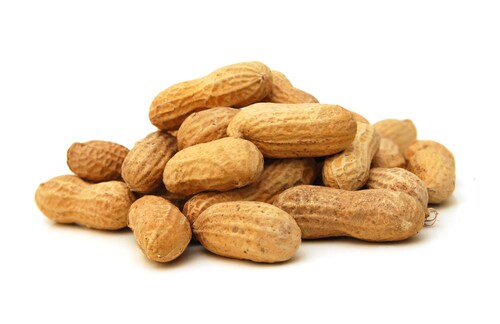 With contributions from Yann Lebihan
On 13th December 2014, EU Regulation 1169/2011 came into effect, requiring the food industry to comply with stricter labeling requirements designed to improve consumer confidence and safety. This new regulation applies equally to packaged and non-packaged foods, sold directly to customers or by mass caterers, defined as restaurants, canteens, fast food vans and other catering establishments.
Although close scrutiny is essential for adequately complying with the new requirements and meeting the mandatory particulars, the essence of the directive is to improve labeling statements and thus quality of life for thousands of EU residents who face restrictive or specialized dietary needs. The regulation addresses health and well-being among these citizens, facilitating their ability to make informed choices regarding the foods they consume on a daily basis.
The major area enforced by EU Regulation 1169/2011 covers the content and type of information displayed on a label – what is required and how it is displayed.
Key points include:
Food storage technology – alert consumers to methods used, potential hazards e.g., thawing and re-freezing previously frozen items, use-by dates.

Define processing methods and additives used in production of the foodstuff.

Indicate presence of engineered nanomaterials, or other novel foods or materials.

State country of origin, if omission results in deception. NB: Country of origin statement is mandatory for all meats.

Meet minimum standards for declaration of nutritional content and use a standardized format.

Notify consumers of inclusion of items that can impact public health, such as saturated fats, sugar and sodium.

List all food allergens clearly and distinctively, whether present as ingredients or contaminants.

Ensure standardized labeling and legibility, for readability, comprehension and clarity.

Do not make false claims or attribute beneficial effects.
In summary, the basic requirement states "Any food intended for supply to the final consumer or to mass caterers shall be accompanied by food information in accordance with this Regulation."
The responsibility for complying with these measures and ensuring compliance lies with the food business operator under whose name the item is marketed or the importer if the business is not EU-registered. Mass caterers must ensure they receive sufficient information with each foodstuff so they can comply with customer requests for information.
Food Allergen Awareness
As stated, the new regulations should make life easier for individuals with dietary allergies and intolerances. Better clarity should make choosing what to eat a simpler process, whether buying ingredients, ready-to-eat pre-packaged meals or dining out. There is no minimum threshold stipulated in the directive – the labeling statement should cover presence of allergens (listed in Annex II) at any level, including trace amounts.
This is of great concern for food producers handling allergens in conjunction with other ingredients, using workflows with equipment in common or in close proximity. Preventing cross-contamination by monitoring these processes to ensure effective clean up procedures is vital. Swabbing equipment and testing food product batches can help producers avoid allergen spread.
| | | | | |
| --- | --- | --- | --- | --- |
| Gluten | Fish | Milk | Mustard | Lupin |
| Crustaceans | Peanuts | Nuts | Sesame | Molluscs |
| Eggs | Soybeans | Celery | Sulfur dioxide | |
Table 1: Annex II: List of Allergens (for full details and exclusions see REGULATION (EU) No 1169/2011)
Of course manufacturers also have a key role to play in ensuring the safety of the consumer.
The ELISA SYSTEMS™ Food Allergen Test Kits which are available alongside the Thermo Scientific microbiology range offer a reliable method for allergen detection and quantification in food products, ingredients and the manufacturing environment. The wide range of test kits, which covers the majority of allergens cited in Annex II, is suitable for use at all stages of the food manufacturing process, from checking raw materials to validation of cleaning procedures and implementation of control plans. The allergen test kits provide a simple tool to help food manufacturers ensure the accurate labeling of their products before they reach the retail outlet.
Full details of the EU Directive and Annex II list of allergens and ELISA SYSTEMS Food Allergen Test Kits are available for review.
For further food safety insights and discussion visit the Thermo Scientific Food and Beverage Community
Further Reading
Notes on the proposed legislation http://ec.europa.eu/food/food/labellingnutrition/foodlabelling/proposed_legislation_en.htm
Q & A Commentary for Food Producers http://ec.europa.eu/food/food/labellingnutrition/foodlabelling/docs/qanda_application_reg1169-2011_en.pdf
Food Standards Agency UK Advice http://www.food.gov.uk/science/allergy-intolerance/label