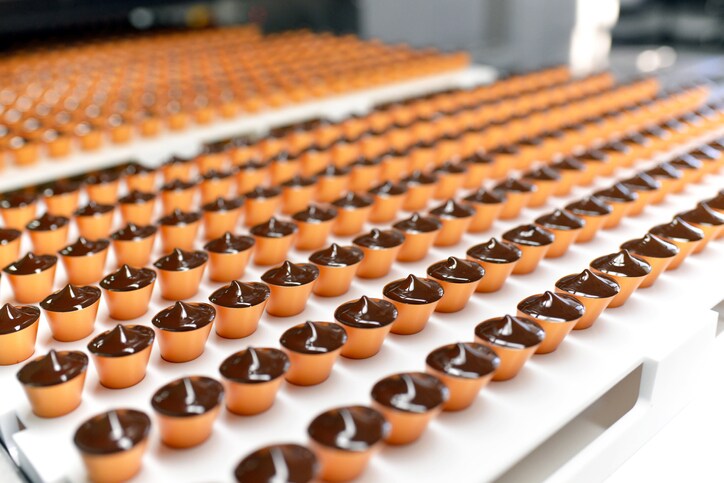 Accurate detection, inspection, and measurement of food is integral to safety and quality – and ultimately to your brand's reputation. Food safety inspection systems cover all steps in the food manufacturing process, before and after final packaging. From the sensitivity of metal detectors to the detection performance of X-ray systems, and the consistent accuracy of checkweighers, food manufacturers, processors and packagers must use the latest technologies to help eliminate errors and ensure the highest quality and safety standards of their products.
We've outlined some technologies and solutions to help improve food weighing and inspection on our new online 'storefront' for the food industry. There you will find information on some of the technologies, solutions, and resources to help food manufacturers improve detection and inspection processes as well as optimize business performance and protect their brands.
Included on the website is information about metal detectors that utilize multiscan technology, Metal detectors used in the food processing industry can find small particles of ferrous, non-ferrous, and stainless steel by passing the food product through a detector containing coils wound on a non-metallic frame and connected to a high-frequency radio transmitter. When a particle of metal passes through the coils, the high frequency field is disturbed under one coil, changing the voltage by a few microvolts, alerting the operator of a possible contaminant. Multiscan technology works with a multi-coil system with adjustable frequencies and is analogous to having up to five metal detectors sequentially in a production line.
Scanning systems using X-ray technology pass high energy, short wavelength light waves through the entire process stream.  As an X-ray penetrates the materials, it loses energy depending on the density of the materials it passes through.  Detectors capture the changes in the X-ray's energy and convert these signals into a grayscale image showing variations in material density. Analysis of this image can detect contaminants (like stones, bones, plastic pieces, etc.), inconsistencies within the product itself, packaging problems, and more.
Weighing, counting, analysis, and process control technologies are used in checkweighing systems. A checkweigher weighs and counts products in motion and rejects products that do not meet pre-determined specifications.
There are many educational pieces about these food safety technologies in the Resource section of the storefront. Peruse the library of videos, application notes, white papers, ebooks, and free webinars.
Grab yourself a snack, and then visit the online center: Applied Technologies to Improve Food Weighing and Inspection