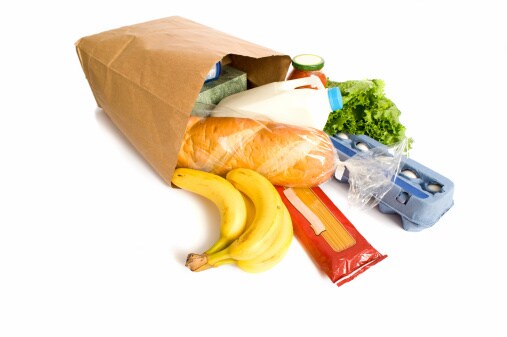 One of the top concerns of the food industry is consumer safety. This requires routine food monitoring to ensure that the products that enter the market meet the highest standards. Recently, Jenni Spinner, the US editor for Food Production Daily, interviewed two industry experts on the topic of optimizing the food testing laboratory.1
Mark Carter of MC Squared, an independent technology development consulting firm, addressed the critical nature of food safety protocols and the necessity of equipping laboratories for efficient response to this need. He asserted that food safety concerns speak to consumer trust and, by extension, to the survival of a business or brand. These issues become even more significant with the pressures that come with an increasingly global market. Reliable, consistent standards for food safety are imperative between both domestic and international trading partners. Optimized microbiological testing is key to efficiently meeting that goal.
Laboratories face the challenge of lowering operating costs while still meeting the demands of industry regulations and ensuring timely release of the product. Carter advises clients to implement simplified workflows and methodological advances like automation and single step enrichment to meet these challenges.
PCR, the gold standard for pathogen detection, is fast, sensitive, and specific. It also offers features that save time and money like semi-automation and simple interpretation. Second guest expert Jani Holopainen, the research and development group manager for microbiology products at Thermo Fisher Scientific, introduced a real-time PCR system specifically designed to meet many of the pressures outlined by Carter: the Thermo Scientific SureTect PCR System.
SureTect uses Solaris real-time chemistry to quickly and accurately detect pathogens in a variety of food and environmental matrices. In addition to the advantages offered by all PCR probe-based assays, Solaris provides an edge thanks to the Minor Groove Binder (MGB) molecule that lowers background fluorescence to improve overall sensitivity. MGB also prevents DNA polymerase from cleaving the Solaris probes, enabling post-PCR analysis. Finally, the robust DNA polymerase itself possesses a high tolerance to inhibitors, rendering it highly functional in a wide variety of matrices.
The SureTect system is composed of the PikoReal 24-well real-time PCR instrument, intuitive bespoke software, and assays for four pathogens: Salmonella spp, Listeria spp, Listeria monocytogenes, and E. coli 0157:H7. Holopainen notes that his team has additional assays currently in development.
One of the major advantages offered by the SureTect system is its streamlined, user-friendly workflow that features a single enrichment step optimized for all SureTect assays. Since it relies upon pre-filled lysis and lyophilized PCR reagents, results are available in under 24 hours with little room for user error. Furthermore, the compact platform requires minimal laboratory space yet can be daisy-chained to run multiple instruments in parallel. Holopainen notes that the SureTect system has been granted performance tested methods (PTM) status by AOAC Research Institute as well as NF validation from AFNOR.
Together, Carter and Holopainen present a clear picture of the challenges that food microbiology testing laboratories face as well as novel solutions for meeting these demands.


References

1. Spinner, Jenni. (2014, July 15) 'Increase Efficiencies By Streamlining the Workflow in Your Food Microbiology Testing Laboratory.' Retrieved from http://www.thermoscientific.com/en/about-us/general-landing-page/suretect-real-time-pcr-system.html#webinar