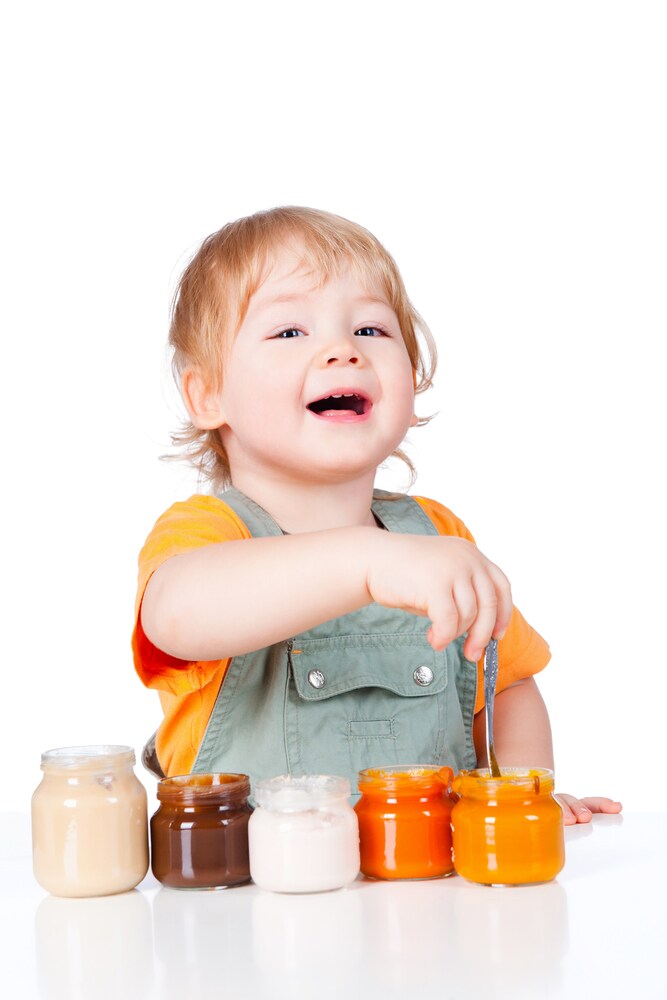 Pesticides and veterinary drugs have been known to enter the food chain, posing a risk to consumer health. This concern is particularly serious for vulnerable populations, including infants and small children. For this reason, Gómez-Pérez et al.1 set out to analyze meat-, fish-, and vegetable-based baby foods for pesticide and veterinary drug residues. The team also evaluated whether one type of baby food could serve as a representative matrix in order to streamline quantification.
The researchers used a generic method with and without clean-up, derived from a previous study,2 to extract 46 varied baby food samples. For ultra high performance liquid chromatography coupled with mass spectrometry (UHPLC-MS), they relied on Transcend 600LC technology coupled with an Exactive Orbitrap platform (both Thermo Scientific).
The team found that, without clean-up, over 350 compounds displayed acceptable recoveries. With the addition of a Florisil clean-up step, the number of compounds with adequate recoveries decreased for all three baby food types, most notably for meat-based samples. While clean-up did marginally reduce matrix effect in the fish- and vegetable-based samples, the researchers determined that this did not sufficiently compensate for the lowered recoveries and, ultimately, eliminated the clean-up step from their method.
To determine which sample type could serve as a representative matrix, the researchers evaluated signal variation and target recoveries using calibration curves. Only the vegetable matrix was able to produce similar values for approximately 250 compounds across sample types and provide good recoveries for more than 300 compounds. The team noted that the low fat content of the vegetable matrix provides an additional advantage for routine laboratories since it requires fewer maintenance procedures.
When validated, the method provided good recoveries for most compounds at concentrations above 50 µg kg-1. The researchers report limits of detection, quantification, and identification of 0.5-50 µg kg-1, 10-100 µg kg-1, and 0.5-50 µg kg-1, respectively. Additionally, the team highlights several advantages inherent in their method. First, the extraction piece is simple, rapid, requires minimal solvents and reagents, and all occurs in one tube, thereby reducing the opportunity for contamination. Additionally, the method boasts a short run-time, a particular perk for laboratories that analyze high sample quantities each day. They do note that a previous study offered lower limits of detection due to the enhanced sensitivity of their particular quadrupole Orbitrap platform (Thermo Scientific) and recommend similar instrumentation to improve the method in this study.
Overall, Gómez-Pérez et al. offer a simple, rapid approach for simultaneous screening for pesticide and veterinary drug residues in baby food, using vegetable-based samples as a representative matrix. Of the 46 samples tested, they report no positive identifications for any of the target residues. The team notes that, considering the low body weights and immature immune systems of babies and toddlers, monitoring baby food for contaminants is of particular importance for public health protocols.
References
1 Gómez-Pérez, M.L. et al. (2015) 'Analysis of pesticide and veterinary drug residues in baby food by liquid chromatography coupled to Orbitrap high resolution mass spectrometry.' Talanta 131: 1–7. DOI: 10.1016/j.talanta.2014.07.066
2 Gómez-Pérez, M. L. et al. (2012) 'Comprehensive qualitative and quantitative determination of pesticides and veterinary drugs in honey using liquid chromatography–Orbitrap high resolution mass spectrometry.' Journal of Chromatography A 1248: 130–138.