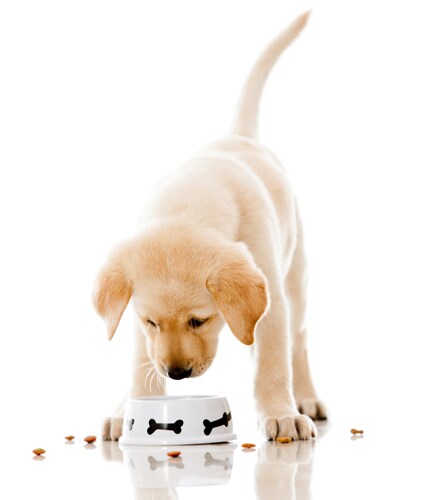 The pet food market has grown at a rapid rate in recent years which has put increasing pressure on many manufacturers to not only produce a high volume of products but to also ensure that these are safe for consumption. Pet food safety is critical for both our furry four-legged companions and for their human handlers. There have been recent reports1,2,3 of pet food contaminated with Salmonella which can cause sickness, not only in pets, but also in humans who handled the food and treats. Increased scrutiny on pet food safety and quality raises the opportunity to evaluate practices and solutions that are available to ensure the integrity of ingredients and finished products. The 23rd Petfood Forum provides an opportunity to discover the latest and most significant information from industry leaders: research and innovation in pet food nutrition, processing and packaging, as well as pet food safety and market trends.
The Petfood Forum has been the industry's premier global trade show event for 22 years with more than 1,800 participants and 225 exhibitors in 2014. This year it is strategically held at the Kansas City Convention Center April 27-April 29, 2015 right in the Animal Health Corridor and heart of the Plains, home to more than 300 animal health, diagnostics and pet food manufacturers. So come out to KC, enjoy the wealth of knowledge and information sharing during these three days.
We will be there to capture the voice and evolving demands in the pet food safety industry so that we can continue to provide innovative solutions for feed analysis in real-time and microbial testing for pet food safety and quality.
Make sure to check out and discuss our technical poster with Dr. Michael Karberg on "Rapid Molecular Methods for Detection of Enterobacteriaceae: Accelerating Quality Indicator Testing". Detection of the Enterobacteriaceae family of bacteria (including Salmonella and E. coli), as opposed to individual genera or species, permits a comprehensive screen for potential gut microbes that could be used as an indicator of overall pet food quality and safety.
Visit us at booth #923 to discuss your food safety challenges. We aim to tailor our comprehensive solutions in microbial testing of pathogens and GMO to industry specific needs. Pushing the limits in innovation, Thermo Fisher Scientific also enables you to bring the power of spectroscopy out of the lab and into your worksite. Be introduced to and fall in love with the Thermo Scientific™ microPHAZIR™ AG, the industry's first handheld NIR instrument for on-site analysis of animal feed, pet food and ingredients. Rugged and user-ready, the microPHAZIR AG provides real time analysis to ensure consistent results and maximum profitability.
From a comprehensive range of microbiology solutions to portable instrumentation and dedicated support, we specialize in streamlining workflows to help labs work smarter. Come and tell us how we can help.
After the show hours, make sure to also enjoy the many treasures in Kansas City, MO. Visit the praised Power and Light District, over 20 restaurants to pick from for steak to seafood, or stroll over 15 blocks of dining and shopping at the Country Club Plaza. It would be a crime to leave Kansas City without having experienced its finest Kansas City Barbecue! Legend has it that Kansas City barbecue started in the early 1900's in an old trolley barn, so try it for yourself by choosing from over 100 restaurants.
The city is not just for the food and shopping lovers. If you are looking for some sports, stop by the Kauffmann Stadium to enjoy a baseball game. At the end of April, MLB will be in full swing. Have a heart for art? Enjoy some fine art at the Kauffmann Center for Performing Arts. Visit the various museums in town to take home some history: Midwest Center for Holocaust Education or National World War I Museum. And for the music lovers, be served with the history of jazz and experience live performances at the Kansas City Jazz District.
We hope to see you there but if you can't make the show, learn more about microbial food safety testing and get in touch at: thermoscientific.com/foodmicrosolutions
References
Dog Food Advisor (2015) 'Dog Food Recalls'. Dog Food Advisor. Available at:

http://www.dogfoodadvisor.com/dog-food-recalls/

(Accessed: 27 March 2015).

FDA (2015)

Recalls & Withdrawals

. Center for Veterinary Medicine. Available at:

http://www.fda.gov/animalveterinary/safetyhealth/recallswithdrawals/

(Accessed: 27 March 2015).

Pets Advisor (2015) 'Pet Food Recalls — Is Your Pet's Brand on Our List?'. Pets Adviser. Available at: http://www.petsadviser.com/pet-food-recalls/ (Accessed: 27 March 2015).