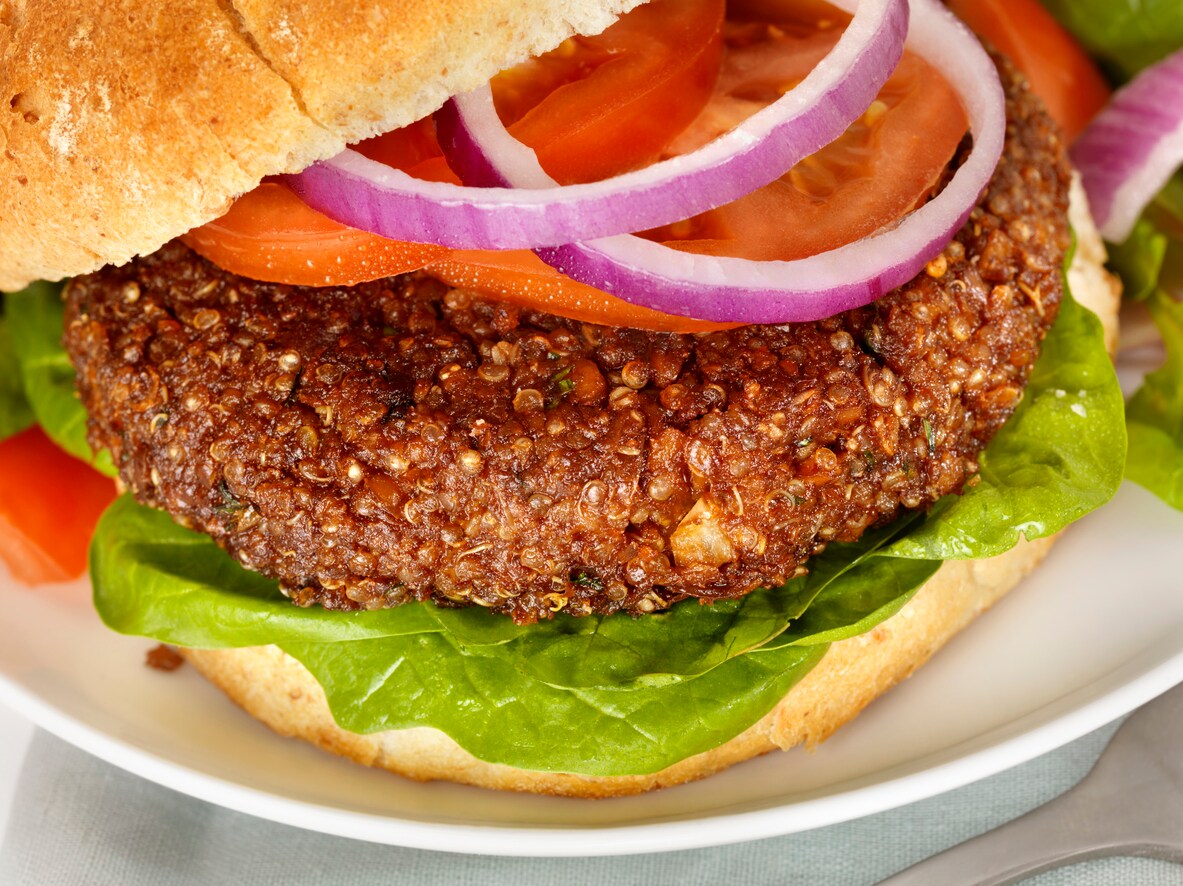 A chief concern of any food manufacturer is to prevent against foreign object contamination at key points in the process where materials from processing equipment and other sources may become embedded in the product. This is similar to the need to remove foreign objects from animal-base proteins.
For instance, in beef processing, metal detection is used as a first line of defense to detect metals like hooks or buckshot embedded in large, unprocessed chunks of beef. While plant-based proteins don't have the same risk, there are other concerns.
Plant-based meats aren't actually "meat" or animal protein; they are food products created to imitate the flavor and texture of traditional meat products but using alternative protein sources. They are but one segment among the alternative proteins that have gained traction in recent years. Some products are vegetable and animal product blends while others 100% plant based. In either case, a method of extracting and concentrating protein from plants is necessary to create the product.
Vegetables, nuts, grains, and legumes that are used in these innovative food products are grown in fields, orchards, and on farms. Sometimes rocks, metals and glass particles buried in the dirt are harvested along with the fresh foods themselves and inadvertently enter into the production process.
Also, meat substitutes are made from treated vegetable proteins, and plant-based protein products tend to be highly processed. Common base proteins include soybeans, peas, lentils and chickpeas. The vegetable proteins are condensed and textured through extrusion and forming. Methods can be customized to create a specific texture profile of the finished meat-like product. Often colors, flavors and texturizers are added to imitate a specific meat product as closely as possible.
Each processing step introduces a risk of contamination from the equipment in use. Broken pieces of screens, loose nuts and bolts, or other physical objects may drop onto the conveyor belts during processing.
Metal detection is a proven, trustworthy defender against metal contamination that may be introduced mid-process. It can be beneficially employed before or after the extrusion process. Multiscan metal detector technology is capable of scanning up to five user-selectable frequencies at a time, and provides a higher probability of finding ferrous, non-ferrous, and stainless steel metal contaminants in challenging applications.
Like any HACCP-based food safety plan, risks must be identified, and preventive controls put in place. Once food is in its final packaging form, X-ray inspection makes a great choice to defend from both metal and dense, non-metal contaminants.
An X-ray detection and inspection system can help find glass, rocks, bones or hard plastic pieces as they are based on the density and thickness of the product and the contaminant. Dense foreign matter appears darker in the X-ray image, and the image processing engine identifies each contaminant. This is helpful when proteins include nuts, grains, and legumes that could contain these physical contaminants in the supplier's bulk materials.
Various types of packaging must also be considered. For example, X-ray works best for relatively flat packaged foods like vacuum-sealed patties. In any case, it's important for emerging foods and manufacturers to maintain the utmost food safety measures to prevent contamination and avoid costly recalls.
The plant-based protein sector offers huge upside potential for food processors. Food companies from large traditional food manufacturers to niche players are innovating to meet rapidly growing consumer curiosity and demand. A modern product inspection program is integral to plant-based food product growth, and as producers try to take increasing share of flexitarian consumer spend it is vital that the quality of their products equal or exceed those of the meat products they are trying to replace.
When it comes to food safety and consumer health, it doesn't matter if the protein is a meat or non-meat food product. The last thing an emerging food brand needs is to damage its reputation with a contamination escape, and subsequent product recall, while the product is beginning to gain traction.
Resources:
Read the White Paper: Plant-based proteins: rising to meet the challenges of innovation and food safety