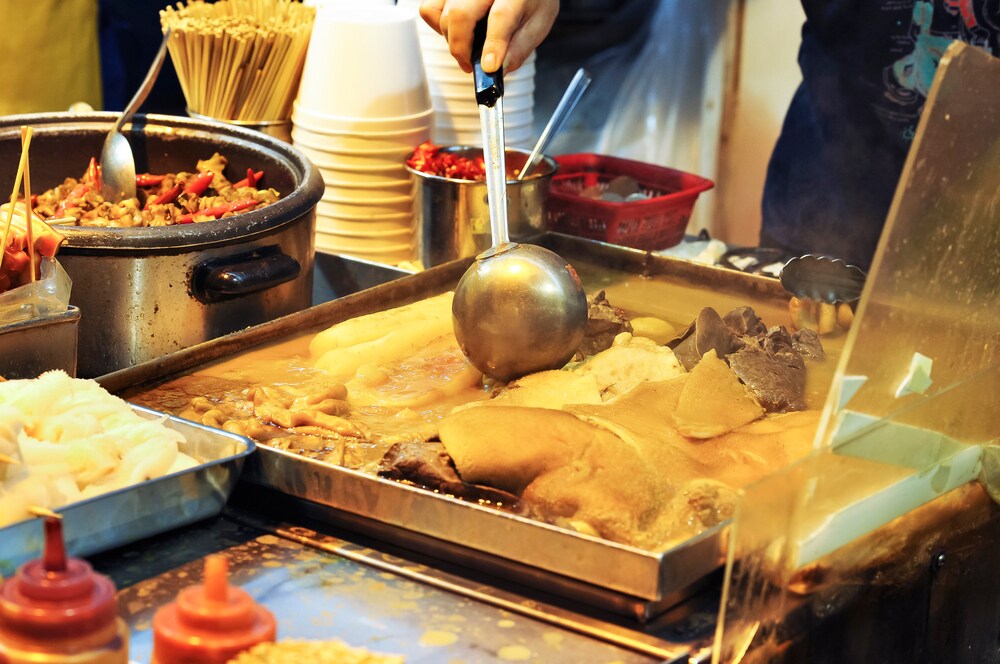 In Hong Kong, as in nearly any place in the world, ready-to-eat foods are a popular option for those on the go. However, these dishes often come with a large side of risk.
Because ready-to-eat foods can be consumed at the point of sale without any further cooking or preparation, they are highly subject to bacterial foodborne outbreaks.1 Improper storage, processing, handling or display can easily lead to the presence of pathogens associated with such outbreaks.2
In order to evaluate the microbiological quality of these types of foods in Hong Kong, a group of researchers conducted a microbial survey of the ready-to-eat fare in the city. What they found—particularly the presence of multiple species of Salmonella—indicates that such foods certainly pose a threat to consumers.
Ng et al.3 focused on Siu Mei and Lo Mei, two types of traditional Chinese meat and poultry products. Choosing Chinese barbecued pork as their representative ready-to-eat food, the researchers drew a sample that included 25% of the licensed Siu Mei and Lo Mei shops across the 18 districts of Hong Kong. Those shops were divided into two groups: supermarkets and wet markets, which are traditional street markets that sell meat and produce. In all, 115 samples of Chinese barbecued pork were collected over a two-month period from May to July 2012.
In order to asses the microbiological quality of each sample, the researchers tested for aerobic plate counts (APC), Escherichia coli and Staphylococcus aureus counts and the presence of Salmonella spp. The APC, E. coli and S. aureus counts of the samples were enumerated using 3M Petrifilm Aerobic Count Plates, E. coli/Coliform Count Plates and Staph Express Count Plates, respectively. To test for the presence of Salmonella spp., samples were streaked on S.S. Agar plates and analyzed using an Oxoid Salmonella Test Kit (Thermo Scientific).
The findings indicated that the APC of nearly all of the samples (99%) could be classified as satisfactory or acceptable in accordance with the guidelines issued by the Centre for Food Safety in Hong Kong. E. coli counts in 21% of the samples were found to be unsatisfactory, although the mean count across all samples was satisfactory. E. coli counts in samples drawn from wet markets were found to be significantly higher than in those drawn from supermarkets, indicating that supermarkets provide a more sanitary food processing environment. The S. aureus counts in all of the samples were found to be satisfactory or acceptable.
The major problem identified by Ng et al. was the presence of Salmonella spp. in a significant percentage of the samples. According to the guidelines set forth by the Centre for Food Safety in Hong Kong, the presence of any species of Salmonella in a 25-gram sample of ready-to-eat food deems that food unacceptable for consumption. The researchers found Salmonella spp. to be present in 39% of all samples (43% of those from wet markets and 32% of those from supermarkets).
The researchers attributed the problematic presence of Salmonella spp. in Siu Mei and Lo Mei in Hong Kong to cross-contamination, possibly due to the mixing of cooked and raw food materials in markets and shops. They consider the presence of various species of Salmonella to render such foods unsafe for consumption and to be a concerning development since a study conducted by the Food and Environmental Department of Hong Kong in 2001, which found a much lower presence of pathogens. Ng et al. recommend that the government implement routine inspections and training workshops for vendors in order to improve the microbiological quality of ready-to-eat foods and to avoid foodborne outbreaks.
References
1 Castro-Rosas, J. et al. (2007) 'Presence of faecal coliforms, Escherichia coli and diarrheagenic E. coli pathotypes in ready-to-eat salads, from an area where crops are irrigated with untreated sewage water.' International Journal of Food Microbiology 156(2) 176-180.
2 Christison, C.A. et al. (2008) 'Microbiological survey of ready-to-eat foods and associated preparation surfaces in retail delicatessens, Johannesburg, South Africa.' Food Control 19(7) 727-733.
3 Ng, Y.-F. et al. (2013) 'The microbiological quality of ready-to-eat food in Siu Mei and Lo Mei shops in Hong Kong.' Food Control 34(2) 547-553.