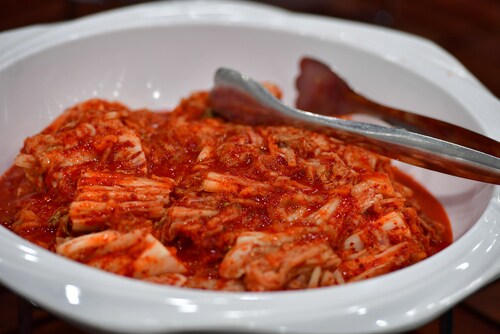 Combining consumer preference for a more natural product with industry and regulatory attention to food safety drives innovative research into new areas of food preservation. Castellano et al. (2017) explore a novel preservative approach, microbial antagonism, as it applies to the meat industry.1 In their review, the authors present strong evidence that shows how lactic acid bacilli (LABs) and the bacteriocins they produce could be valuable tools for meat product safety and preservation.
Although recognized as potential biopreservatives, LAB-derived bacteriocins are relatively underexplored as food additives. Castellano et al. suggest that since they are derived from LABs, designation as GRAS (Generally Recognized as Safe) by the Food and Drugs Administration (FDA) could help these bacteriocins gain consumer acceptance.
LABs have a long history of safe use within foods for human and animal consumption. LABs are used mainly for their fermentation qualities, and they enhance nutrition, preserve products and increase storage times in traditional foods. These bacteria alter the food matrix environment to render it inhospitable to pathogens and spoilage agents and also produce bacteriocins that act against these microbial contaminants. Since bacteriocins act swiftly against a wide range of foodborne disease (FBD) pathogens without encouraging development of resistance, Castellano et al. suggest that LABs, with their long history of acceptance and safety, are ideal biopreservatives for food use.
FBD pathogens associated most commonly with meat and meat products include Campylobacter jejuni, Salmonella typhimurium, Escherichia coli O157:H7 and other enterohemorrhagic E. coli (EHEC), Listeria monocytogenes, Staphylococcus aureus, Yersinia enterocolitica and Clostridium botulinum. Bacteriocins show activity against many of these, including gram-negative species.
Bacteriocins show bactericidal activity and also actively inhibit biofilm formation, an important factor in the spread and persistence of many FBD pathogens and spoilage microbes. Bacteriocins act by disrupting bacterial cell membranes to release intracellular contents and cause cell death. Researchers believe bacteriocins disrupt biofilm formation through targeting quorum sensing.
Suggested uses within the meat industry to ensure food safety and maintain quality through extended shelf life include the following:
Direct addition: producers use bioengineered bacteriocins as food additives. These are attractive tools for ready-to-eat meals and food items requiring little preparation, since the preservatives do not alter taste, smell or texture.
Packaging: producers add bacteriocins to packaging in contact with the food product to control microbial growth.
Cultivation: producers encourage growth of bacteriocin-producing LABs within the food matrix, taking advantage of natural fermentation to release the antimicrobials within the product itself. This is the method already exploited by many traditional fermented meat foods, such as certain artisan sausages.
Castellano et al. also suggest that the food industry might be attracted to bacteriocin use because of their ability to increase the antimicrobial hurdles faced by spoilage and FBD pathogen microbes. For example, bacteriocins show strong additive effects, working synergistically with a number of existing preservative strategies such as essential oil/plant phytochemicals, modified atmosphere packaging, and chemical additives such as lactoferrin and ethylenediaminetetraacetic acid (EDTA). According to Mathur et al. (2017), the bacteriocin nisin in conjunction with green tea extract shows strong activity against L. monocytogenes, while other bacteriocins show synergy with essential plant oils against Listeria species.2 They may also work with bacteriophage technology to increase antimicrobial pathogen control.
Bacteriocins may also work successfully in the food processing environment for equipment cleanliness and worker hygiene; Perez et al. (2014) describe a nisin-containing hand sanitizer that is effective against gram-positive and -negative bacterial contamination.3 The authors also present an injectable bacteriocin preparation that is active against bacteria commonly implicated in bovine mastitis.
Although still relatively underexplored for use in food, bacteriocins receive a lot of attention for their potential as novel antimicrobials in the fight against bacterial resistance. Furthermore, they are suitable for bioengineering as natural biopreservatives and are readily accessible through traditional means. These factors make them an exciting new area of research in food safety that could satisfy consumer preferences while also being accessible to smaller ventures and economies.
Reference
1. Castellano, P., et al. (2017) "Strategies for pathogen biocontrol using lactic acid bacteria and their metabolites: A focus on meat ecosystems and industrial environments," Microorganisms, 5(3). doi: 10.3390/microorganisms5030038
2. Mathur, H. et al. (2017) "Bacteriocin-antimicrobial synergy: A medical and food perspective," Frontiers in Microbiology, 8:1205. doi: 10.3389/fmicb.2017.01205.
3. Perez, R.H., et al. (2014) "Novel bacteriocins from lactic acid bacteria (LAB): Various structures and applications," Microbial Cell Factories, 13 (Suppl 1). https://doi.org/10.1186/1475-2859-13-S1-S3
https://doi.org/10.1186/1475-2859-13-S1-S3
https://doi.org/10.1186/1475-2859-13-S1-S3
https://doi.org/10.1186/1475-2859-13-S1-S3