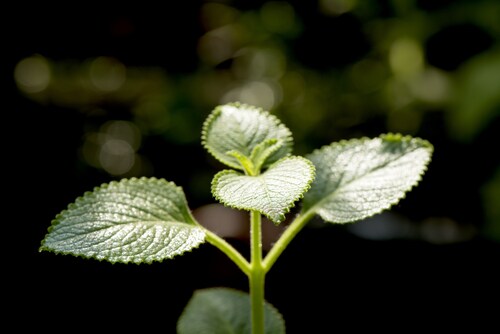 Part 1: Consumer Preference Drives Food Safety Alternatives
According to Michael Pollan's narrative on food, "if you can't pronounce it, don't eat it." This guidance, made during an NPR interview in 2008, crystallized consumer preference for minimally processed foods without artificial chemicals and continues to influence the food industry to this day. In order to continue offering safe products, producers have had to seek alternatives to synthetic chemical additives, such as essential oils and microbial antagonism, to control foodborne disease (FBD) pathogens, limit spoilage organisms and prolong shelf life. As a side benefit, not only do these alternatives appear more natural, but many also avoid bacterial resistance from developing.
A 2016 Deloitte report in collaboration with the Food Marketing Institute (FMI) and the Grocery Manufacturers Association (GMA) found that the traditional influences on consumer acceptance and selection have changed, with a rise in evolving factors determining consumer decision-making. The traditional drivers—taste, price and convenience—are now joined by other determinants that consumers consider when making a purchase.
Of these emerging value drivers, health and wellness is the most important in influencing consumer purchasing habits, followed by safety, social impact, experience and overall transparency. Although health and wellness encompasses a shifting set of values, including organic production and nutritional content, a general preference for all natural and fewer artificial ingredients dominates.
For this reason, food industry research focuses on identifying and characterizing novel preservatives that satisfy health and wellness drivers for many consumers. These replace or reduce reliance on chemical additives with naturally sourced ingredients or adopt new food processing technology that inhibits microbial contamination.
Areas of research:
1. Plant-based essential oils thymol and carvacrol from thyme and oregano, used in addition to vacuum packing, show antimicrobial action against Lactobacillus, Enterobacteriaceae and Pseudomonas aeruginosa in chicken breasts.
2. Plant-derived antimicrobial peptides (PAMPs) also show good activity against many pathogenic and spoilage microbes. Plants release PAMPs when they are under microbial attack. Regulatory bodies often designate PAMPs and phytochemicals such as essential oils as GRAS, or Generally Recognized As Safe.
3. Edible coatings such as mustard extract reduce Salmonella survival on chicken breasts, while casein-based food wraps resist oxidation much better than plastics and so prevent food spoilage.
Researchers also assess how well these new tools work in conjunction with packaging, for example, or if they show better activity in combination to reduce or eliminate spoilage and FBD microbial contamination.
In addition to plant-based agents, microbial antagonism is emerging as another interesting area for non-preservative preservation. This takes advantage of natural defense systems produced by bacteria against other bacterial species. The most common of these currently under consideration for use in food come from microbes associated with food production in many cultures throughout history. In terms of regulatory oversight, most are already designated as GRAS. Furthermore, consumers already see them as natural ingredients.
Lactobacillus strains, found in fermented products such as yogurt, release bacteriocins that show antimicrobial activity against common FBD pathogens such as Listeria monocytogenes and other spoilage organisms.These small peptides work rapidly and at low concentrations, with no reports of resistance developing. Thermotolerant and active across a wide pH range, bacteriocins show potential as natural preservatives in foods. Specialists advise adding them directly or encouraging bacteriocin-producing Lactobacillus growth in the food matrix itself. Incorporating bacteriocins in packaging biomaterials is also effective for FBD pathogen control.
Learn more about natural preservatives on Examining Food:
Support for ɛ-poly-lysine as Natural Antibacterial Preservative
Natural Preservatives in Cheese
Using Antifungal Lactobacillus As a Natural Preservative for Cheddar Cheese