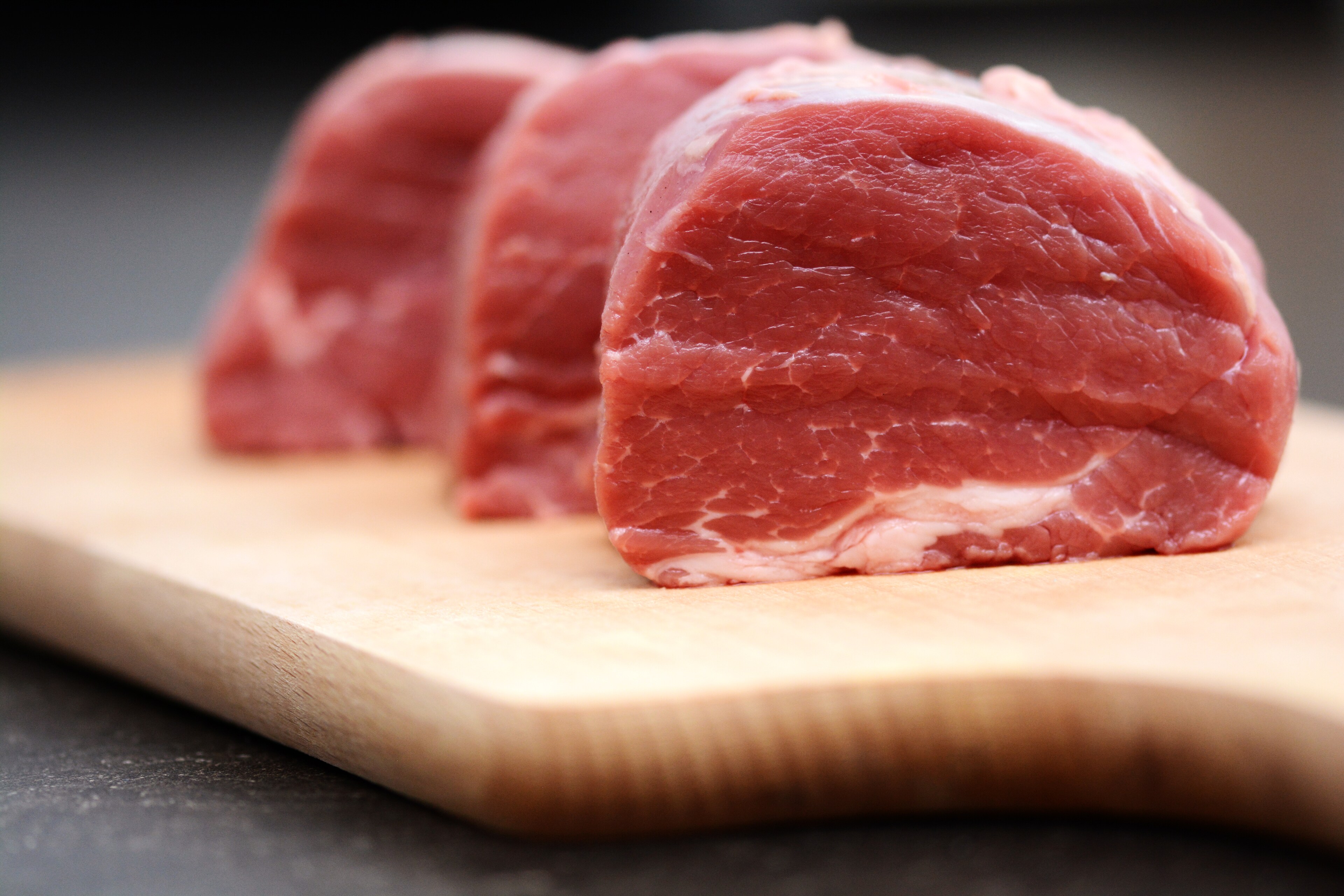 Meat and meat products present a unique set of challenges to producers and regulatory officials. Meat provides an ideal matrix to support microbial growth, with nutrients and a favorable environment that allow spoilage microorganisms and foodborne disease (FBD) pathogens to thrive. This means that meat and poultry producers need to be vigilant about preventing contamination before it reaches the consumer. In addition to the usual risks associated with food processing, producers also need to be aware of unique challenges that arise within the meat ecosystem.
Microbial contamination can arise at all stages in the processing environment. Stages unique to meat production include animal husbandry through to slaughter and processing as additional steps for Hazard Analysis Critical Control Point (HACCP) assessment. The food industry thus practices farm to fork microbial surveillance, as regulated by the Food Safety Modernization Act in the United States; this includes transparency in product tracking to cope with increased global trade.
Potential Sources of Microbial Contamination
Husbandry: Sources of contamination include animal disease and environmental hazards such as waterborne pathogens, feces and in-feed hazards.
Slaughter: During slaughter, processors must be vigilant about preventing crossover contamination from gut contents, disease foci such as abscesses and wounds, and external sources such as hoof and hide.
Processing and carcass-handling issues: Since products such as ground beef are produced as batches from different animals, it is important that meat inspection quickly identifies and withdraws diseased individuals and deals with contaminated carcasses swiftly. Process

ors

also must ensure proper chilling post-slaughter to minimize carcass changes that permit microbial colonization.
Processing-equipment contamination and worker hygiene: As with all food processing, producers should ensure worker and environmental hygiene.
A specific area for concern among regulatory officials and food industry members includes the rising popularity of ready-to-eat (RTE) foods. With changes in lifestyle, rise in dual-earner family units and what seems like a faster pace for modern life, many consumers opt for the convenience and nutritional value of RTE meals for themselves and their families. These products range from fresh produce salads and deli meats requiring very little cooking or preparation before eating, to heat-and-serve meals with all the trimmings. Because these products require minimal preparation and no high-temperature cooking, it is vital that they are free of FBD pathogens such as Listeria.
Minimal preparation prior to eating the product also means that producers need to choose preservatives that do not alter aesthetic qualities such as taste, aroma and texture. In addition to satisfying consumer choice for non-synthetic preservation, tools such as microbial antagonism may be valuable. Using GRAS (Generally Recognized As Safe) food-safe Lactobacillus species that produce bacteriocins, peptide antibiotics with activity against other bacteria are effective against a number of spoilage organisms and FBD pathogens including Listeria, commonly implicated in consumer food safety issues.
Learn more about using bacteriocins and microbial antagonism for meat processing food safety in our post "Preservation without Preservatives: Microbial Antagonism for Meat Product Food Safety."
Other posts on Preservation without Preservatives on Examining Food.
Read more on meat and food safety on Examining Food.
Check our Food Safety Testing page to find out more about microbiological testing.