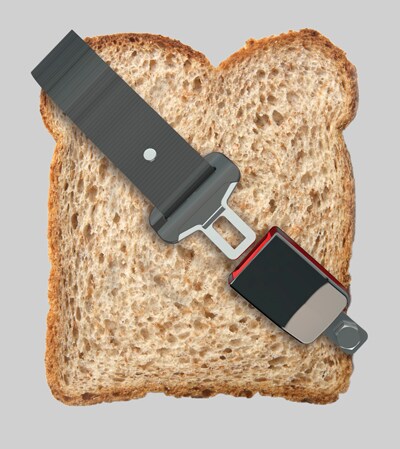 Food manufacturers, retailers and consumers have always had a shared interest in food quality and safety. Increasingly, however, retailers and consumers are putting pressure on manufacturers to take bolder steps to ensure contaminant-free products.
That is the premise of an in-depth article on product inspection trends in the January 2018 edition of Food Engineering. In "Tech Update: X-ray and metal detection equipment," reporter Debra Schug says that brand reputations can take a swift and damaging hit if their products do not meet heightened consumer expectations.
"People now expect only the highest-quality products to make their way onto the retail shelf, and with social media, it is easier for consumers to publicize any dissatisfaction," Schug writes.
To keep consumers safe—and avoid negative press—manufacturers are investing in the most advanced technologies designed to intercept foreign objects. In September 2017, new multiscan technology for the food safety industry was launched. Equipment with multiscan technology can scan through up to five frequencies at once to find a wider variety of metal contaminants compared with older technologies.
In the Food Engineering article, Bob Ries, a lead product manager of X-ray and metal detection technology, says "contamination threats exist at all steps of the food chain, so it is up to processors to protect consumers from the start."
Those potential threats exist in the production of virtually every type of food. Recently, Ries and Michelle Schultz, an application manager for product inspection, have offered their expertise in three other trade publications that span the food production industry.
Confectionery production: In "Unprecedented detection," Schultz discusses the technology behind multiscan detectors, which are designed to ensure that no foreign metal object escapes a manufacturing facility. "Food manufacturers take their responsibility to protect consumers from metal contaminants in their products very seriously, especially when their products include bakery, confectionery or snack foods that are consumed frequently by children," Schultz writes in this contributed article.

Dairy foods: In "Detection, inspection systems: Find that needle in the haystack," editor-in-chief Kathie Canning speaks with experts in the field to understand how dairy processors are meeting the challenge of keeping their products contaminant-free. Ries points to shingled sliced cheese as an example of the power of the Sentinel metal detector: Sentinel picked up metal objects in the sliced cheese that were 60% smaller in volume compared to previous-generation detectors.

Snack food and wholesale bakery: In "Selecting the right inspection and detection equipment for snack and bakery operations," reporter Neal Lorenzi takes a similar approach in outlining innovative technology available to the bakery and snack industry. Ries offers perspective on the various factors important to snack producers and bakeries when they are selecting product inspection instruments.
To learn more about the challenges and demands faced by food manufacturers when it comes to product inspection, and the technology that can help meet those challenges, download the ebook A Practical Guide to Metal Detection and X-ray Inspection of Food.